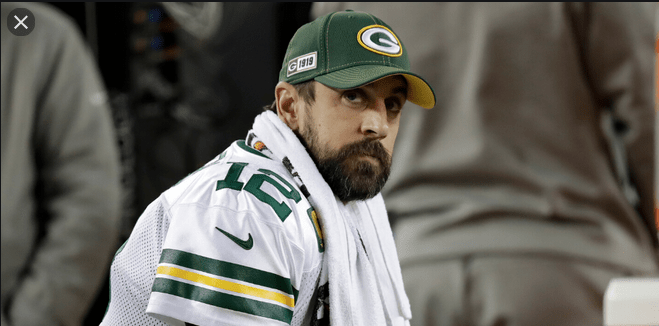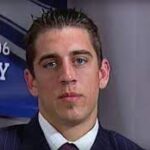 From the team that brought you Summer of the Disgruntled QB comes the sequel every fan of the Bears and Vikings has been waiting for, Summer of the Disgruntled QB II. It may be 13 years later, but don't worry, many of your favorite characters are returning. And to make things even better, the roles of the exasperated general manager, the earnest head coach, and the angry quarterback will be played by more attractive people this time. So get your protest signs ready and wash your finest pair of denim cutoff shorts because Summer of the Disgruntled QB II is coming soon. Here's a sneak peek at what to expect:

1) Plenty of unnecessary groveling. General manager Brian Gutekunst and coach Matt LaFleur have already flown multiple times to California to meet with Rodgers, and both men spent their post-draft press conferences fawning over the quarterback the way a teenage boy fawns over the girl of his dreams who just broke up with him. Sure Gutekunst should've given Rodgers a heads up before drafting Jordan Love a year ago, but he's also the same guy who gave the face of the franchise a $134M extension in 2018 even though the QB was coming off a serious collarbone injury and still had two years left on his deal. He's also the guy who spent the past three months restructuring contracts in an effort to keep a 13-3 team together and give actress Shailene Woodley's boy toy the best chance possible to win that elusive second Super Bowl. As for LaFleur, he's defended Rodgers at every turn. He takes the blame when the QB throws an interception. He took the blame when the QB didn't run for a touchdown on third down even though there was nothing but green in front of him. Heck, I'm surprised he hasn't taken the blame for the QB's ridiculous overuse of hair gel at the 2005 draft. In return, Rodgers threw him under the bus for kicking a field goal late in the NFC championship game. Look, Gutekunst and LaFleur certainly shouldn't bad-mouth their most important asset as this messy drama unfolds, but they don't have to bend a knee either.
2) A very stubborn protagonist. Gutekunst, LaFleur, and team president Mark Murphy will likely try to wait out Rodgers and hope he returns to the fold once training camp begins and fines start piling up, but that seems like wishful thinking. Remember, Rodgers is the king of holding grudges. He never forgave Mike McCarthy for not drafting him first overall in the 2005 draft, even though as the offensive coordinator for the 49ers, he wasn't the one making the decision. And even if he was, who stays upset about that for 12 years? The answer is the same guy who reportedly hasn't spoken to his parents in years. I have no idea what caused the falling out, but it takes a very special kind of person to cut ties to his own mother and father. The point is, what Gutekunst did at the draft last April might not seem like that big of a deal to most people, but Rodgers isn't most people – either on the field or off the field. The only way he'll return to the Packers is if he gets everything he wants – more commitment and less Gutekunst – and even that might not be enough. I'm sure he'll miss football once training camp begins in late July, but it's not like he's going to sit in his empty home and watch Ellen and Maury. He'll spend quality time with his lovely fiance', and who knows, he could be the brand new host of Jeopardy by the time the season starts in September.
3) No quick resolution. Rodgers might want to play elsewhere, but from the Packers' perspective, there's no reason to make a trade – yet. The time to strike a deal was before last week's draft, but that wasn't going to happen for a couple of reasons. First, Gutekunst didn't have enough time. While it's true he's known about Rodgers' unhappiness for months; it wasn't until a few hours before NFL Commissioner Roger Goodell was to step to the podium that it became public knowledge. Second, and more importantly, why would Gutekunst trade one of the best players in the league four months before opening week? An awful lot can happen in four months. There's no reason to blow up the 2021 season before you absolutely have to, and there's no question that trading Rodgers would blow up the season. Even if Love is the real deal, it's important to remember that Rodgers went 6-10 in his first season as a starter, and he had a lot more experience than Love. Sure, trading him before the draft would've meant adding a few talented rookies to the roster, but no amount of talented rookies would make up in the short run for not having Rodgers. If the Packers do trade Rodgers, it'll happen either during the season if he holds out or after the season if he reluctantly reports at some point. Of those two scenarios, the first is more likely.

What's so difficult to believe about this unfolding drama is that most of the characters were around in 2008. They all remember how there were no winners. The team struggled on the field, and the disgruntled QB made himself public enemy No. 1 with a fan base that had worshipped him for years. Nevertheless, here we are again. The only thing I can guarantee will be different is that Rodgers won't go on FOX and trash Gutekunst. He's too smart. He'll go on CNN.