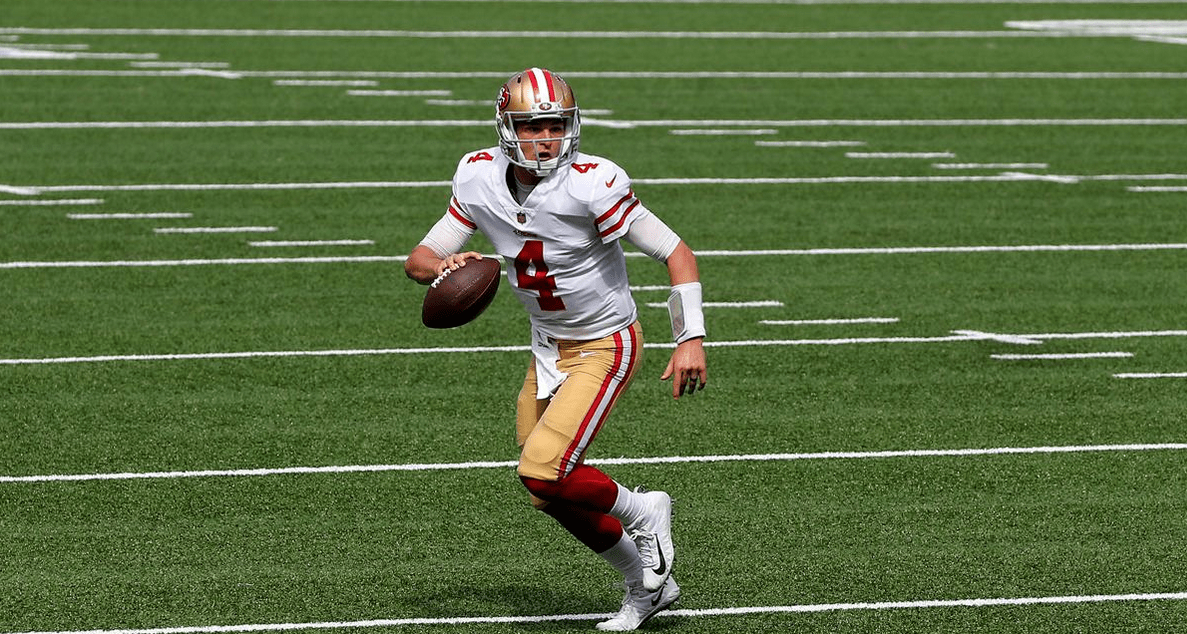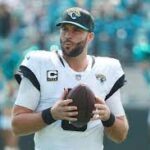 With disgruntled superstar and reigning MVP Aaron Rodgers almost certain to sit out all offseason activities, the Packers are going to have to add another quarterback to the roster. Considering Jordan Love's inexperience, it would behoove general manager Brian Gutekunst to sign a veteran who's played meaningful snaps in the National Football League.
Pickings are slim, but there are four QBs available who'd make sense for the Packers right now. Each knows the offensive system and could serve as a mentor to Love. And if Rodgers still isn't around when training camp opens in late July, there's one QB who would be a perfect stopgap starter if Love isn't quite ready.

Let's start with the quarterbacks who are currently unsigned and who could be in Green Bay by the end of the weekend:
–Blake Bortles played for Packers' offensive coordinator Nathaniel Hackett in Jacksonville, and he spent the past two seasons in a very similar scheme with Sean McVay and the Los Angeles Rams. It's easy to belittle the 29-year-old Bortles, who never came close to living up to being the third player selected in the 2014 draft, but he's thrown for over 17,000 yards and 103 touchdowns in the NFL and led the Jaguars to the AFC championship game in 2017.
-Like Bortles, 31-year-old Blaine Gabbert is another failed No.1 draft pick who's unsigned at the moment. What would make him attractive to the Packers is the year he spent with Matt LaFleur in Tennessee in 2018. During that season, Gabbert completed 60.4 percent of his passes and led the Titans to two wins in three starts. The former Missouri star is obviously not a great option, but all things considered, he'd be a pretty good one for right now.
–Brian Hoyer has started 39 games during a long career that has seen him play for seven teams, including New England four times. The 35-year-old spent part of 2017 with Kyle Shanahan and the 49ers, so he does have some familiarity with the Packers' offense. At this point, adding Hoyer, whose arm strength has waned in recent years, would almost be like adding another QB coach. And that might not be such a bad idea – at least for the next few months.
–Nick Mullens has no direct connection to any coaches in Green Bay, but he spent the past three seasons in San Francisco with Shanahan. The 26-year-old, who broke many of Brett Favre's passing records at Southern Miss, underwent minor elbow surgery in late January. If healthy, Mullens is probably the most appealing option. He has good experience (16 career starts), and unlike Bortles, Gabbert, and Hoyer, still has the potential to get a little better.

If it looks like Rodgers isn't going to be playing for the Packers this season and LaFleur isn't comfortable starting a second-year QB who was inactive for every game in 2020, there's one QB who'd be a perfect bridge from Rodgers to Love:
–Marcus Mariota is currently on the roster of the Las Vegas Raiders, so the Packers would have to trade for him. Whether Jon Gruden would be willing to move his No. 2 quarterback is unknown, but he might if Gutekunst offers a decent enough draft pick (maybe a conditional 4 that could become a 3). Like Gabbert, the 27-year-old Mariota spent the 2018 season with LaFleur in Tennessee. But unlike Gabbert, the former Oregon star and Heisman Trophy winner might actually be able to win enough games to keep the Packers in the hunt in the NFC North.
While none of these options are all that exciting, especially after watching Rodgers win the MVP in arguably the best season of his legendary career, this is where the Packers are now and where they could be in four months. Gutekunst has to do whatever he can to keep the upcoming season from imploding. That starts with finding a quarterback to mentor Love ASAP and then perhaps acquiring one to replace Rodgers as the starter come September.