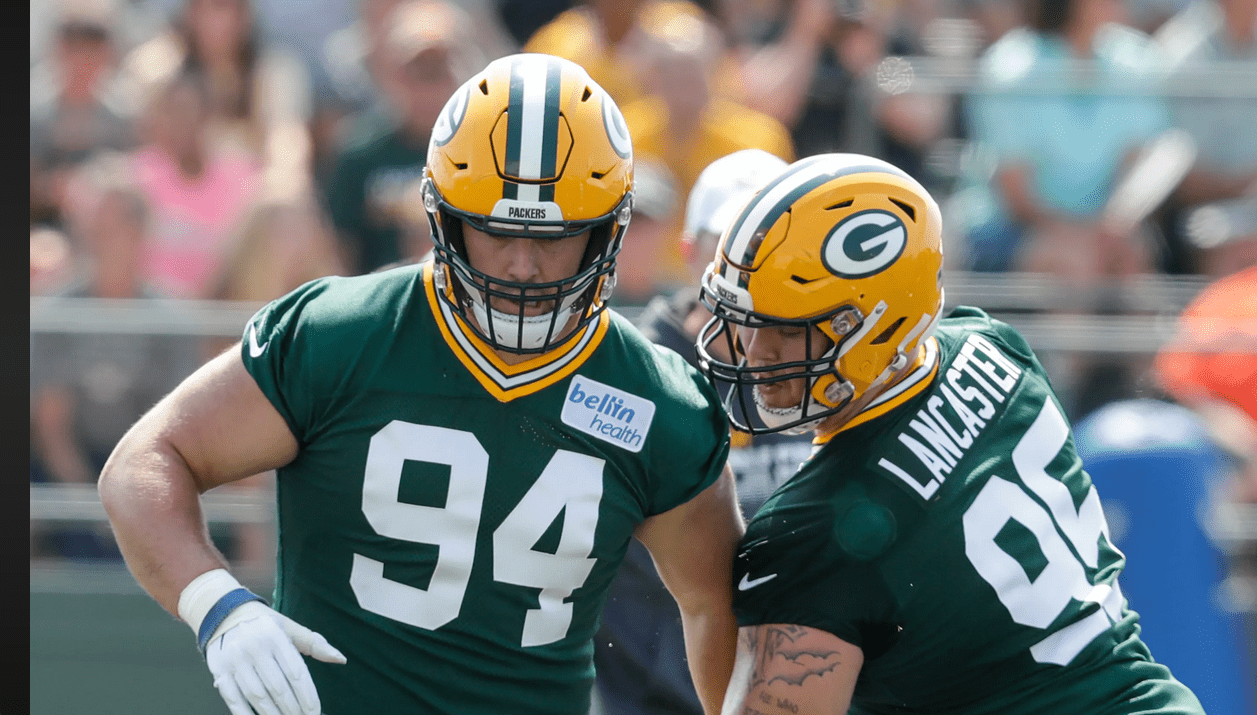 Even if Aaron Rodgers is traded in the next few months – which I still think is fairly unlikely – the reaction of Packers' fans at training camp won't be nearly as apoplectic as it was during the now infamous summer of 2008. Despite being the better quarterback, Rodgers has never been as beloved as Brett Favre. In many parts of Wisconsin, a high IQ and Cali cool simply doesn't go over as well as a low IQ and country bumpkin. Anyway, here are three more Packers-related thoughts that went through my mind in the past few days.
1) Everybody talks about how the Packers have failed to adequately address wide receiver and inside linebacker in recent drafts, but what about the defensive line? Since former GM Ted Thompson selected Kenny Clark in the first round in 2016 and Montravius Adams in the third round a year later, current GM Brian Gutekunst hasn't added a single player at this position prior to the fifth round. Every other team in the league has drafted at least one D-lineman on Day 1 or Day 2 during the same period of time. As a result, new coordinator Joe Barry will have one legitimate starter (Clark) at his disposal when training camp opens in late July. And while there's still some hope that young Kingsley Keke could develop into an above-average player, it sure looks like another season of watching the Packers' defensive line struggle to get pressure on the quarterback and keep the inside linebackers clean.

2) People need to stop trying to equate what's happening with Aaron Rodgers and Jordan Love in Green Bay to what happened a few years ago in New England with Tom Brady and Jimmy Garroplo. The Packers traded up in the first round to take Love; the Patriots picked Garoppolo late in the second round. Plus, Bill Belichick was able to get back that second-round pick in a trade with the 49ers. There's no chance any team would be willing to give Gutekunst equal value for Love in a deal. The more apt comparison is to Denver drafting Tommy Maddox in the first round in 1992. John Elway was furious with Dan Reeves, and the respected coach/GM who led the Broncos to 110 wins in 12 seasons was fired 10 months later. For good or bad, franchise quarterbacks have to be handled differently than every other player on the roster. That's something Gutekunst should've realized a very long time ago.
3) If you need another reason to root for good guy Corey Linsley in LA, here it is – the Packers would receive a more valuable compensatory pick if the star center has a big season for the Chargers. Based on recent history, Linsley's five-year contract worth $62 million has him teetering between rounds 3 and 4. Another season that ends with a spot on the All-Pro team and/or a trip to the Pro Bowl would all but guarantee the Packers the higher pick. That's a very big deal since choosing in the late 90s is a lot different than choosing in the 130s. For example, a few of the players selected with a compensatory pick at the end of the third round in 2017 were James Connor (over 2,300 career rushing yards), Trey Hendrickson (13.5 sacks last season), and Jonnu Smith ($50M contract with New England in free agency). The best players selected with a compensatory pick at the end of the fourth round in that same draft were running backs Marlon Mack and Wayne Gallman and defensive lineman Grover Stewart.