Rodgers For Carr Makes Sense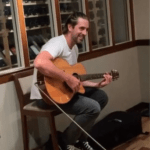 There are numerous reasons why CEO Mark Murphy and general manager Brian Gutekunst don't want to trade Aaron Rodgers, but perhaps the biggest is the fear that he'll take his new team to the Super Bowl while his old team struggles to stay out of the NFC North basement. And while that's a legitimate concern, it doesn't have to be if the reigning league MVP is sent to the Las Vegas Raiders in a deal that includes Derek Carr. Here are five reasons why this is the one and only trade that would make sense at this time:
1) Carr obviously isn't as good as Rodgers, but he's a borderline top-10 quarterback who would at the very least keep the Packers relevant in 2021. The former Fresno State star threw for 4,103 yards and 27 touchdowns last season, and his 101.4 passer rating was 10th in the National Football League. And he compiled those impressive numbers behind a shaky offensive line, without much of a running game and with only one elite receiver (All-Pro tight end Darren Waller). And let's be honest, head coach and play-caller Jon Gruden hasn't been considered an offensive genius since George W. Bush was in the White House. Provide Carr with good protection, a productive running game, and a truly innovative offensive mind like Matt LaFleur's, and there's no telling how good he can be. Good enough to get the Packers back to the Super Bowl? Probably not, but it certainly wouldn't be out of the question.

2) Sending Rodgers to Vegas would obviously make the Raiders a lot better, but it still wouldn't make them the favorites in a stacked AFC that includes heavyweights Kansas City, Buffalo, Baltimore, Tennessee, and Pittsburgh, and up-and-comers Miami, Cleveland, and Indianapolis. In fact, you could make a pretty strong argument that the Packers with Carr would have just as good of a chance at getting to the Super Bowl in the NFC as the Raiders with Rodgers would have in the AFC. Is it possible that Rodgers could win it all with the Raiders while Carr and the Packers struggle to stay above .500? Sure, but that's a risk Murphy and Gutekunst should at least be willing to consider.
3) Carr's contract works perfectly for the Packers. With only two years left on a $125 million extension signed in 2017, he could either be a placeholder for Jordan Love or the long-term answer at the position. Carr has a base salary of $19.5 million this season and his cap hit is $22 million. Both numbers are more than reasonable for a QB of his caliber. More importantly, the Packers could easily get out of the contract next March if they feel Love is ready to be the starter. And if the 30-year-old Carr plays great, he's still young enough to be given another big payday.
4) Besides fixing things with Rodgers, the best way to keep All-Pro wide receiver Davante Adams from leaving as a free agent next March would be to acquire Carr. The two played together in college and have maintained a close relationship. And perhaps Adams would even be willing to take less money to stay in Green Bay if a friend – not to mention a talented and proven quarterback – would be the one throwing him the ball for the next three or four years. Let's be honest, aside from patching things up with Rodgers or acquiring Carr, the Packers would almost certainly have to either pay top dollar to extend Adams (perhaps $25 million per), use the franchise tag on him ($20 million), or let him walk. It's hard to imagine any of these scenarios being very appealing to Murphy and Gutekunst.
5) Not only would Carr be a fairly viable replacement for Rodgers, but he'd bring with him other assets. The Packers would undoubtedly receive multiple high draft picks and maybe even a good young player or two in the trade. Adding a bevy of young talent to a roster already blessed with six Pro Bowlers should keep the Packers among the elite teams in the league for years to come – as long as the quarterback position isn't a problem. And it shouldn't be with both Carr and Love as options. The only thing Gutekunst would have to do is make the right choice.
Look, I'm not saying trading Rodgers to the Raiders is the best option. The best option would've been to keep Rodgers happy and ride him for as long as possible, but that just doesn't seem likely now. So why force him to be where he clearly doesn't want to be, or maybe even worse, capitulate to his demands by blowing up future salary caps by committing tens of millions of dollars in guaranteed money and multiple years to a quarterback who turns 38 in December? Dealing for Carr would give the Packers a chance to win now and provide more talent and cap flexibility in the future. It might not be the perfect solution, but it might be the best the Packers can do under the circumstances.
Visits: 6962 Today: 161
Tagged:
Aaron Rodgers
Green Bay Packers