Rodgers Agrees To Reworked Deal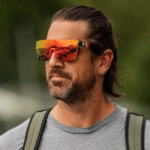 Only hours before players were due to report for the start of training camp, the Packers reached an agreement with Aaron Rodgers on a revised contract that will bring the MVP back for a 17th season in Green Bay. The new deal will void the final year of his contract in 2023 and allow the disgruntled quarterback to request a trade after the upcoming season. While some details are still unknown, here's an early look at what this could mean:

THE PACKERS CAN MAKE ANOTHER RUN AT THE SUPER BOWL
After going to back-to-back championship games the past two seasons, team president Mark Murphy and GM Brian Gutekunst had absolutely no intention of acquiescing to Rodgers' trade demands at this time, especially after the front office spent much of March and April restructuring contracts in order to bring back 19 of the 22 players who started against Tampa Bay in January (that number would be 20 if you count Pro Bowl tackle David Bakhtiari, who missed the game with an injury). And since the cap looks particularly ugly next offseason – Green Bay is approximately $31 million over – now is the time for the Packers to bring the Lombardi Trophy home after so many near misses since 2010. This had zero chance of happening without Rodgers at QB. There's obviously no guarantee it'll happen with him, but the Packers would seem to have as good a chance as just about any team in the league.
THE PACKERS CAN TURN THINGS OVER TO JORDAN LOVE IN '22
By apparently not adding any guaranteed money to future years of Rodgers' contract, the Packers still have the option to trade him next offseason if they feel Jordan Love is prepared to take over as the starting quarterback.  The supremely talented 23-year-old from Utah State isn't ready yet, but if he's the player Gutekunst thought was worth trading up for in the first round to draft, he should be good to go 12 months from now. Love took most of the reps in the spring OTAs and minicamps, and he figures to take the majority of snaps early in training camp and during the exhibition season. That should prepare him for the starting job in '22, assuming, of course, he's the real deal.
DAVANTE ADAMS AND OTHER PLAYERS COULD GET PAID
The Packers were only $5M under the cap as of Monday, but that number could go up by as much as $11M once Rodgers signs his revised contract. That extra space should allow the team to extend its All-Pro wide receiver and maybe another key player or two. Tight end Robert Tonyan and wide receivers Allen Lazard and Marquez Valdes-Scantling are among the players in the last year of their contracts. The extra cap space would also give Gutekunst the flexibility to add a veteran free agent or swing a trade (i.e. Randall Cobb). I'm guessing having a bigger say in the composition of the roster – a la Tom Brady in Tampa Bay – is one of the things brought up in the numerous negotiations between the two sides. What better way for Gutekunst to begin mending faces with Rodgers than bringing in an established veteran that he recommends or keeping a player on the 53-man roster that he really likes?
RODGERS GETS MORE CONTROL OVER HIS FUTURE
Rodgers may have wanted out of Green Bay immediately, but he had to know that wasn't going to happen. So he settled for the next best thing. By voiding the final year of his contract, and just as importantly, getting the team to agree not to use the franchise tag on him in the future, Rodgers will now have significantly more control over his football destiny after this season. The Packers can't risk letting him leave as an unrestricted free agent in '23, so they'll almost certainly choose to either trade or extend him next March. And while you can never say never, an extension seems about as likely as Rodgers spending a week in Hawaii with Murphy and Gutekunst. As far as any possible trade is concerned, I'm guessing the future Hall of Famer will have some say in where he winds up. Agent David Dunn is one of the very best in the business, so you can be sure his client won't be playing for the Texans in 2022.
IT'S ALWAYS ALWAYS ALWAYS ABOUT THE MONEY
Rodgers let it be known through his buddies in the national media that this wasn't about money, but of course, it was. While it's true he didn't get any extra coin right now, he's going to hit the jackpot in the near future. Rodgers currently has no guaranteed money left on the $134M contract he signed in 2018, but he could get upwards of $80M to $100M in guaranteed money from whichever team trades for him next March or in the highly unlikely event he agrees to an extension with the Packers. Had he not voiced his displeasure these past few months, he would've been paid about $55M in 2022 and 2023. That number should more than double thanks to the revisions agreed to on Monday. Not bad for a guy whose only leverage was not to play – something he was never going to do.
THIS RELATIONSHIP COULD STILL BLOW UP

While this outcome looks to be about as close to a win-win for both sides as possible, it does come with some potential risks. Rodgers will likely put on a happy-ish face when he arrives at camp, but there's little doubt he'd rather be elsewhere. While he's not technically being forced to play for Green Bay this season, for all intents and purposes, he is. The soon-to-be 38-year-old was never going to sit out the season and forfeit millions of dollars. Forcing anyone to do anything – even while paying that person an astronomical amount of money – can easily backfire, especially if things don't go well. We all watched how prickly and difficult an unhappy Rodgers was in 2018, and while that was mostly due to a conflict with then-coach Mike McCarthy, he's not above taking out his frustration with the front office on his coaches or maybe even a young teammate who runs the wrong route or drops a pass. Simply put, the Packers need to start fast or risk this potential Last Dance turning into Apocolypse Now.

I have my doubts about how this season will go. As I've written many times before, I think the Packers had their best chance to win it all in 2020, and they blew it. I'm also not a fan of keeping a disgruntled player on the roster, especially when that disgruntled player is the leader of the team. All that said, there was no ideal outcome to this annoying soap opera once Rodgers let it be known through intermediaries that he wasn't happy and wanted out of Green Bay. To the credit of all the people involved, they came to what at least appears to be the best possible resolution.
Visits: 1866 Today: 3
Tagged:
Aaron Rodgers
Green Bay Packers