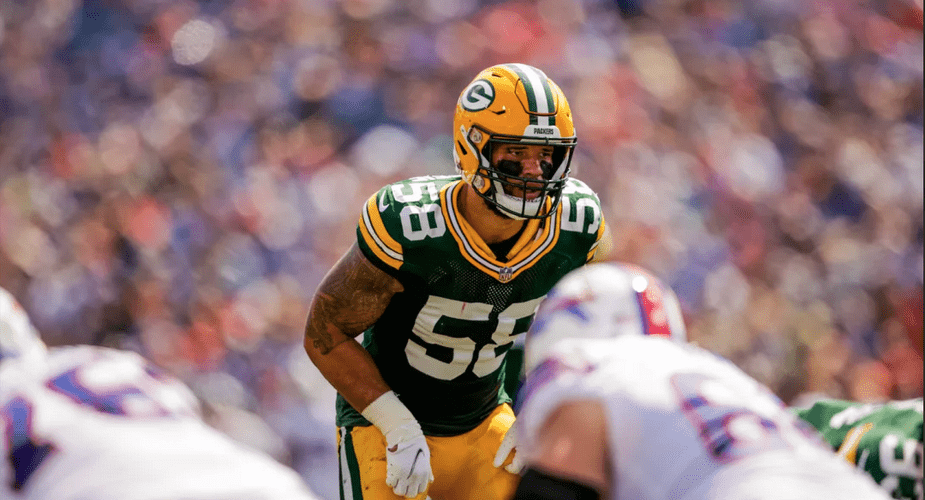 After rewatching Saturday's game vs. the Buffalo Bills, here are 10 things worth knowing:
OFFENSE
1) Dominique Dafney had a big catch in the first half, but the coaches won't be happy with his blocking on the failed 4th and 1 late in the game. The inability to stay in front of his man was the reason why Dexter Williams couldn't pick up the first down. The talented second-year fullback/tight end is still a work in progress.
2) Royce Newman probably locked up the starting job at right guard with an impressive performance against Buffalo's first-string defensive tackles. The rookie fourth-round pick from Mississippi allowed a bit too much penetration on a few runs, but he was solid as a rock in protection and did some nice work on the second level. While fellow rookie O-lineman Josh Myers got most of the hype in June, Newman was the better player in August.
3) Yosh Nijman finally faced some legitimate edge rushers, and he held up pretty darn well. The massive third-year left tackle from Virginia Tech used much-improved footwork to keep veteran Jerry Hughes away from QB Jordan Love in the first half. Nijman also did an adequate job in the run game. It's hard to see him not sticking on the 53.
4) After two solid games, rookie Cole Van Lanen had a rough afternoon at left guard vs. Buffalo, and he might've punched his ticket to the practice squad. To be fair, the sixth-round pick from Wisconsin belongs at tackle, but he still needed to play a lot better. He too often allowed defenders to work his edges, and he gave up too much inside pressure.
5) Malik Taylor made a lot of plays in the first two preseason games (9 catches for 116 yards), but almost all came against reserve cornerbacks. That changed on Saturday when the second-year wide receiver beat Tre'Davious White for a 14-yard gain. The former Ferris State star ran a beautiful route. He's earned a spot on the 53-man roster.

DEFENSE
1) Watching Isaac Yiadom get beat by Gabriel Davis for a TD showed why he's been traded twice in less than a year. The fourth-year corner was simply no match athletically for Buffalo's talented young receiver. That said, he competed hard on every play and showed some promise on special teams. There are worse No. 5 corners in the league.
2) Fifth-round pick Shemar Jean-Charles concluded a somewhat disappointing preseason with another rough game. Getting beat by Cole Beasley is expected, but watching him struggle to stay with Brandon Powell was discouraging. The former Appalachian State star has talent, but he's nowhere near ready to contribute on defense.
3) Sixth-round pick Isaiah McDuffie put up good stats (9 tackles and 1/2 sack). A few of his better plays came against Buffalo's backups, but his ability to clear his feet through traffic and beeline to the ball was impressive regardless of the competition. The former Boston College star is squarely in the mix for a spot on the 53-man roster.
4) Ray Wilborn hasn't been mentioned at all this summer, but the second-year inside linebacker had his third consecutive solid preseason game on Saturday. The former Ball State star, whom I wrote about in May, is one of the most fluid defensive players on the team. He probably won't make the 53, but the practice squad is a legit possibility.
5) Christian Uphoff almost made a couple of nice plays on defense and special teams, but as we all know, close only counts in horseshoes and hand grenades. While the undrafted rookie safety runs pretty well for his size, I'm not sure if he runs well enough to play at this level. He's also a little stiff in his movements, which certainly doesn't help.
–photo courtesy of packers.com
I want to thank those of you who have already made a donation. Any amount will go a long way toward helping me cover costs, so please click the button below if you appreciate this type of Packers' content. ⬇️
[wpedon id=46164]