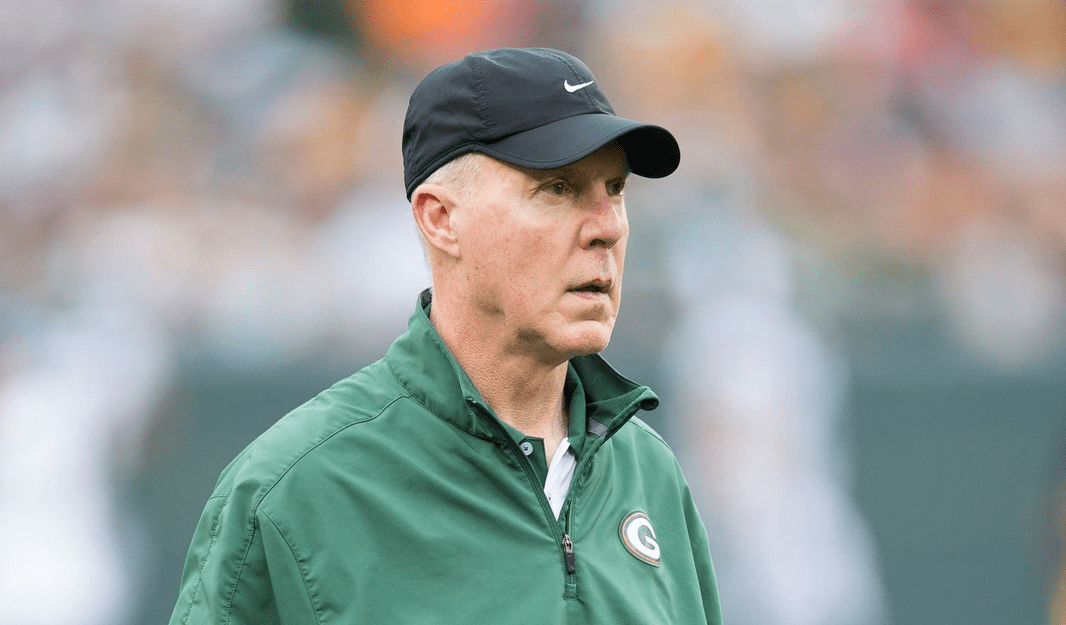 On Wednesday, the Pro Football Hall of Fame unveiled its modern-era nominees for the Class of 2022, and nobody is more deserving than former Green Bay strong safety LeRoy Butler, the only player from the 1990s All-Decade team not to be enshrined in Canton. I have absolutely no faith in the voters, but maybe they'll accidentally get it right this year. Anyway, here are more Packers-related thoughts that ran through my mind in the past few days:

1) It was great to see Ted Thompson honored at halftime of Monday night's game against the Lions. Packers fans should never forget just how good the late general manager was at his job. Even his last four drafts, which weren't nearly as productive as his first nine, still produced five Pro Bowl players (safety Ha Ha Clinton-Dix, wide receiver Davante Adams, center Corey Linsley, defensive lineman Kenny Clark, and running back Aaron Jones). Not bad for a GM who most would acknowledge was at his best prior to 2014. And if not for the epic collapse in the NFC championship game against the Seahawks, Thompson might very well be sharing more than space on the facade at Lambeau Field with the legendary Ron Wolf; he might've one day shared space with him in the Pro Football Hall of Fame.
2) Remember how excited people were when the Packers drafted Amari Rodgers in the third round last April? The former Clemson star was going to be that quick-as-a-hiccup slot receiver the offense had been missing since a young Randall Cobb was exploiting the middle of the field in 2014, and he was going to be a huge upgrade from Tyler Ervin and Tavon Austin as the player Matt LaFleur sends in motion to confuse and terrorize defenses. Well, that expected weapon didn't play a single snap from scrimmage against the Lions. The July trade for an old Cobb is part of the reason Rodgers has been relegated to being strictly a punt returner, but it's not the only reason. In truth, the 22-year-old simply didn't have a very good summer, and while it's waaaay too soon to be worried, GM Brian Gutekunst's poor drafting history in round 3 is hard to ignore. Oren Burks (2018) bombed on defense, Jace Sternberger (2019) was cut a few days ago, and Josiah Deguara (2020) has played in only three of 20 games due to injuries.
3) Gutekunst loves to sign new faces to the practice squad throughout the season with the hope that one of the players might turn into a hidden gem. It's a smart strategy. The latest additions are defensive end R.J. McIntosh and safety Shawn Davis, a pair of former fifth-round picks. McIntosh came into the NFL with the Giants in 2018 and played OK in limited snaps. There are no Reggie Whites on the street in the middle of September, but when Kinglsey Keke and Dean Lowry are starting on the D-line, any halfway decent player might be able to help. The Colts selected Davis in the 2021 draft, and while getting released so soon is not a good sign, he doesn't have to be Troy Polamalu or Ed Reed to be an improvement over Vernon Scott and Henry Black, the team's current backups at safety.
A big thanks to those of you who have already made a donation. If you haven't contributed yet, please click the button below to keep enjoying this type of Packers' content throughout the 2021 season. ⬇️
[wpedon id=46164]