Preview: Packers vs. Saints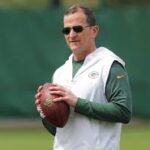 The Green Bay Packers open the 2021 season against the New Orleans Saints. The game will be played in Jacksonville due to the damage done to Louisiana by Hurricane Ida. If the Packers are to begin 1-0 for the seventh consecutive year, here are five keys to victory:

1. ADJUST ON DEFENSE

We'll learn a lot about new defensive coordinator Joe Barry as he goes up against Sean Payton, one of the most creative play-callers in the NFL. You can be sure Payton will want to get the ball in Alvin Kamara's hands as much as possible – both as a runner and a receiver. He'll look to attack the edges in the run game and exploit the inside linebackers and No. 2 and 3 corners in coverage. Mike Pettine struggled to make in-game adjustments against good offenses throughout his tenure in Green Bay. This will be Barry's first opportunity to prove he's going to be an upgrade.
2. PROTECT THE QB
The Packers will start rookies side-by-side on the offensive line. That's rare for any team, let alone a team with a realistic goal to get to the Super Bowl. Center Josh Myers and right guard Royce Newman looked good in August, but September is different. Today, they'll be facing quality players on every snap and a defensive coordinator who spent all week preparing to confuse them with stunts and blitzes. It'll be a challenge for the newbies, but having Aaron Rodgers at quarterback will help. He gets rid of the ball in a hurry and has an uncanny ability to sense pressure.
3. FORCE TURNOVERS
In the battle to succeed Drew Brees as the Saints' starting quarterback, Jameis Winston beat out ex-Packer Taysom Hill. The former Heisman Trophy winner has the ability to light up any secondary, but he also has the ability to sabotage his team's chances of winning by turning the ball over. It'll be up to Green Bay's defense to force mistakes. A strong pass rush will be the key. While all QBs struggle when under duress, Winston struggles more than most. But getting pressure won't be easy against a good offensive line, especially if Za'Darius Smith is limited.
4. CAPABLY COVER KICKS
The Packers struggled to cover kicks all summer, and now they'll have to deal with one of the NFL's top returners. Talk about a baptism by fire for new coordinator Maurice Drayton. The best way to contain Deonte Harris is not to give him a chance to use his great speed. Mason Crosby can do this by taking advantage of the warm weather and driving his kickoffs out of the end zone, and Corey Bojorquez needs to concern himself more with hang time and accuracy than distance. But if and when Harris does get an opportunity, maintaining lane integrity will be critical.
5. HANDLE THE HEAT

It could be worse in Jacksonville – temps were as high 95 degrees earlier in the week – but it's going to be hot today, especially for a team that practices in Wisconsin and sat 19 of 22 starters in the preseason. While I fully supported coach Matt LaFleur's decision not to risk his best players in meaningless games, it could be a problem today. Playing 50 or 60 snaps in the Florida heat and humidity won't be easy, especially for the big guys who only practiced for about 100 minutes a day four or five times a week and haven't played in any type of game for nine months.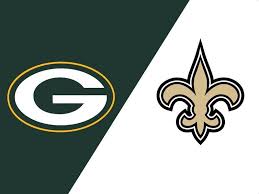 PREDICTION: If the revamped and inexperienced offensive line holds up, the Packers should be able to score over 30 points against a Saints' secondary that has only one starting-caliber corner. This game could be an easy win for Green Bay if the defense forces two or more turnovers. But if Winston protects the ball, the Saints have a chance to keep things competitive. Interestingly, I'm not sure the change of locations will work to the Packers' advantage. I think the heat and humidity in Jacksonville will be a bigger problem than the crowd noise would've been in New Orleans.
It's next to impossible to really know what to expect in Week 1, so I'll simply take the better team. GREEN BAY 34-31.
A big thanks to those of you who have already made a donation. If you haven't contributed yet, please click the button below to keep enjoying this type of Packers' content throughout the 2021 season. ⬇️
Visits: 2481 Today: 5
Tagged:
Green Bay Packers