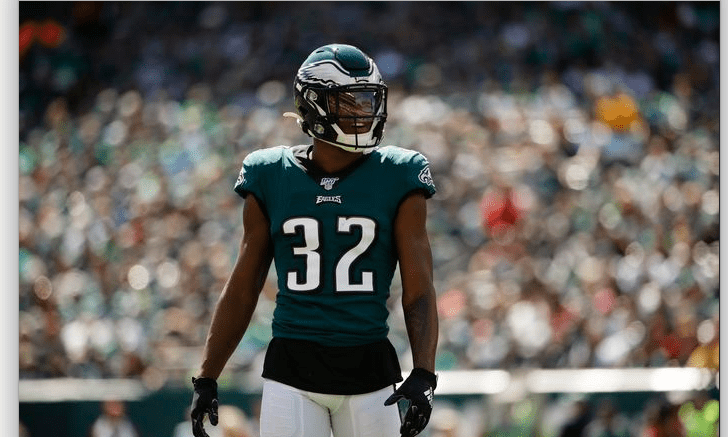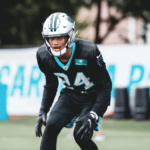 The Packers signed Rasul Douglas off the Arizona Cardinals' practice squad earlier today. Adding a veteran corner was a necessity with All-Pro Jaire Alexander expected to miss at least a few games due to a right shoulder injury suffered last Sunday against the Steelers.

So what are the Packers getting in the 26-year-old Douglas, who spent the first three seasons of his career in Philadelphia before bouncing from Carolina to Vegas to Houston to Arizona in the past six months? Think of a better version of LaDarius Gunter. And if that doesn't excite you, well, who were you expecting GM Brian Gutekunst to acquire in October? Four-time Pro Bowler and 2019 Defensive Player of the Year Stephon Gilmore?
Douglas is a huge corner (6-2, 210) with plenty of experience. He started 18 games for the Eagles, and I think I watched all of them. What I remember is a player whose inconsistency was maddening. He would look like a legit No. 2 corner one week and then have fans railing against him on talk radio the next. That's because Douglas had a propensity for giving up big plays. In the past two seasons, he's allowed eight TDs and five passes longer than 44 yards. In comparison, Kevin King allowed seven TDs and four passes longer than 44 yards over the same period of time.
Douglas ran 4.59 at the 2017 Combine, and that lack of speed tends to get him in trouble, especially when he can't re-route fast receivers at the line of scrimmage. Eagles' defensive coordinator Jim Schwartz too often left Douglas on an island and when the pass rush didn't get home, the results were as ugly as they were predictable. His counterpart in Carolina, Phil Snow, did a better job of protecting Douglas in 2020, and he wound up having a decent season. Still, the Panthers made no effort to re-sign him. That's telling. So is Vegas dumping him prior to final cuts.
To his credit, Douglas is usually pretty effective in zone coverage. He has good instincts and does a nice job of seeing routes unfolding. He's also blessed with above-average ball skills. And he's always been a tough SOB who's not afraid to mix it up with bigger players. His willingness to support the run was often lauded by the coaches in Philly.
We still don't know how long Alexander will be out, although coach Matt LaFleur said he won't play Sunday in Cincinnati. Fortunately, King is expected to return from a concussion, so he'll be able to start opposite impressive rookie Eric Stokes with Chandon Sullivan handling nickel duties. It wouldn't surprise me to see Douglas active for the game, although it's difficult to imagine him seeing much action. But that could change next week in Chicago, especially if Alexander is still out and the pass defense struggles against Joe Burrow and the much-improved Bengals.
With Alexander likely sidelined for a while and King about as dependable as a 20-year-old alarm clock, Gutekunst had to add an experienced corner who could get on the field as soon as possible. Douglas fits the bill. And if used correctly, he could give the Packers competent play at the most important position on defense. That's about the best you can hope for when it comes to signing somebody off another team's practice squad a few weeks before Halloween.
A big thanks to those of you who have already made a donation. If you haven't contributed yet, please click the button below to keep enjoying this type of Packers' content throughout the 2021 season. ⬇️
[wpedon id=46164]