Preview: Packers vs. Steelers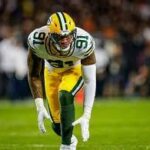 The Packers will attempt to win their third straight game later today when they host the Steelers. This will be the first meeting between Aaron Rodgers and Ben Roethlisberger since Super Bowl XLV. If Green Bay is to come out on top again, here are five keys to victory:

1) PRESSURE THE QUARTERBACK
Getting pressure on any quarterback is important, but getting pressure on Roethlisberger will be the difference between the Steelers scoring in the teens and the Steelers scoring in the high 20s. Calling Big Ben a statue at this point in his career is being disrespectful to statues, but he's still capable of picking a secondary apart if given time. After facing three really strong offensive lines, the Packers will face a struggling unit on Sunday. They must take advantage.
2) BE PHYSICAL VS. THE RUN
The Steelers are dead last in the league in rushing but don't blame rookie Najee Harris. The former Alabama star is a talented and physical runner whose 3.1 yards per carry average is an indictment of the players in front of him. Still, if the Packers' front seven, which might not have defensive lineman Tyler Lancaster (COVID-19 list), doesn't put on their big boy pants prior to the game, it wouldn't be a surprise to see Harris post the first 100-yard game of his career.
3) SLOW DOWN WATT
Edge rusher T.J. Watt returns after sitting out last week's game, and he'll be an even bigger challenge than Nick Bosa for two reasons. The first is that he lines up with his hand off the ground, which gives him more room to avoid chips and to set up the tackles. The second is that the Steelers have much better corners than the 49ers. Solid veterans Joe Haden and Cameron Sutton could make it more difficult for Rodgers to get rid of the ball quickly.
4) GET TONYAN INVOLVED
Robert Tonyan put up Pro Bowl-worthy numbers in 2020, but he's caught only six passes for 66 yards and one touchdown after three games. Even worse, he's been targeted a mere eight times. The Steelers have struggled to defend tight ends so far his season, giving up 13 catches for 153 yards and one touchdown to Darren Waller and a bunch of nobodies. Rodgers needs to get more players involved in the passing game; he should start with Tonyan today.
5) DON'T BE OVERCONFIDENT
The Steelers are a veteran team with a proud and highly successful coach, so you can be sure they'll be ready to play after a brutal home loss to Cincinnati. It's important for the Packers to remember that Pittsburg beat Buffalo just three weeks ago, holding an explosive offense led by Josh Allen to 370 yards and 16 points. Chances are the Steelers will look more like that team later today than the one that laid a huge egg against the Bengals seven days ago.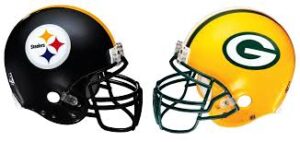 PREDICTION: When you play a team is so important in the NFL, and the Packers are probably getting the Steelers at the wrong time. They've been criticized all week by the local media and one player on the Bengals even accused them of quitting last Sunday. That means the Steelers will be extremely motivated to quiet the naysayers and reestablish themselves as legitimate contenders in the AFC. More importantly, they'll be facing an opponent missing three of its top seven or eight players. The Packers were able to overcome not having offensive linemen David Bakhtiari and Elgton Jenkins, and edge rusher Za'Darius Smith seven days ago against the 49ers, but can they do it again?
The Packers are favored by 6.5 points, and while I think they'll find a way to win their sixth straight regular season game at Lambeau, I'm not sure it'll be by quite that much. GREEN BAY 27-23 (Season record: 1-2 straight-up; 1-2 vs. the spread)
A big thanks to those of you who have already made a donation. If you haven't contributed yet, please click the button below to keep enjoying this type of Packers' content throughout the 2021 season. ⬇️
Visits: 7187 Today: 5
Tagged:
Green Bay Packers