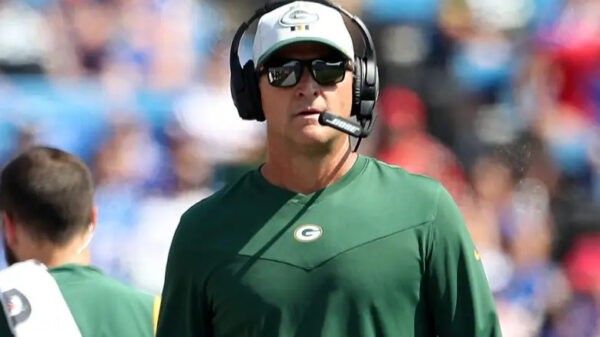 Including last Sunday, the Packers now have seven shutouts since 2000. That means keeping another team from scoring has happened only once in every 47 games this century. To commemorate the rare occurrence, today's entire post is dedicated to Joe Barry, the architect of the best defense seen in Titetown since the name was actually true (2010). Here are a few more Barry-related thoughts that ran through my mind recently:
1) Barry's success makes you wonder how much better the defense might've been the past two seasons had Mike Pettine not been forced upon LaFleur at the time of his hiring. It was clear early on that the two men were about as compatible as oil and water. So why was Pettine still around in 2020? I'm not sure, but I have approximately 3 million guesses. Given the chance to finally bring in his own guy last February, it sure seems as if LaFleur hit a home run. Barry has brought energy, pride, and accountability to a defense that is currently ranked third in both yards and points. And unlike some past defenses, these impressive numbers haven't been compiled against bad and/or inexperienced quarterbacks. In the past three weeks alone, Arizona's Kyler Murray, Kansas City's Patrick Mahomes, and Seattle's Russell Wilson were held to 601 yards passing and one TD, and they were picked four times.
2) When talking about Barry earlier in the week, LaFleur praised him for being "inclusive." That particular word gives us another glimpse into why Pettine was let go, and even more importantly, why all of his assistants were retained. LaFleur clearly thinks very highly of Jerry Montgomery, Mike Smith, Kirk Olivadotti, Jerry Gray, and Ryan Downard, and he obviously felt their voices weren't being listened to by Pettine, or at least not listened to enough. In fact, working in a collaborative fashion with the other coaches was one of the things he brought up to Barry in their interview. Looking back, it sounded a little disingenuous when LaFleur constantly praised those assistants, even while the defense was underperforming. Turns out, he was right. They've done great work this season.
3) Just like pretty much everybody, I was wr… about Barry. He certainly wasn't my first (or fifth) choice for the job back in February. That said, I wasn't as wr… as most. In fact, I liked a lot about the hire. I liked bringing in someone from a team that played great defense. I liked bringing in an extrovert who would inject energy into practices. I liked bringing in someone who would call the game from the sidelines and not upstairs (I'll always remember Bill Belichick explaining in detail why he would never allow his defensive coordinator to be in the press box). Heck, the only thing I didn't like about the hire was the person hired. I'm glad I was wr… about Barry. It's fun watching the Packers play great defense. Amazingly, that's something most fans in their twenties had never seen before this season.
A big thanks to those of you who have already made a donation. If you haven't contributed yet, please click the button below to keep enjoying this type of Packers' content throughout the 2021 season. ⬇️
[wpedon id=46164]