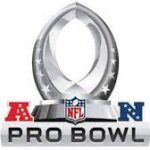 It's easy and probably fair for fans to dismiss the Pro Bowl as nothing more than a popularity contest, but being voted to the team still means a lot to players. The honor often equates to more money in the present, and fair or not; it's used to measure a player's worth in the future. That's why so many players have been campaigning for weeks on social media.

The Packers had seven Pro Bowlers a year ago, but that number almost certainly won't be as high this season. That's because four of the seven players chosen in 2020 have been hurt for all or a good portion of 2021 (David Bakhtiari, Elgton Jenkins, Za'Darius Smith, and Jaire Alexander).
So which Packers are candidates to be voted to the Pro Bowl when rosters are announced on Dec. 20? Here's a look at the leading candidates: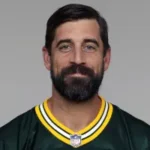 QB AARON RODGERS
The league's reigning MVP hasn't put up the same gaudy numbers as a year ago, but he's still thrown for 2,878 yards and 23 touchdowns in 11 games. More importantly, he's led the injury-ravaged Packers to the second-best record in the league. New England's Tom Brady will probably be named the starter, and while Minnesota's Kirk Cousins and the Rams' Matthew Stafford have higher passer ratings, it's hard to fathom either keeping Rodgers from being named to his 10th Pro Bowl in 14 seasons as a starter.
ODDS: 95%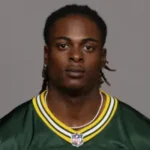 WR DAVANTE ADAMS
His touchdowns (5) are way down from last season (18), but he's still putting up prolific numbers despite facing constant double-teams. The respect he's earned the past six years should earn him a fifth consecutive trip to the Pro Bowl, but that's not guaranteed. The NFC is loaded with outstanding wide receivers. The Rams' Cooper Kupp and Minnesota's Justin Jefferson are locks, and strong cases can be made for Tampa Bay's Chris Godwin and Mike Evans, San Francisco's Deebo Samuel, and Minnesota's Adam Thielen. Still, it's hard to imagine Adams not being one of the final four.
ODDS: 85%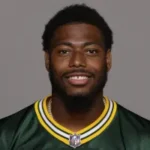 SS ADRIAN AMOS
Most of the best safeties are in the AFC, so Green Bay's steady veteran has a legitimate chance to be named to his first Pro Bowl (he was an alternate in 2019). A couple more interceptions would've made his case even stronger, but I just don't see four better choices. The other top safeties in the NFC are New Orleans' Marcus Williams, Tampa Bay's Antoine Winfield Jr., Dallas' Jayron Kearse, Minnesota's Harrison Smith, the Giants' Xavier McKinney, Seattle's Quandre Diggs, and Amos' partner in Green Bay, Darnell Savage. Only Williams has had a definitively better season.
ODDS: 60%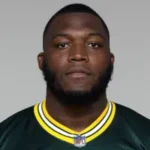 NT KENNY CLARK
Until the league stops lumping 3-4 nose tackles in with 4-3 defensive tackles, it's going to be hard for players like Clark to get the accolades they deserve. The former UCLA star is having a great season, but he has only four sacks. And while that's a very good number for a nose tackle, it's at least 2.5 fewer than the Rams' Aaron Donald, Philadelphia's Javon Hargrove, the Giants' Leonard Williams, and Washington's Jonathan Allen. All four are 3-techniques, but to be fair, they've also been good against the run. Clark will also be competing with Tampa Bay nose tackle Vita Vea. This is a loaded position in the NFC.
ODDS: 50%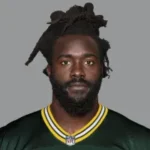 ILB DE'VONDRE CAMPBELL
Considering he was unsigned just six weeks before the start of training camp, this is a terrific story. Will Campbell's fairytale season end with a spot in the Pro Bowl? It should, but he'll have to overcome a handful of much bigger names – none of whom is having as good a year. Seattle's Bobby Wagner, Minnesota's Eric Kendricks, New Orleans' Demario Davis, and Tampa Bay's Lavonte David have been fixtures for a decade, and San Francisco's Fred Warner, Chicago's Roquan Smith, and Tampa Bay's Devin White were All-Pros in 2020. Plus, Dallas' Micah Parsons is a lock for NFC Defensive Rookie of the Year. Campbell is deserving, but that's some stiff competition.
ODDS: 50%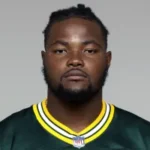 OLB RASHAN GARY
In his third season, Gary is finally playing like a first-round pick. His sack total isn't eye-opening (6.5), but his win percentage is the best in the NFC, and he's been good against the run. Still, it's usually all about sacks at this position, and seven edge rushers in the NFC have at least 1.5 more sacks than Gary. Are voters savvy enough to recognize the former Michigan star's all-around game? Maybe, but I'm not counting on it. The truth is, most players go to their first Pro Bowl a year or two after they deserved the honor.
ODDS: 40%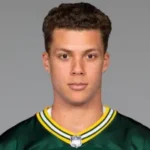 P COREY BOJORQUEZ
Six punters in the NFC have better gross averages, but only Dallas' Bryan Anger has a better net average, and he's kicked in domes eight times. Conversely, Bojorquez has been inside only twice all season. And while the weather has been pretty mild in Green Bay, it's still a lot more challenging to kick outdoors. The guess here is that Detroit's Jack Fox will get the honor. He was the punter for the NFC in 2020, and he's been every bit as good in 2021. Bojorquez will likely have to settle for a nice contract extension.
ODDS: 25%

While things can change between now and when the Pro Bowl rosters are announced in 12 days, it appears likely that Green Bay – despite owning one of the league's best records – will have no more than four players on the team. That's obviously due to all the talent on IR, but it also says a lot about the depth and the resiliency of this year's squad. Those traits should serve the Packers well in the postseason.