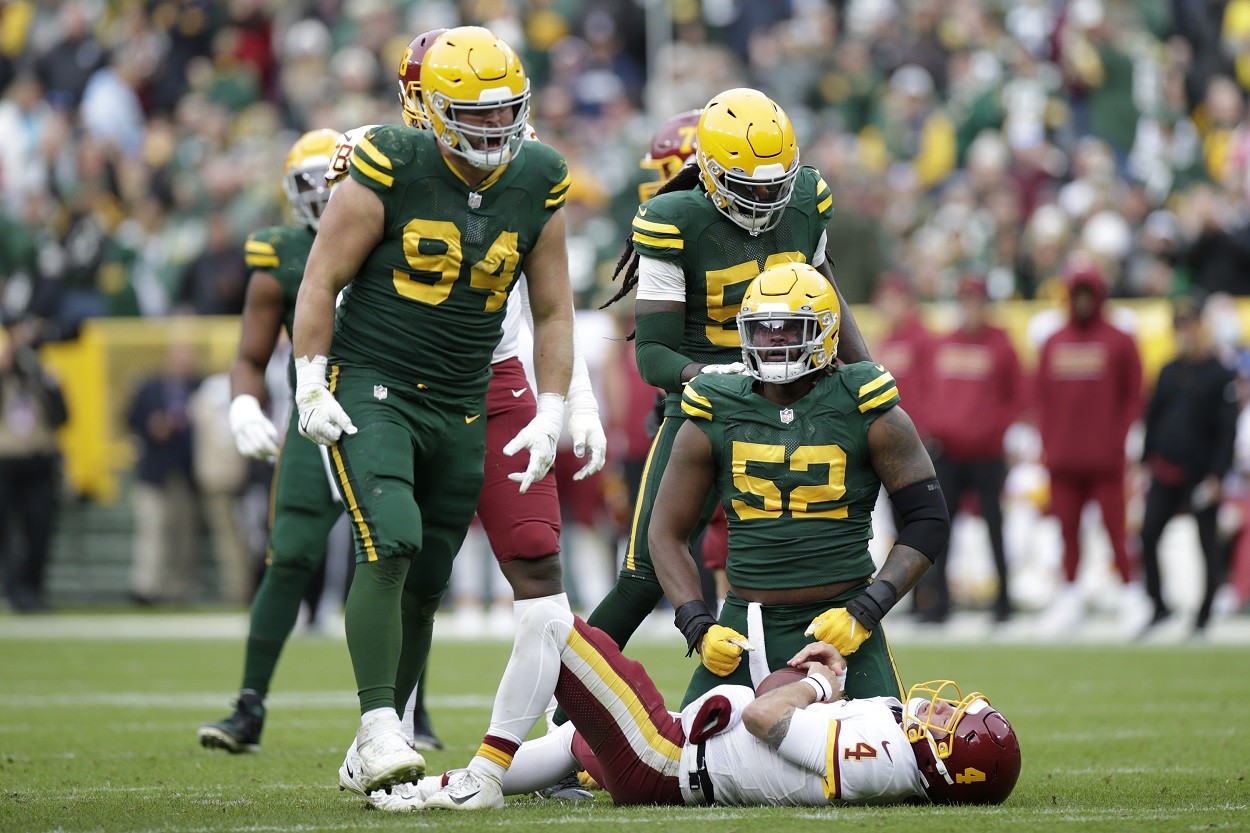 From Week 2 through Week 10, only once did the Packers' defense give up more than 22 points. That excellent stretch of play had many people praising new coordinator Joe Barry and apologizing to Matt LaFleur for questioning his decision to hire the former Rams' linebackers coach as Mike Pettine's replacement. As it turns out, those plaudits and mea culpas might've been a tad premature.

Since shutting out Seattle on Nov. 14, the Packers have given up at least 28 points in four straight games, including 30 to a Chicago offense that's averaging 16 a game for the season and another 30 to a Baltimore offense without its starting quarterback (to be fair, the Bears scored seven of their points on a punt return). During this stretch, the defense has exhibited an uncharacteristic lack of discipline and surrendered too many explosive plays.
This all begs the question, which defense is the real Packers' defense – the one that held Patrick Mahomes to 13 points, or the one that made Tyler Huntley look like 2019 MVP Lamar Jackson?
Optimists will dismiss the past four games as just a bad stretch in a long season, and they'd have very recent evidence to support this way of thinking. Just last November, the eventual Super Bowl champion Buccaneers gave up 115 points over four games. That's 29 points per for a defense that surrendered an average of 19 in the other 16 regular and postseason games.
Of course, pessimists would point out that Bucs' defensive coordinator Todd Bowles had been highly successful for many seasons prior to that rough patch, while Barry's resume leading up to the past four weeks was far less impressive. His defenses in Detroit and Washington ranged from awful to pretty bad, and while a lack of talent was a legit excuse, so were the criticisms that Barry's schemes were too passive and simplistic and that he struggled to make in-game adjustments.
Such criticisms seemed unfounded as Barry's defense held offenses quarterbacked by Mahomes, Kyler Murray, and Russell Wilson to a combined 34 points in late October through the middle of November. And playing so well without injured stars Za'Darius Smith and Jaire Alexander made those three games even more impressive. So, to be fair, it's hard to blame anybody who thought they got it all wrong when it came to the personable 51-year-old coordinator. But did they?
It wouldn't be unreasonable to believe that the recent poor stretch of defense could coincide with opposing offensive coaches finally having enough tape to study. Remember, very little from Barry's previous stints as a coordinator were applicable to what he's doing now. For one thing, his stint in Detroit occurred in 2007 and 2008, and his two-year run in Washington ended in 2016. Plus, he's employing a completely different scheme in Green Bay.
OK, so back to the question of whether this defense is the one from Weeks 2 through 10 or the one from Weeks 11 through 15? The guess here is it's somewhere in the middle – leaning more to the positive, especially if and when Smith and Alexander return.

There's too much talent to expect the defense to continue giving up over 30 points a game even without the two All-Pros. Kenny Clark and De'Vondre Campbell are having Pro Bowl seasons, and Rashan Gary, Preston Smith, Rasul Douglas, and Adrian Amos have been almost as good. Add in Darnell Savage and impressive rookie Eric Stokes, and there's every reason to believe better days are about to return.
Unless, of course, Barry isn't a good coordinator, and it just took a couple of months of film study for opposing offensive coaches to figure that out.
The good news is we should learn a lot more in the next two weeks. Cleveland has one of the best rushing attacks in the league, and Minnesota hung 34 points on the Packers' defense late last month. These games will be excellent tests heading into the playoffs. We'll know soon enough whether Barry was deserving of all the praise heaped upon him around Thanksgiving or whether we were all just big turkeys for believing the Packers finally had a legitimate top 10 defense.