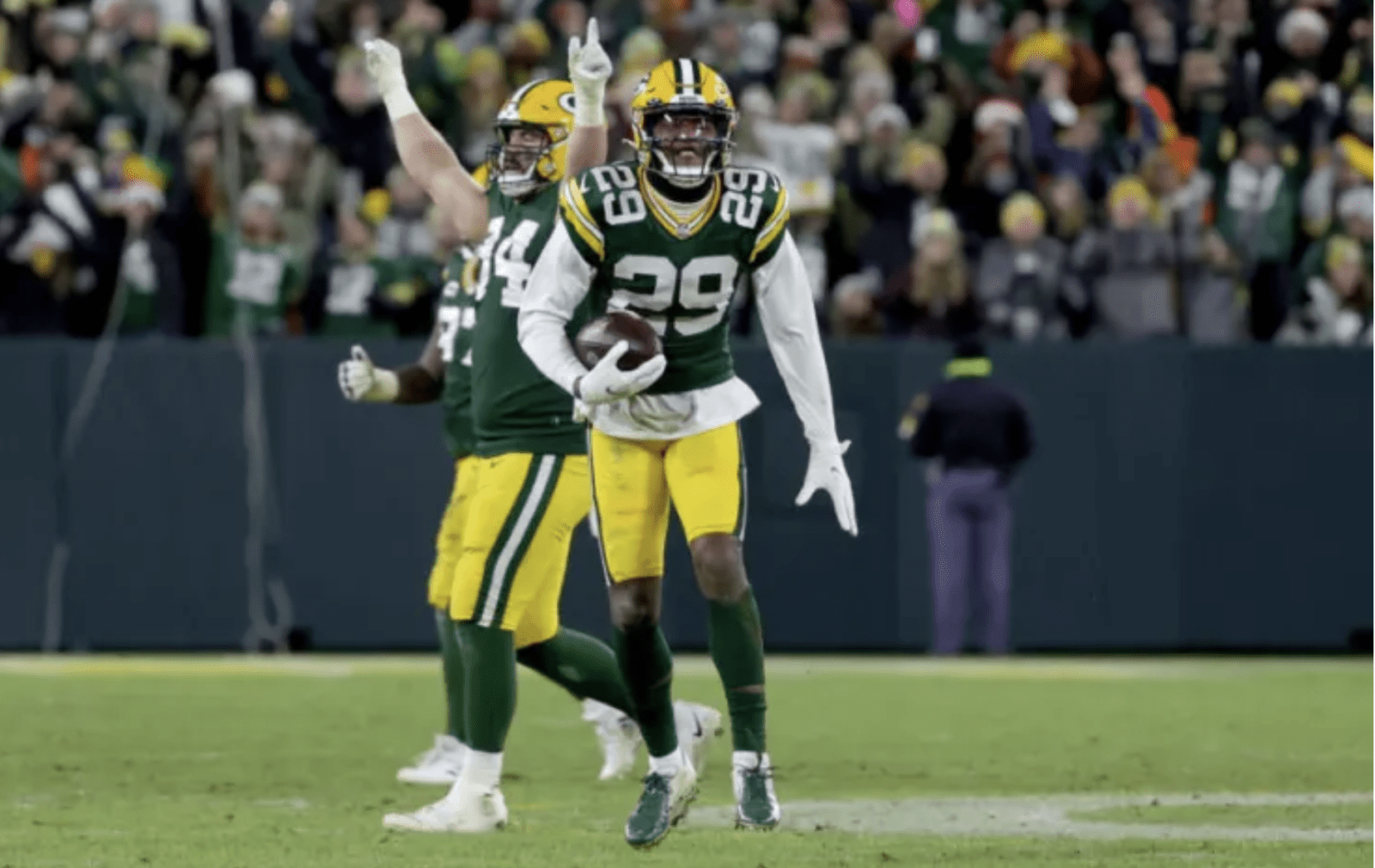 You watch football for 40 years and think you've seen everything… and along comes Rasul Douglas. Signed off Arizona's practice squad in early October to provide depth after All-Pro Jaire Alexander was placed on injured reserve, the veteran cornerback has intercepted five passes in 10 games, including two to clinch victories. And just last week, Douglas was named an alternate to the Pro Bowl. Honestly, it's a story so unlikely that no self-respecting screenwriter would dare pitch it to a Hollywood studio.

General manager Brian Gutekunst has acquired 17 players since the start of the season, and while Douglas drew more attention than most, the transaction was largely overlooked at the time. In fact, if anything, it was criticized because it came just a few hours after the Packers were unsuccessful in their attempt to acquire former NFL Defensive Player of the Year Stephon Gilmore. Douglas felt like the ultimate Booby prize. Well, two and a half months later, he's a big reason the Packers are in a great position to win the biggest prize in professional football – the Lombardi Trophy.
So why is a player whose first four seasons in the league were so underwhelming that four teams gave up on him and a fifth couldn't find room for him on its 53-man roster suddenly looking like the second-coming of a young Richard Sherman? Don't ask me. I probably liked the signing more than most because I watched every snap Douglas played in Philadelphia and knew he was a capable corner, but nothing I saw in 46 games and at least a dozen practices prepared me for what I've witnessed the past few months.
The Douglas I saw in Philadelphia was wildly inconsistent. He would look like a legit starter one week and then look like a bottom of the roster player the next. That inconsistency made the former West Virginia star a favorite whipping boy on talk radio. Shockingly, consistency could be his middle name in Green Bay. Douglas hasn't had one below-average game since joining the Packers.
Maybe it's the scheme. Maybe it's defensive backs coach Jerry Gray. Maybe it's just an example of the rare player who gets better in his fifth season. Whatever the reason, the Packers are the happy beneficiaries.
And if being one of the top corners in the NFC weren't enough, Douglas was put back on special teams a few weeks ago, and he's excelled in kick coverage. There's no truth to the rumor that he'll be selling beer at Lambeau Field on Sunday night when the Packers are on offense.
Returned to kick coverage versus the Ravens in Week 15, Douglas (#29, top of the screen), made his presence felt on the very first play of the game.
That's the great news. The not-as-great news is that Douglas has almost certainly priced himself out of Green Bay. While some general managers may be wary of giving big bucks to a "one-year" wonder, there'll almost certainly be at least one team willing to roll the dice and reward the still only 26-year-old for his excellent work.
What kind of contract could Douglas expect on the open market? My guess is at least $6 million per. The cap-strapped Packers probably can't afford that, but even if they could, it's unlikely they'd bring him back for a second season. That's because they already have two quality corners who play outside (Alexander and Eric Stokes), which is where Douglas also lines up.
If the Packers go on to win the Super Bowl, Douglas will be this era's Desmond Howard – a journeyman who came to Green Bay as an afterthought, enjoyed a career season, and then left for big bucks in free agency. And if that proves to be the case, every single Packers fan will thank Douglas and wish him the best of luck.