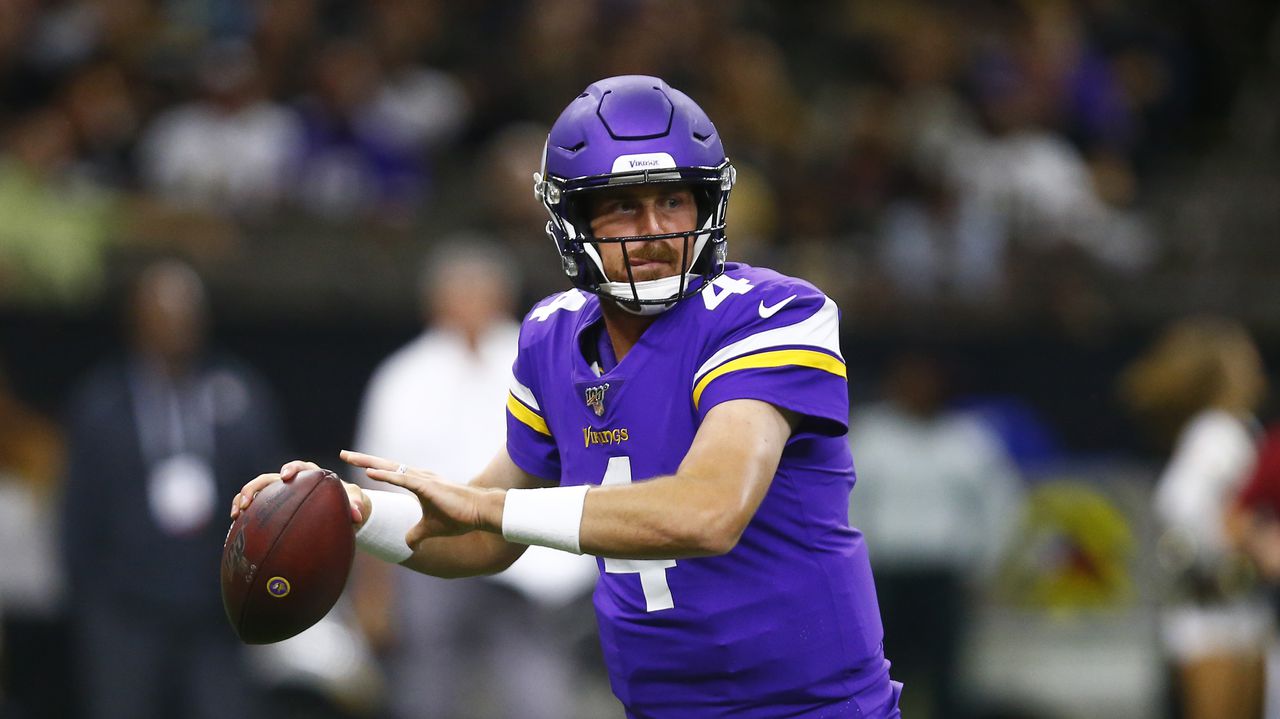 Later tonight, Green Bay (12-3) will look to avenge last month's close loss to Minnesota (7-8). On Friday, the task got a lot easier when it was announced that Kirk Cousins would miss the game after testing positive for COVID-19. Sean Mannion will be making his third career start and first since 2019, and while the former Oregon State star is an unknown to most of the league, Matt LaFleur and Joe Barry are well acquainted with him from their time together in Los Angeles. Besides the Packers taking advantage of an inexperienced backup quarterback, here are five other keys to victory:

1) CREATE TURNOVERS
This should probably key 1, 2, 3, 4, and 5, considering the Packers are 30-0 under LaFleur when winning the turnover battle and 11-0 this season when creating at least one turnover. The easiest way to accomplish this against the Vikings is to pressure Mannion into poor throws and then catch the errant balls. That's something Green Bay's defensive backs – aside from Rasul Douglas – haven't done very well this season. In fact, the Packers probably would've won the first game between the teams had Darnell Savage not dropped a potential interception late in the fourth quarter.
2) SLOW DOWN THE STARS
In Minnesota's last two wins over Green Bay, running back Dalvin Cook and wide receiver Justin Jefferson combined for 444 yards and six touchdowns. Barry needs to come up with a plan to at least slow down the Pro Bowlers. Keeping Jefferson from dominating the way he did last month should be a lot easier with both Cousins and Pro Bowl wide receiver Adam Thielen (ankle) out. As for Cook, the front seven must be disciplined, and the defensive backs need to tackle well. But to be honest, Mother Nature providing a cold and slick field might wind up being the Packers' defensive MVP.
3) IMPROVE COMMUNICATION
Besides being more disciplined and tackling better, another way for the defense to get out of its mini-slump is to improve communication. Two weeks ago, Barry had only 10 men on the field when the Ravens scored a late touchdown. Last week, the correct number of players were on the field, but most had no idea what to do as the Browns scored a late touchdown. These kinds of mental mistakes simply shouldn't happen, especially in late December. Against a quarterback as inexperienced as Mannion, the Packers' defense needs to be doing the confusing on Sunday night.
4) RIDE THE AJ TRAIN
AJ Dillon carried the ball a career-high 21 times on a snowy and cold day last December, and the Titans wanted no part of trying to tackle the 245-pound running back, especially once they fell behind by multiple scores in the second half. LaFleur would be wise to follow a similar script against Minnesota, but will he? It'll be tempting to keep feeding the ball to the more explosive Aaron Jones, but there were many reasons general manager Brian Gutekunst drafted Dillon in the second round in 2020. I'm guessing riding him on a frigid January night at Lambeau was at the top of the list.
4) THROW IT TO JONES
Jones is one of the best pass-catching backs in the league, so why was he targeted only six times last week? Even more perplexing was the decision to keep throwing passes at or behind the line of scrimmage to slow-footed tight ends Marcedes Lewis and Josiah Deguara. LaFleur and quarterback Aaron Rodgers have brilliant offensive minds, but they've underused Jones in the passing game all season. The Vikings' shaky secondary will be focused on slowing down Davante Adams and not getting beat deep by Marquez Valdes-Scantling, so the middle of the field should be open for Jones.
PREDICTION: This game scared me until I saw the weather forecast and then found out Cousins wasn't playing. The Vikings will certainly play hard with their postseason hopes on the line, but temps in the single digits and a starting quarterback who's thrown a total of 74 passes since entering the NFL in 2015 will be a lot to overcome. Not to mention they'll also be facing a bitter rival with the best record in the league and a burning desire to avenge what took place 42 days ago. As long as the Packers don't get overconfident, this is a game they can and should win by a pretty comfortable margin.
The line was 7.5 before the Cousins news, and that's the one I'm going with. But even at 13, I'm still feeling pretty good taking Rodgers over Mannion on a bitterly cold night. GREEN BAY 31-16 (Season record: 10-5 straight-up; 5-9-1 vs. the spread)
[yop_poll id="35″]