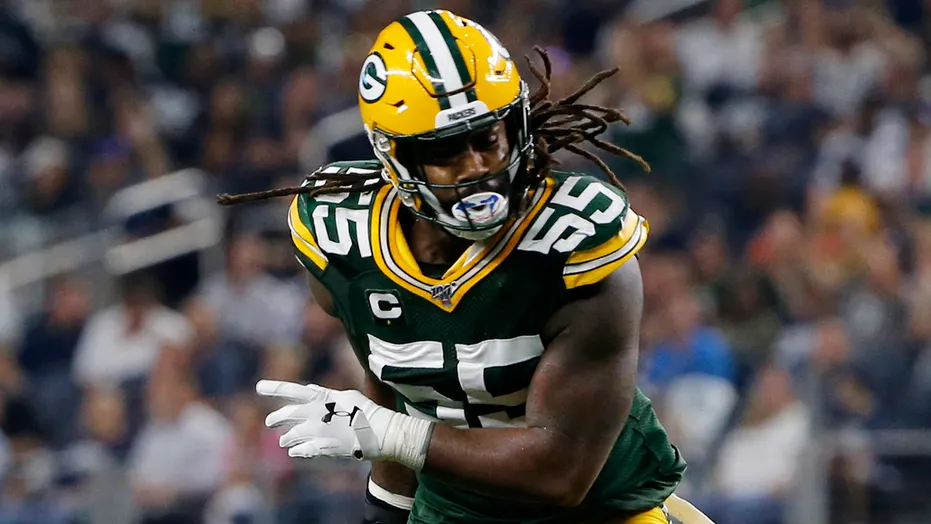 The Packers clinched the No. 1 seed in the NFC and compiled the best record in the league despite playing without three All-Pros and their starting center for most of the season. With their playoffs set to begin in two and a half weeks, there's at least a chance that corner Jaire Alexander, left tackle David Bakhtiari, center Josh Myers, and outside linebacker Za'Darius Smith could return for the divisional-round game against the lowest-seeded team to advance from wild card weekend.
Assuming Alexander, Bakhtiari, Myers, and Smith return – a big assumption in all four cases – what would it mean for the three-time defending NFC North champions? The following is a look at each player's current status and potential impact:

JAIRE ALEXANDER
Injury background: The All-Pro corner has been out since injuring his shoulder against the Steelers in early October. He's been practicing to varying degrees the past 28 days and was activated off injured reserve last Wednesday.
Current status: Alexander is the only one of the four players who isn't coming off surgery, so his odds of returning are probably the best. The question is whether his shoulder is strong enough to do all the things required of a corner? That includes taking on much bigger blockers in the open field and tackling.
What to expect: If Alexander returns, it wouldn't be surprising to see him used only in obvious passing situations. This would allow him to avoid having to support the run. And with Rasul Douglas and rookie Eric Stokes playing well outside, the coaches could decide to employ Alexander in the slot. It would be nice if he could take some snaps on Sunday in Detroit, but it shouldn't be a prerequisite for him playing in the divisional round. An athlete as talented as Alexander could roll out of bed and cover most receivers like a blanket.
Potential impact: Having Alexander, Douglas, and Stokes on the field at the same time would give the Packers the best trio of corners in the playoffs, and it would make matching up against offenses with multiple stud wide receivers a heck of a lot easier.
DAVID BAKHTIARI
Injury background: The 5-time All-Pro tore his ACL while practicing on Dec. 31, 2020. He was activated off the PUP nearly two months ago, but a minor follow-up surgery on the same knee around Thanksgiving has delayed his return. Coach Matt LaFleur said he hopes Bakhtiari can resume practicing this week.
Current status: Because of when his injury occurred, Bakhtiari figured to be the first of the four to return, but the second surgery complicated things. Most players return from a torn ACL within 10 or 11 months; the former Colorado star is a few days away from the one-year anniversary of his initial surgery. Because the rehab has been so long and bumpy, it's hard to feel overly confident about him returning this season.
What to expect: There are no sub-packages for left tackles, so Bakhtiari will either start in the divisional round or very possibly head back to IR. There's no question the Packers would like for him to get his feet wet on Sunday if he's going to face Arizona's Chandler Jones or Dallas' Randy Gregory in a couple of weeks. Could he start without playing against Detroit? Only if the coaches think a rusty Bakhtiari would still be a better option than Yosh Nijman, who's done OK filling in.
Potential impact: A close to 100% Bakhtiari would make a huge difference. Giving quarterback Aaron Rodgers a little more time in the pocket and/or getting an extra receiver into routes could allow a good offense to become great at just the right time.
JOSH MYERS (OK, not a star but worth including)
Injury background: The rookie center hurt his knee against the Bears in Week 6 and had surgery in late October. Nobody has been able to find out exactly what the injury was, but LaFleur has continually said that he's hopeful Myers can return this season.
Current status: Myers has been doing individual drills during practices recently, but he's still on injured reserve. He can be activated at any time.
What to expect: Whether Myers is activated from IR or not, it's hard to imagine him regaining his starting job this season. Veteran Lucas Patrick has done a solid job in his place, and it's simply unrealistic to expect a rookie who hasn't played in three months to step right in and block defensive tackles like Tampa Bay's Vita Vea and the Rams' Aaron Donald. However, it would sure be nice to have Myers around as a backup. He'd be much better insurance than Jake Hanson.
Potential impact: Myers looked like a future Pro Bowler before getting hurt, so his impact should be felt for years – but probably not until September.
ZA'DARIUS SMITH
Injury background: The All-Pro edge rusher reported to training camp with a mysterious back injury suffered during the offseason. He practiced only two times all summer before playing 18 snaps in the opener. That was the last we've seen of Smith. He was placed on injured reserve in late September and that's where he remains.
Current status: Smith has been seen on the sidelines during games, but he's still not ready to practice. Time is running out if he's going to play in the postseason.
What to expect: The bad news is that Smith still isn't practicing. The good news is that he probably doesn't need much practice to be able to contribute in a game. Unlike corner, left tackle, and center, timing and communication aren't as crucial to a pass rusher. And that's all Smith would likely be should he return. With both starters at the position playing very well (Rashan Gary and Preston Smith), he'd almost certainly be used exclusively in sub-packages. He'd be asked to do one thing – get after the quarterback.
Potential impact: A healthy Smith would give the Packers a quartet of pass rushers as good as any in the playoffs, and there's no better way to slow down a passing attack than to get pressure on the quarterback, especially if the QB is Tom Brady.
I also want to mention key backup Randall Cobb, whose expected return from core muscle surgery shouldn't be overlooked. The veteran wide receiver caught five touchdowns before going on IR following the Week 10 game against the Rams. His ability to make plays in the middle of the field is extremely valuable, especially with tight end Robert Tonyan out for the season. Over 50% of Cobb's receptions have come between the numbers. He's also more effective than Allen Lazard and Marquez Valdes-Scantling in the red zone, where his 11 years' worth of experience and unspoken connection with Rodgers is so valuable.