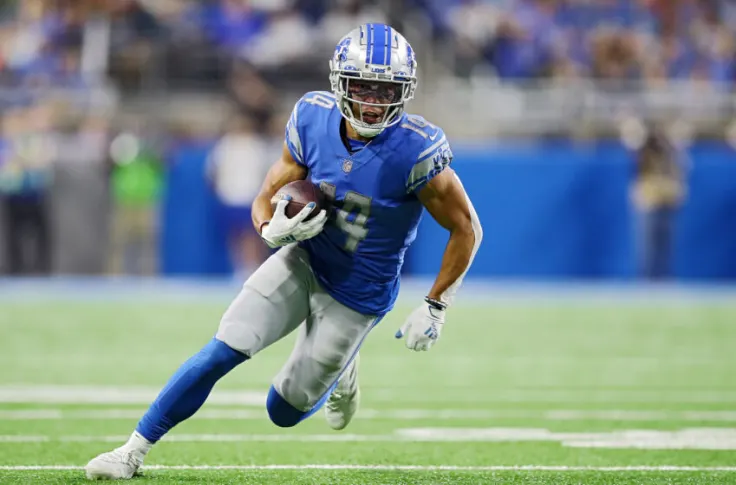 The Packers conclude the regular season against Detroit for the fifth time in the past six years on Sunday. Instead of listing five keys to victory in what is – regardless of what coach Matt LaFleur said all week – a meaningless game, here are five thoughts that ran through my mind recently:

1) I've been a Packers fan since 1978, and I've been excited to watch every regular-season finale – even the ones that ended 4-12 campaigns – but I can't get myself the least bit psyched for Sunday. That's because instead of rooting for long passes on offense and sacks on defense, I'll be holding my breath every time the ball is snapped, just hoping nobody gets hurt. Because that's the only thing that matters with the playoffs starting in two weeks. Thanks to LaFleur's questionable decision to treat Week 18 like every other week, Tums will replace potato chips as my game-day snack.
2) Preston Smith has already pocketed $1.25 million in incentives by reaching nine sacks, but there's plenty of money still available going into Sunday's finale. The veteran outside linebacker can earn another $750,000 with one sack and an additional $1.2M in the unlikely event he records a hat trick. All of this is very surprising considering how poorly Smith played in 2020. But to his immense credit, he agreed to a substantial pay cut last March and then showed up to training camp in the best shape of his career. The 29-year-old from Mississippi State has really stepped up with Za'Darius Smith on injured reserve since Week 2, and he's more than earned the right to chase sacks in a meaningless game.
3) Sunday would be the perfect time to give Jordan Love his second career start. The former No. 1 pick from Utah State would get to face a starting defense that prepared all week for the Packers' offense, but he'd get to do it in a far less stressful environment than the one he encountered in Week 9 in Kansas City. It would be the best of both worlds. Unfortunately, LaFleur appears determined to start Aaron Rodgers. Hopefully, the star quarterback and his sore pinky toe won't be on the field for long. Aside from padding his own stats in an effort to clinch a fourth MVP, nothing good can come from him slinging passes against an opponent whose coach famously said his team's goal would be to "bite a kneecap off."
4) Aside from watching Love, the other thing that will keep me from going skiing on Sunday afternoon is the possibility of David Bakhtiari finally returning to the field. The perennial All-Pro left tackle, who injured his knee 375 days ago, could get some snaps against the Lions if he made it through Friday's practice without any problems. The Packers would obviously love to have Bakhtiari in the starting lineup for the postseason, but he needs to show he's ready for the challenge of facing high-quality edge rushers like Arizona's Chandler Jones and the Rams' Von Miller. Sunday could be his audition.
5) The Packers can do more than just assess a highly-drafted young quarterback and a returning star on Sunday. They can also take an extended look at a lot of bottom of the roster players in a real game with no consequences. The truth is, GM Brian Gutekunst and the coaches would learn more about running back Patrick Taylor, wide receivers Juwann Winfree and Amari Rodgers, tight end Tyler Davis, center Jake Hanson, defensive end Jack Heflin, inside linebacker Isaiah McDuffie, corner Shemar Jean-Charles, and safeties Vernon Scott and Shawn Davis in one half against the Lions than they'd learn in six quarters of preseason games next summer. Here's hoping LaFleur takes advantage of this unique opportunity.

PREDICTION: The Packers are favored by 2.5 in a game only a true degenerate would put money on. I've been red-hot lately, but I'm only making a prediction because that's what I do in this space every week. LaFleur seems serious about wanting to win, so I'll take him at his word. GREEN BAY 26-20 (Season record: 11-5 straight-up; 6-9-1 vs. the spread)