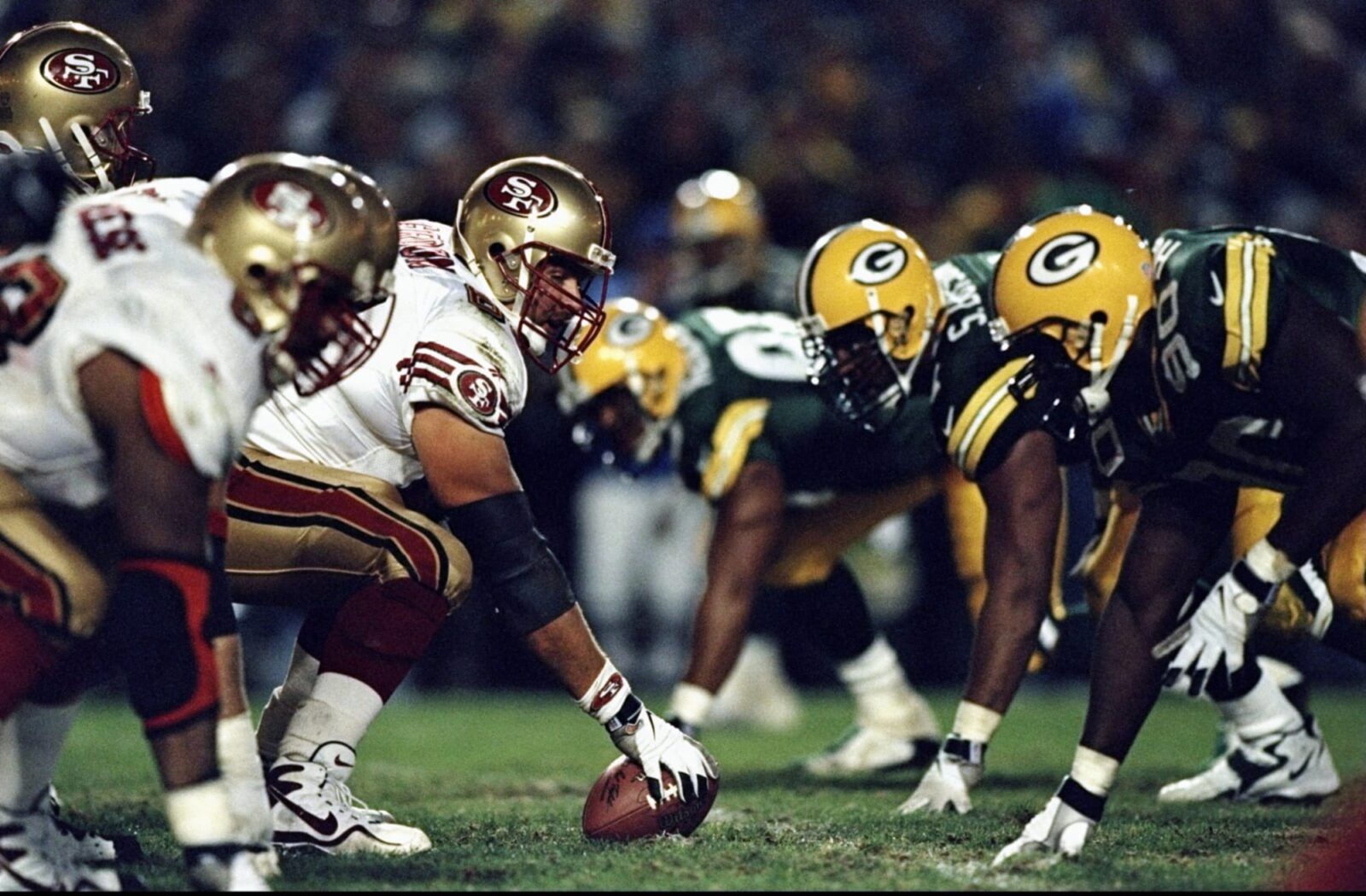 The 49ers needed a come-from-behind overtime win in Week 18 to make the playoffs, and they needed a late stop, along with some clock mismanagement by the Cowboys, to advance to the divisional round. Now they'll face the Packers in the postseason for the fourth time since 2012.
San Francisco ran for over 600 yards in decisive wins in 2012 and 2019 and kicked a last-second field goal to send the Packers home in 2013. Quarterback Aaron Rodgers might be the proud owner of at least one more ring if not for the 49ers, and don't believe for a minute he won't be thinking about that all week.
I'll preview the divisional round game in far greater detail on Saturday morning, but for now, here are some early thoughts:

1) It's going to be very cold at kickoff, with the wind chill expected to be in the single digits. San Francisco is probably best equipped to deal with the frigid conditions of all the warm-weather teams in the NFC playoffs. That's because, unlike Dallas, Arizona, Los Angeles, and even Tampa Bay, they rely more on strength than finesse. Still, the 49ers haven't played in a game nearly this cold since 2018, so dealing with icy air and a slick field could take some getting used to.
2) I'm not sure what the plan will be for Jaire Alexander, but it's hard to imagine the All-Pro corner playing on early downs. The 49ers love to attack the edges in the run game, and it's doubtful the Packers want Alexander and the shoulder that kept him on IR for two months dealing with tight end George Kittle and 300-pound offensive linemen in the open field. That's why it wouldn't be a surprise to see No. 23 used mostly in sub-packages when the 49ers are likely to pass.
3) One of the first things I thought about when Matt LaFleur surprisingly named Joe Barry defensive coordinator last February was the possibility of facing San Francisco in the playoffs. After all, Kyle Shanahan is regarded as one of the best offensive minds in the league, and Barry wasn't on any list of potential defensive coordinator candidates at this time a year ago. We'll now find out if that decision was a wise one or the biggest mistake of LaFleur's young coaching career.

4) If the Packers get run over by the 49ers again on Saturday night, point the finger directly at Brian Gutekunst. While the fourth-year general manager has received plenty of well-deserved attaboys for signing inside linebacker De'Vondre Campbell and cornerback Rasul Douglas, he's received only mild criticism for not adding more talent to the defensive line. The only new players at the position since 2018 are a pair of fifth-round picks and a couple of undrafted free agents.
5) There's little doubt the 49ers regret not drafting Rodgers in 2005. He's become one of the greatest quarterbacks in NFL history and a future first-ballot Hall of Famer. But one of the few things Rodgers hasn't done in his long and legendary career is beat San Francisco in the playoffs. He's currently 0 for 3, but on Saturday night, he'll get another chance to make the 49ers REALLY regret not calling his name nearly 17 years ago. In the meantime, enjoy this classic sound bite: