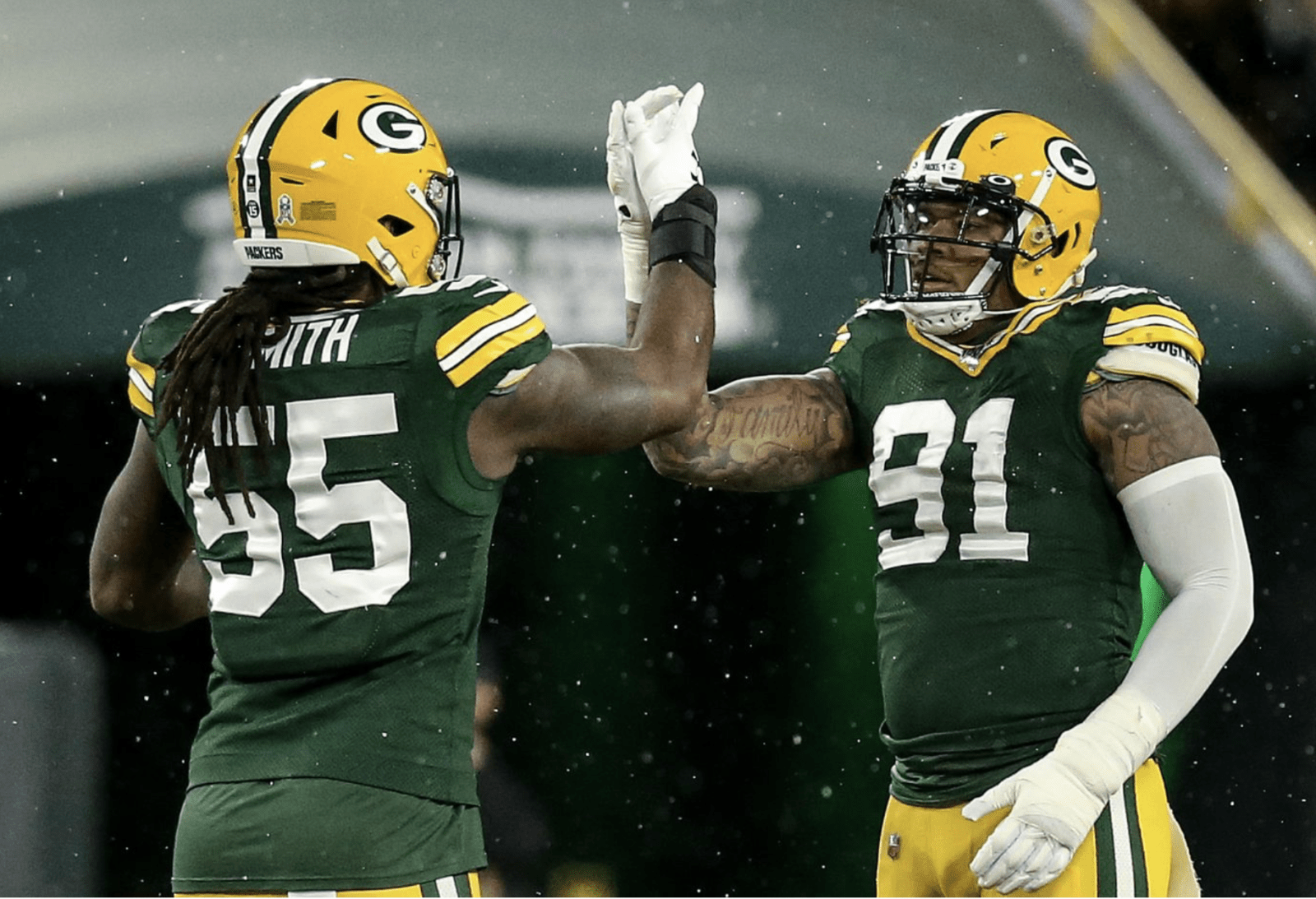 The Packers made big moves to clear cap space as free agency unofficially began on Monday. The following is an instant analysis:

?DE'VONDRE CAMPBELL SIGNS 5-YEAR EXTENSION
I've been writing about the importance of re-signing Campbell for the past six weeks, especially if the Packers decided to keep MVP quarterback Aaron Rodgers and make at least one more run at the Super Bowl. It took $50 million to get a deal done, but that's money well spent. While Campbell might not be able to duplicate his All-Pro season of 2021, he'll continue to be a quality player in the future. His intelligence and skill set are perfect fits in Green Bay's defense. And while the money is quite a jump from the $2M he earned last season, it's more than reasonable when considering that Jacksonville paid Foye Oluokun $15M a year earlier in the day. Plus, it's safe to assume the final few years will never be seen, so the real deal is probably closer to three years and $30M. Any way you slice it, this is a gigantic win for the Packers.
?PRESTON SMITH SIGNS 4-YEAR EXTENSION
General manager Brian Gutekunst had to do something with the veteran outside linebacker, whose cap number was an unmanageable $19.5 million. He chose to give Smith a four-year extension worth $52M. The maximum value of the deal could be as much as $75M, but with a $5.4M roster bonus due in March 2024, this will probably wind up being a two-year deal worth at least $25M. That's not too shabby for a 29-year-old who was in serious danger of being cut just 12 months ago. Smith's return, along with the emergence of Rashan Gary, gives the defense two very good starters at outside linebacker for 2022, but Gutekunst will have to add talent to the position in the draft. Coordinator Joe Barry likes to play his backups about 25 snaps a game, and that's too much for returning vets Jonathan Garvin and Tipa Galeai.
?ZA'DARIUS SMITH RELEASED
Smith's massive salary cap number ($27 million) and surgically-repaired back made this move inevitable, but it's still disappointing. The 29-year-old totaled 26 sacks and was named to the All-Pro team in 2019 and 2020. Players of this caliber are very hard to find. What made the former Kentucky star unique was his ability to get pressure either off the edge or up the middle. He was athletic enough to beat tackles and strong enough to overpower centers and guards. Smith became too sack-happy in 2020, and his play versus the run really suffered. That, along with his balky back, is probably why Gutekunst decided to extend and not release Preston Smith, a more versatile but less explosive outside linebacker.


?BILLY TURNER RELEASED
The moves with the Smiths were expected, but this was a bit of a surprise. Dumping Turner saved only $3.36 million, and while every dollar counts for a team as cap-strapped as the Packers, it must be pointed out that aging wide receiver Randall Cobb and his $9.5M cap number are still around. Turner was a slightly above-average starter at right tackle the past two seasons, and that's more than a team can expect from a veteran making $7M a year. Young Yosh Nijman figures to begin next season as the starting right tackle unless the Packers spend a high pick at the position in next month's draft. The massive former undrafted free agent from Virginia Tech should be fine, but he won't provide the same versatility as Turner, who played snaps at both tackle positions and right guard in his three seasons in Green Bay.
[yop_poll id="48″]