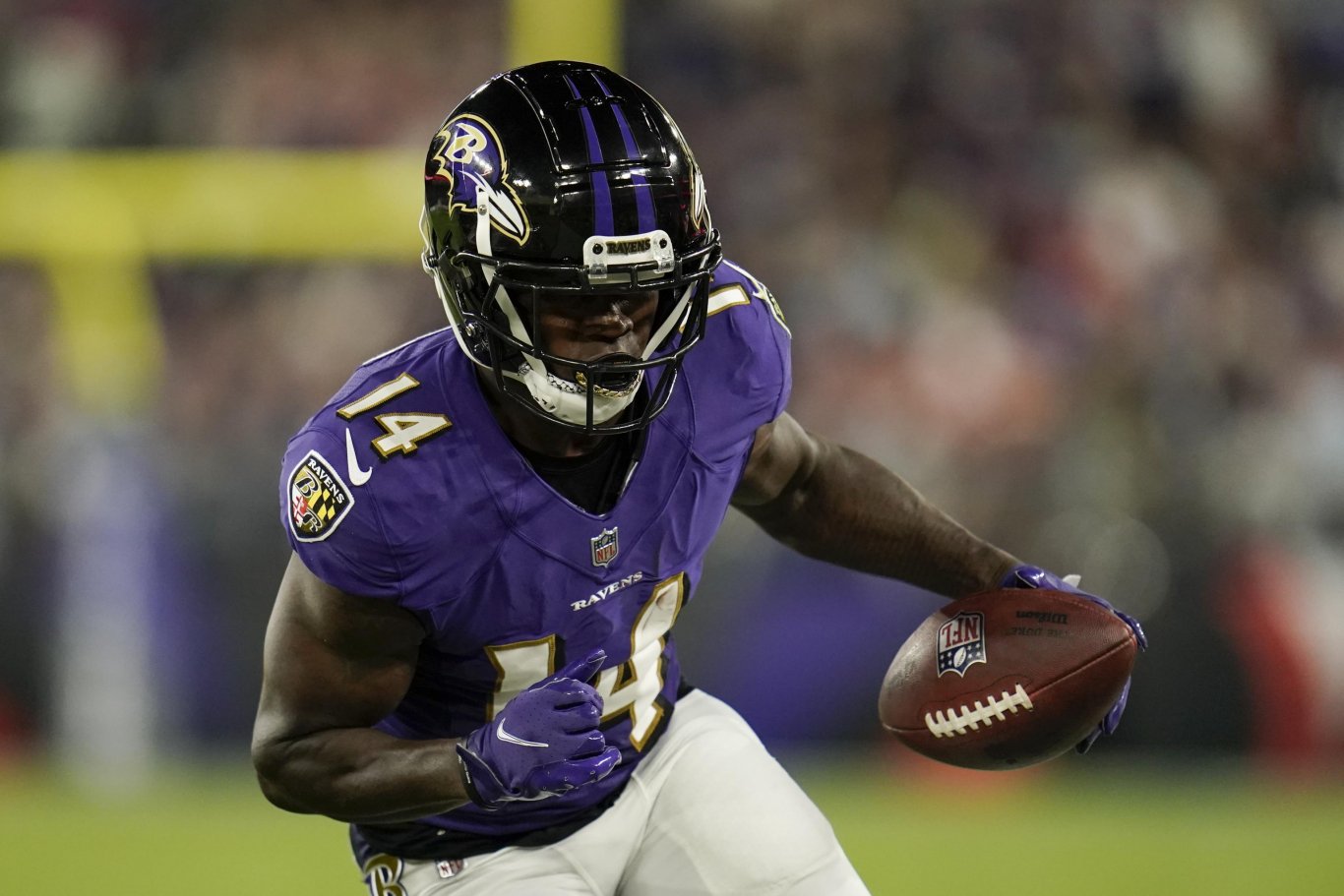 The Green Bay Packers signed free agent Sammy Watkins to a 1-year deal last Thursday. It was inevitable that general manager Brian Gutekunst would add a veteran wide receiver before next week's draft, and the former Clemson star makes sense since he played for head coach Matt LaFleur in Los Angeles and wide receivers coach Jason Vrable in Buffalo.




So what exactly are the Packers getting in the 4th overall pick in the 2014 draft? The following is an in-depth scouting report:
BACKGROUND
Watkins, who turns 29 in June, enjoyed his best season with Buffalo in 2015. He caught 60 passes for 1,047 yards and 9 touchdowns. Since then, he's averaged only 37 receptions, 505 yards, and 3 touchdowns playing for the Rams, Chiefs, and Ravens. Injuries have been a big reason for his modest numbers. He's missed 27 of a possible 87 games. Watkins' 1-year contract with the Packers is worth up to $4 million, which likely means it includes a low base salary and plenty of incentives.
RECEIVING
Watkins was drafted 4th overall because of his big-play potential, and he didn't disappoint early in his career. Blessed with great size (6-1, 212), blazing speed (4.42), and rare acceleration, he averaged over 15 yards a catch in each of his first four seasons. Even the best cornerbacks had to give a big cushion or risk being embarrassed. Watkins caught his share of deep balls, but the majority of his big plays came on shorter passes that turned into long gains after the catch. And while he was never quite as explosive as 3-time All-Pro Tyreek Hill, that's the type of wide receiver he was in 2014 and 2015.
Seven years later, Watkins still runs pretty well, but he's not nearly as dangerous as he was earlier in his career. Only two of his 27 receptions in 2021 were for more than 30 yards. That's because after eight seasons and numerous soft tissue injuries, he lacks the elite speed and acceleration needed to threaten the field vertically and pull away from defenders. Thus, Ravens quarterbacks rarely attempted deep passes to Watkins, and when they did, the results were predictable.
In the top video, Kansas City's Chavarius Ward blankets Watkins (#14) from the line of scrimmage into the end zone. In the middle video, Cleveland rookie Greg Newsome III runs stride for stride with Watson for nearly 30 yards. To be fair, at least Ward and Newsome are solid starters. The above video is much more troubling. Watkins is unable to create any separation down the field against Detroit backup safety Bobby Price, who was forced to play cornerback due to a string of injuries.
What Watkins does best at this point in his career is work the middle of the field. His rep still affords him a sizeable cushion against most corners, which allows him to get free on slants and curls. He usually does a nice job of breaking off his routes cleanly and with little wasted motion. Last season, 60% of his catches came within nine yards of the line of scrimmage. And once the ball is in Watkins' hands, he's still athletic enough to turn five yards into 15  in the blink of an eye.
In the top video, Watkins catches a 4-yard pass and picks up an additional 25 yards. The Las Vegas linebacker had no chance of making the tackle at the 35 even though he was in excellent position. In the middle video, Watkins takes advantage of a big cushion and easily beats Denver's All-Rookie corner Patrick Surtain. In the above video, Watkins picks up a first down by once again getting open against Surtain. This type of savvy also comes in handy in the red zone.
In the above video, Watkins scores a touchdown with 12 seconds left in the game to pull the Ravens to within one point of Pittsburgh. There's nothing fancy about this play, but it's always nice to have a receiver who knows how to operate in tight spaces.
Watkins is more than adequate as a route runner, but he's not as precise as Donald Driver, Greg Jennings, Jordy Nelson, Randall Cobb, and Davante Adams. That's part of the reason his career catch percentage is a mediocre 59%. Perhaps this part of his game will improve now that he's in Green Bay. If not, it'll be interesting to see how quarterback Aaron Rodgers, who demands perfections, reacts when Watkins drifts just a bit or rounds off his break with an extra step or two.
Watkins dropped four passes last season – the most since 2014 – but his hands had never been much of an issue in the past. In fact, he was using those hands to make Odell Beckham-type circus catches while OBJ was still wearing an LSU jersey.
INTANGIBLES
Watkins has always been good in the clutch, even lately when his numbers have been rather pedestrian. Last season, despite catching only 27 passes, he helped win a couple of games (Detroit and Chicago) with huge plays in the final minute.
Besides his knack for coming up big in the clutch and his familiarity with LaFleur and the style of offense the Packers run, another thing that had to make Watkins appealing is his willingness to block. At 210 pounds, he does more than just get in the way. This part of his game is better than any of the other free agent receivers Gutekunst had to choose from.
In the above video, Watkins destroys Miami corner Justin Coleman. This helps pave the way for a 22-yard run. While Watson may not be quite as good a blocker as Allen Lazard, he'll be a big upgrade from Adams and Marquez Valdes-Scantling.
FINAL VERDICT
Watkins still possesses the talent to be a solid No. 3 receiver, but players who can't stay healthy in their mid-20s rarely stay healthy as they approach 30, so expect Watkins' 2022 season to be similar to Cobb's 2021 season. He'll flash from time to time before breaking down physically at some point.
The big-play replacement for Valdes-Scantling still isn't on the roster, but this signing can't hurt. The Packers needed to add a veteran outside receiver, and Watkins was probably more budget-friendly than Will Fuller, whose recent tape is better.
The signing of Watkins should in no way impact the rest of the offseason. Gutekunst needs to keep looking for veteran help at wide receiver. If the Packers go into Week 1 with Watkins, Cobb, Lazard, Amari Rodgers, and a couple of rookies at the position, even a four-time MVP and future first-ballot Hall of Fame quarterback would have his work cut out for him.