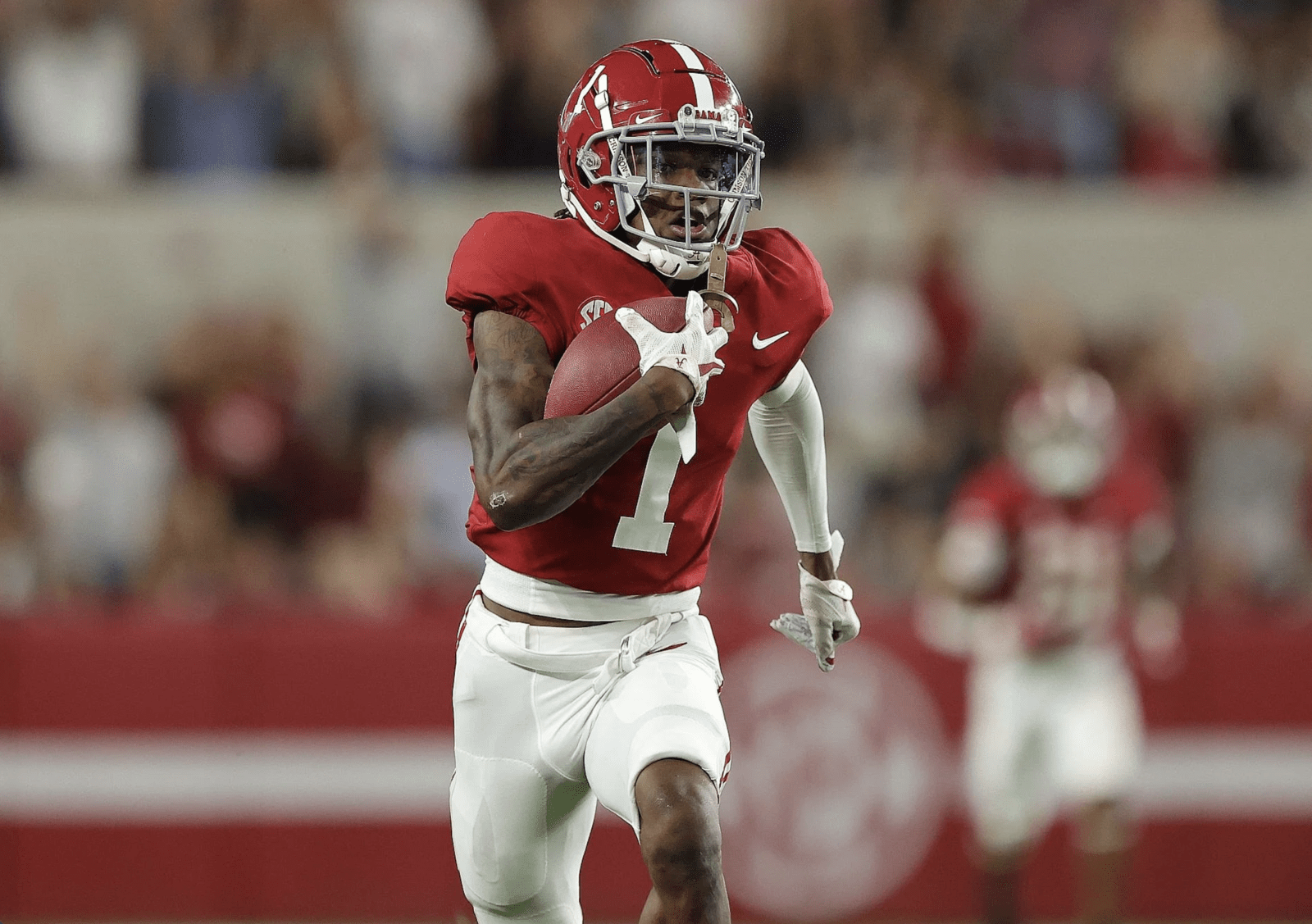 General manager Brian Gutekunst loves to trade up in the draft for the player he wants, and while it hasn't always worked out in the past (i.e., inside linebacker Oren Burks, safety Darnell Savage, quarterback Jordan Love, and wide receiver Amari Rodgers), he shouldn't be afraid to try again. In fact, armed with four picks in the top 59 and a clear drop-off in talent at about 16, he should absolutely use the assets received in the Davante Adams deal to move up in round 1.




Considering Gutekunst's past aggressiveness and the fact that some scouts believe there are less than 20 true first-round picks in this year's draft, it would be a surprise to see him sit at 22 – especially if getting a wide receiver is his top priority. With the big event now just eight days away, it's evident that Ohio State's Garrett Wilson and Chris Olave, Alabama's Jameson Williams, and USC's Drake London have separated themselves from the pack, although the latter is a wild card. Because London hasn't run a 40, there's a chance he could go in the top 10 or be in for a much longer wait next Thursday. Either way, he doesn't seem like a good fit for the Packers, who need an outside receiver with big-time speed.
While the recent signing of veteran Sammy Watkins improves the depth at wide receiver, the Packers still don't have a No. 1, and it's debatable whether they even have a low-end No. 2. Barring a trade, that player will have to come via the draft. Could Gutekunst sit at 22 and hope somebody like Treylon Burks, George Pickens, or Jahan Dotson becomes that receiver? He could, but that would be risky. While Burks and Pickens have the physical skills to be a No. 1, both players are awfully raw and will need time to develop. A team with a soon-to-be 39-year-old quarterback shouldn't be drafting for the future in round 1. Dotson figures to be productive right away, but his ceiling projects more as a No. 2 at the next level.
So if Gutekunst wants to find a future No. 1 wide receiver who could also be a major contributor in 2022, his options would seem to be Wilson, Olave, or, if team doctors feel really good about his recovery from ACL surgery in January, Williams.
With so many teams expected to be interested in wide receivers, it's hard to imagine Wilson, Olave, or Williams being around at 22. Philadelphia and New Orleans select four times between 15 and 19, and both teams are in the market for pass catchers. So if either Wilson, Olave, or Williams is still available when Baltimore is on the clock at 14, Gutekunst would be wise to pounce. Moving up eight spots from 22 would cost a second-round pick (#59), and while that's a high price to pay, it shouldn't be a hindrance, especially in a draft where the Packers have five selections on Thursday and Friday.
Olave is the most NFL-ready of the top receivers, and he's the one who makes the most sense for the Packers. He's also the most likely to still be available in the middle of the first round. It's hard to imagine Wilson getting past Atlanta at 8 or the Jets at 10, and Williams seems to be flying up boards in recent days. That's because his recovery is reportedly ahead of schedule and because most of the teams picking in the top half of round 1 have the luxury of being extremely patient.
Even if all three wide receivers are gone by 14, trading up still makes sense. Gutekunst could grab an offensive tackle (Missouri's Charles Cross or Northern Iowa's Trevor Penning), an edge rusher (Florida State's Jermaine Johnson or Purdue's George Karlaftis), or even a unicorn safety (Notre Dame's Kyle Hamilton). Whether Georgia defensive lineman Jordan Davis would be an option is debatable. While he's undeniably a unique talent, he's also best-suited to play nose tackle in the NFL, and the Packers already have a Pro Bowler at that position in Kenny Clark. Moving either player to end would be a bit risky. The team tried that with 2009 No. 1 pick B.J. Raji, and he went from a star to just a guy very quickly.
Many people believe it's best to either stay put in round 1 or trade down and accumulate more picks, but this isn't the year for the Packers to play it safe. They've invested $50 million in a quarterback who hasn't committed to sticking around past the upcoming season, and they have four of the first 59 selections. If Gutekunst was willing to trade up in the first round in 2018, 2019, and 2020, there's absolutely no reason why he shouldn't be willing to do the same thing in 2022.