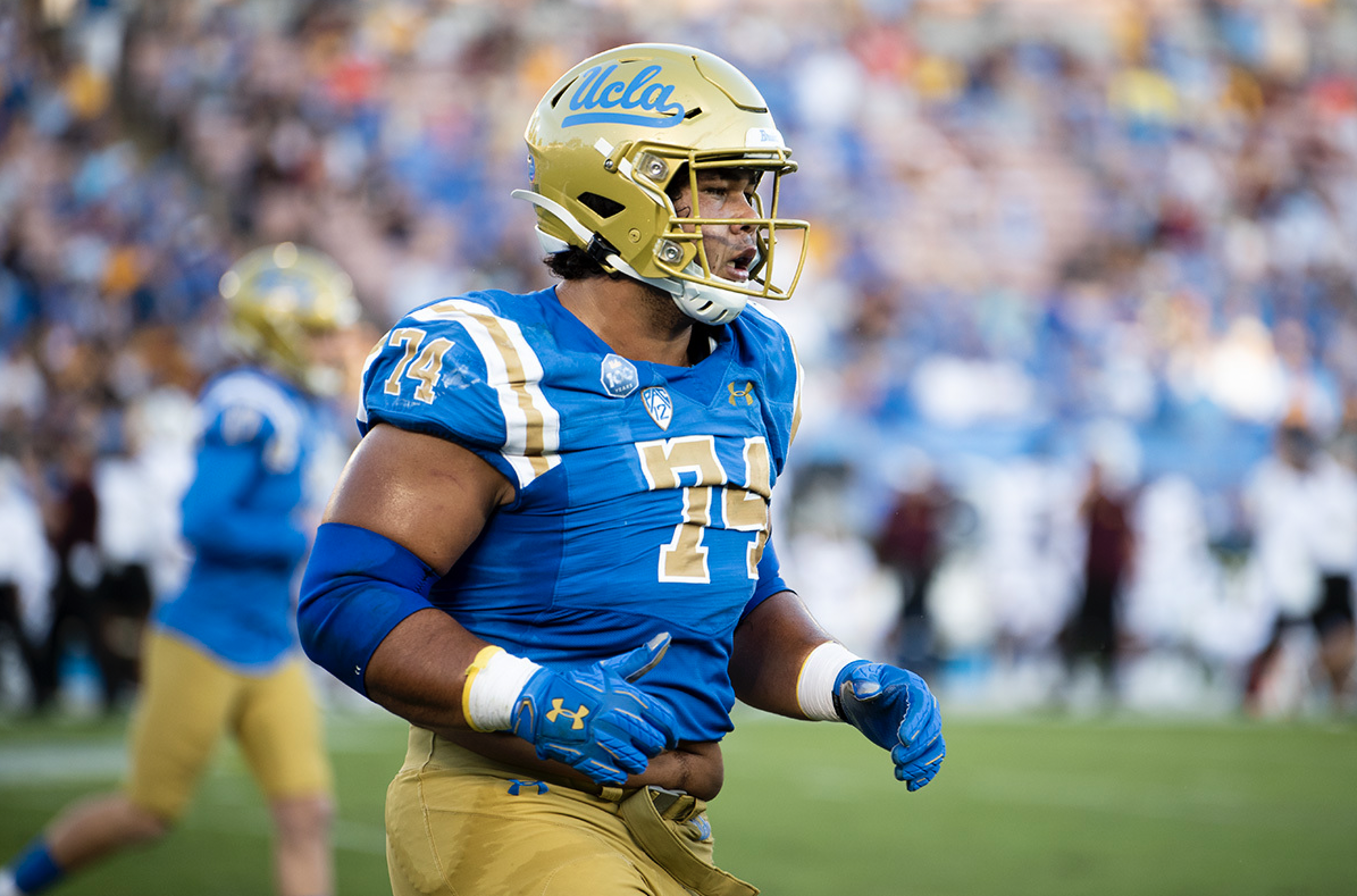 Here are 10 things worth knowing after Days 2 and 3 of the 2022 National Football League draft:
1) After taking Christian Watson on Friday night, it wasn't surprising to see the Packers draft another wide receiver early on Saturday. The surprise was the choice of Romeo Doubs. While the former Nevada star put up prolific numbers in his final two seasons and possesses the kind of size (6-2 1/4, 202) that general manager Brian Gutekunst covets at the position, like Watson, he's a small school receiver who'll probably need time to get his feet under him at the next level. Patience is never a bad thing with any young player, but is it a virtue a team with a soon-to-be 39-year-old quarterback can really afford?
2) Six spots on the 53-man roster appear set with Watson, Doubs, Allen Lazard, Randall Cobb, Sammy Watkins, and Amari Rodgers. That leaves room for no more than one addition between now and the start of the regular season. And there has to be one more addition. There's no way Gutekunst can be satisfied with a group that includes the limited Lazard, two injury-prone veterans (Cobb and Watkins), a disappointing second-year player (Rodgers), and a pair of rookies who mostly played against future bouncers, car salesmen, and construction workers in college (Watson and Doubs).




3) As of today, the Packers have one of the least expensive collections of receivers in the league. The combined cap number is under $13 million, and it would be $4 million lower if quarterback Aaron Rodgers didn't force Gutekunst to trade for Cobb last summer. And while the old saying, "you get what you pay for" might wind up being true, it's also true that trading Davante Adams allowed the Packers to add free agents Watkins, defensive lineman Jarran Reed, and punter Pat O'Donnell and re-sign inside linebacker De'Vondre Campbell, corner Rasul Douglas, and tight end Robert Tonyan.
4) The Packers didn't draft a running back, but they did sign Tyler Goodson on Saturday night. The highly-productive former Iowa star has a legitimate chance to make the 53-man roster, especially if Kylin Hill begins the season on the PUP list. Goodson is a shifty runner who's dangerous in the open field. He's also extremely comfortable catching the ball – either out of the backfield or split out wide. He's unquestionably the most intriguing of the 13 undrafted free agents.
5) The Packers needed to replace Billy Turner and Lucas Patrick on the offensive line, and they did with UCLA's Sean Rhyan and Wake Forest's Zach Tom. Both players lined up at tackle last season, and while inside is where they project at the next level, they are certainly athletic enough to move back outside if needed. In fact, it wouldn't surprise me to see Rhyan open next season at right tackle if Yosh Nijman falters during training camp. Including seventh-round pick Rasheed Walker from Penn State, Gutekunst has now added a whopping nine O-linemen to the roster in the past three drafts.
6) Speaking of Tom, aside from first-round picks Quay Walker and Devonte Wyatt, his college tape might be the most impressive of all the players selected by the Packers the past three days. You don't see many offensive linemen move from center to left tackle midway through their careers, and you see even fewer who are more than adequate at both spots. And while I certainly don't want to compare Tom to Pro Bowler Elgton Jenkins because he's not as talented and didn't play as well in college, there are certainly enough similarities to make you feel extremely good about this Day 3 pick.
7) I had never watched Kingsley Enagbare before last night, and two things came to mind right away. The first was how unlikely it is for a team to draft two players named Kingsley in the fifth round in the past three years. The other was how much he reminded me of Jonathan Garvin. And that's not a bad thing. I'm still not sure if there's a legitimate No. 3 edge rusher on the roster, but that's not as big of a worry since Quay Walker has the skill set to take snaps outside if needed. Along with Tipa Galeai and Randy Ramsey, there might be enough talent on hand to get by without adding a veteran.
8) Not using any of their 11 picks on a cornerback was a bit surprising. This suggests the Packers believe Shemar Jean-Charles is better than he showed last summer, and Keisean Nixon is more than just a special teams player. Also in the mix for a backup spot will be Kabion Ento, who keeps flashing in training camp and keeps getting hurt. I still wonder if Kevin King could return on a very modest 1-year deal. He showed enough last season to justify being kept around as the No. 4 corner.
9) It appears as if Gutekunst did some really good work in the seventh round. He avoided silly picks like Hunter Bradley and Kendall Donnerson, and instead added talented players from power conferences. The NFL won't be too big for Rasheed Walker, safety/linebacker Tariq Carpenter (Georgia Tech), defensive lineman Jonathan Ford (Miami), and wide receiver Samori Toure (Nebraska), and that should give each one of them a fighting chance to stick around after final cuts.
10) Gutekunst didn't select a quarterback for the second year in a row or even sign one of the better undrafted free agents. This is pure speculation, but maybe it's because he doesn't want to risk another young QB outperforming former No. 1 pick Jordan Love during training camp. Tim Boyle did just that a couple of years ago, and it had to be a little embarrassing. There's absolutely no chance of that happening again with journeymen Kurt Benkert and Danny Etling.
[yop_poll id="55″]