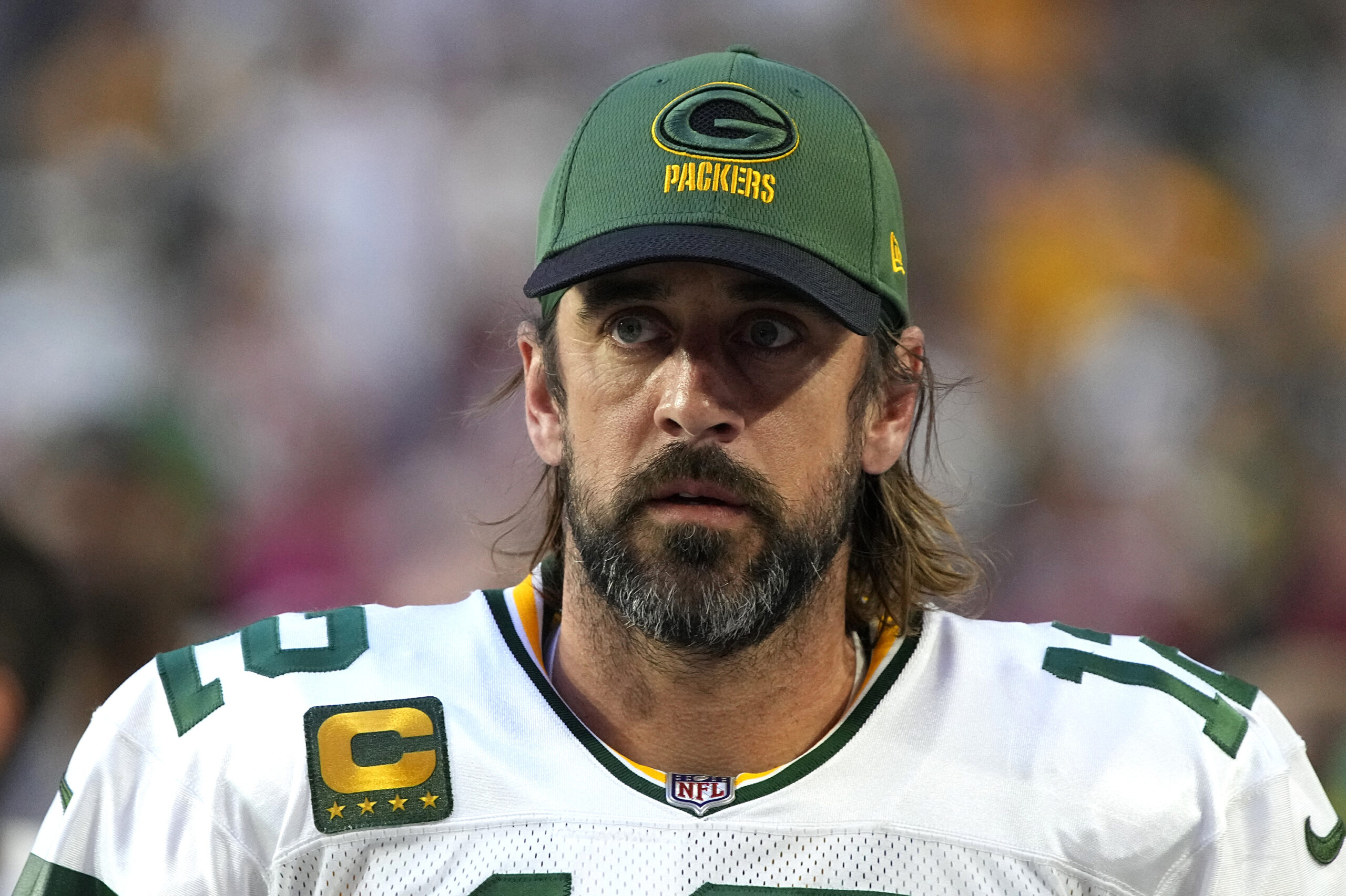 The Green Bay Packers began Organized Team Activities on Monday, and even though OTAs are 100% voluntary, 80 of 88 players showed up. Granted, it took sizeable bonuses to get some of them to make the trip to Wisconsin in late May, but they were there. One of the few no-shows, as expected, was Aaron Rodgers. Get ready for teammates, coaches, and the media to let everybody know that his absence is no big deal, and while they may be correct, it's very disappointing nonetheless.




The Packers played their last game on Jan. 22, 2022, and training camp figures to begin on July 27, 2022. That gives the players 177 days to do as they please. That Rodgers can't spare three days to show up for voluntary OTAs is inexcusable. Does he need to be there? Of course not. He could probably show up a week before the season opener and throw three touchdowns against Minnesota. But that's not the point. The point is, he should be there. It's part of his job – voluntary or not.
While I didn't expect Rodgers to show up for this week's voluntary OTAs, considering the drastic turnover at the wide receiver position since the end of last season, a (very) small part of me thought he might make a surprise appearance. Perhaps a quarterback being paid $150 million for the next three years might want to get to know and start building a rapport with draft picks Christian Watson, Romeo Doubs, and Samori Toure as soon as possible. Unfortunately, he did not.
Rodgers is expected to attend the mandatory minicamp in June (he'll be paid a modest bonus for his troubles). Will spending only three days around his new receivers before the start of training camp have a negative effect on the early part of the season? That's difficult to say, but it sure as heck won't help. So why even take the chance? Is being around teammates and coaches such an ordeal? Is his life so darn busy that 168 days aren't enough to do whatever he wants to do?
As far as Rodgers' absence actually being a positive because it'll give Jordan Love more opportunities to lead the No. 1 offense – an argument you're sure to hear in the coming weeks from coaches, teammates, and the media – well, that's a pile of garbage. Love could still take the majority of snaps even with Rodgers in attendance. Nobody would expect a 17-year vet to throw hundreds of passes in May. But wouldn't it be nice to have a 17-year vet around to talk to his new receivers?
Rodgers could watch the rookies run their routes and then offer tips and constructive criticism. Sure, head coach Matt LaFleur, offensive coordinator Adam Stenavich, and receivers coach Jason Vrable can do that as well, but they aren't the person who'll actually be throwing the ball come Week 1. For a quarterback as demanding on young wide receivers as Rodgers has been throughout the years, you'd think he'd want to be around as much as possible in these very formative days.
Patrick Mahomes (Chiefs), Tom Brady (Buccaneers), and Matthew Stafford (Rams) – the last three QBs to win the Super Bowl – all showed up for their team's voluntary workouts this month. Mahomes even got his receivers together prior to OTAs.
"We want to build those relationships," explained Mahomes, the two-time All-Pro and 2018 league MVP. "I think that's what made us so great over these last few years. I wanted to get everybody together so they get to meet each other, they learn how each other kind of acts with each other and how to build those friendships, and I wanted to really focus on the details."
I'm sure Brady and Stafford feel the same. Since 2011, Rodgers has won nearly as many MVPs (4) as playoff games (7). That's not a compliment. He's been a terrific regular season quarterback and a prolific stat compiler, but in a sport that's all about winning the Super Bowl, he's fallen short time after time. Like Mahomes, Brady, and Stafford, you'd think Rodgers would be willing to do just about anything to secure the ultimate prize. In this case, just about anything means showing up for voluntary workouts. But that wasn't the case last spring, and it apparently won't be the case this spring.
None of this is to suggest Rodgers is lazy or doesn't care. You don't get to be one of the greatest players in NFL history by not working hard in the offseason and having a burning desire to succeed. But doing the little things still matters, and taking nine days out of a six-month offseason to spend time around teammates and coaches is the littlest of little things.
[yop_poll id="58″]