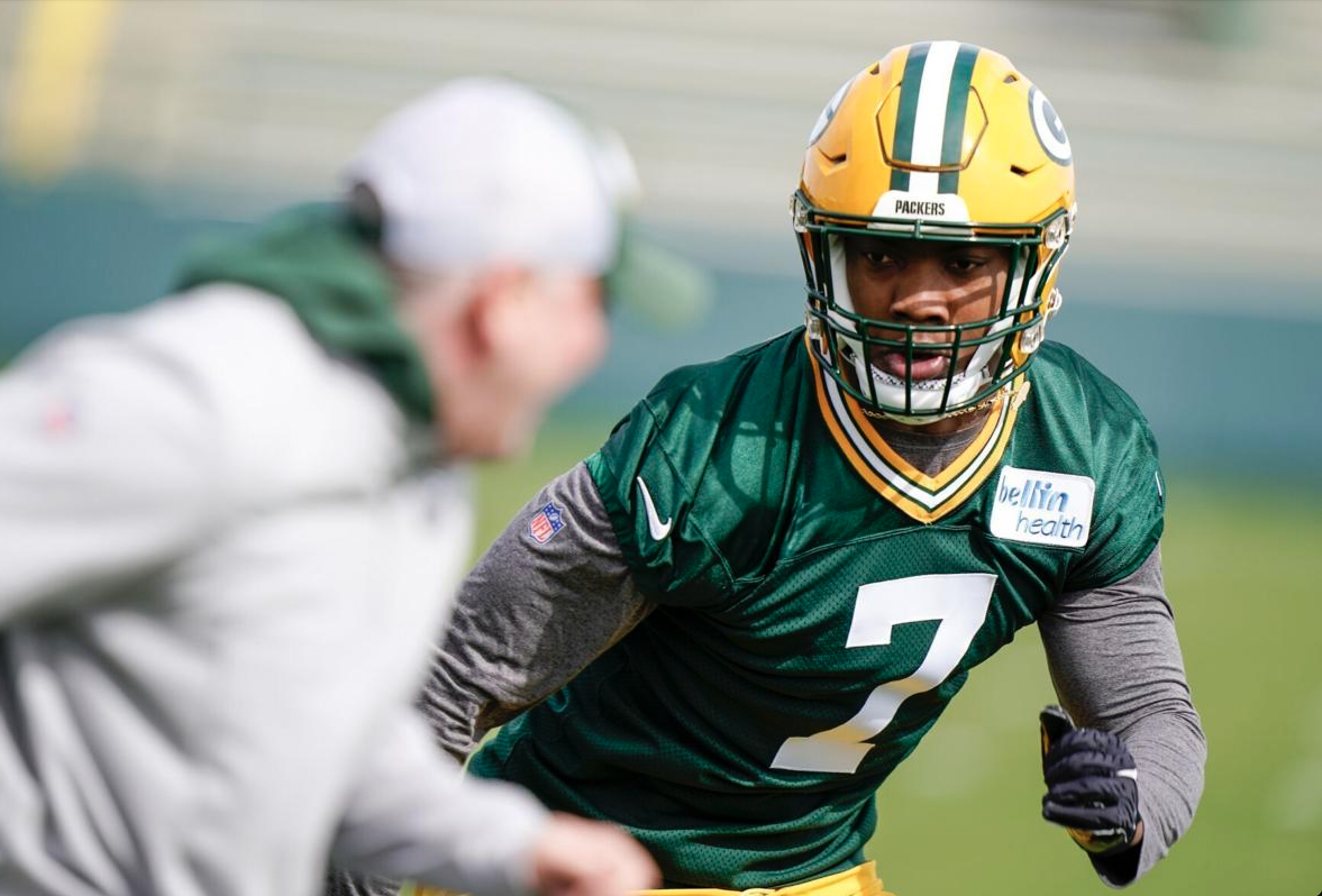 The Packers signed both of their No. 1 picks on May 6. That's a far cry from the days – not too long ago – when the biggest story in late July was whether a team's top pick would report to training camp on time. The National Football League doesn't always do things to improve the game, but getting the players to agree to a rookie wage scale in 2011 was a huge positive. Anyway, here are a few other Packers-related thoughts that went through my mind in recent days:




1) No person would ever swap 10 cents for five cents in real life, but that's exactly what the Packers plan to do on the football field next season. By drafting Quay Walker in the first round, defensive coordinator Joe Barry should be able to play nickel (five defensive backs) much more often. In 2021, Green Bay played dime (six defensive backs) on 75 percent of passing downs. The three teams who used nickel the most last season were the Bills (90.3%), Cowboys (79.3%), and Colts (78.9%). Their defenses also ranked 3rd, 9th, and 10th in scoring. But in order to play nickel in passing situations,  a team needs a pair of linebackers who are good in coverage. Buffalo has Matt Milano and Tremaine Edmunds, Dallas has Micah Parsons and Leighton Vander Esch, and Indy has Darius Leonard and Bobby Okereke. If Walker is the real deal, he and All-Pro De'Vondre Campbell could give the Packers one of the best pairs of cover linebackers in the league.
2) At 6-foot-9 and 370 pounds, undrafted right tackle Caleb Jones is without question the biggest player on Green Bay's roster. What's far less certain is whether he'll have a long career in the NFL or be a bouncer at a nightclub in a year or two. Jones was very inconsistent in college, and that's why he went undrafted last month. While his rare size makes him difficult to get around, and he can collapse a line with down blocks and create wide running lanes, as is the case with most offensive linemen over 6-foot 6, he tends to set too tall and is not a natural knee bender. This causes him to be late to redirect and adjust to speed, and unlike fellow behemoth Jordan Mailata (6-8, 365) of the Eagles, Jones lacks ideal recovery quickness. If the former Hoosier shows anything at all in training camp, expect him to spend the season on the practice squad. That's the path Green Bay took with another huge but raw tackle (Yosh Nijman), and it eventually paid off.
Jones (#77) is beaten off the edge by Ohio State's Jaylahn Tuimoloau. As was often the case in college, Jones' hand use and footwork were sloppy.
3) Regardless of what coaches, teammates, and the media say in an attempt to spin Aaron Rodgers' selfish decision to skip voluntary offseason workouts, the reality is that Jordan Love could get 10,000 reps in the upcoming OTAs and minicamps and the impact on his future would be minimal. His weaknesses – making good decisions and throwing accurately under pressure – can only be improved by playing in games. That's why the upcoming preseason will be so important. Due to COVID-19 and a shoulder injury, Love has played in only two exhibition games since being drafted in 2020. Will it hurt the former Utah State star to spend the majority of the next few weeks guiding the starting offense? Of course not, but attempting passes against a familiar defense that's forbidden to hit the QB is a far cry from reality. And while August football is not the same as September football, it's a lot closer than anything that happens in May and June.