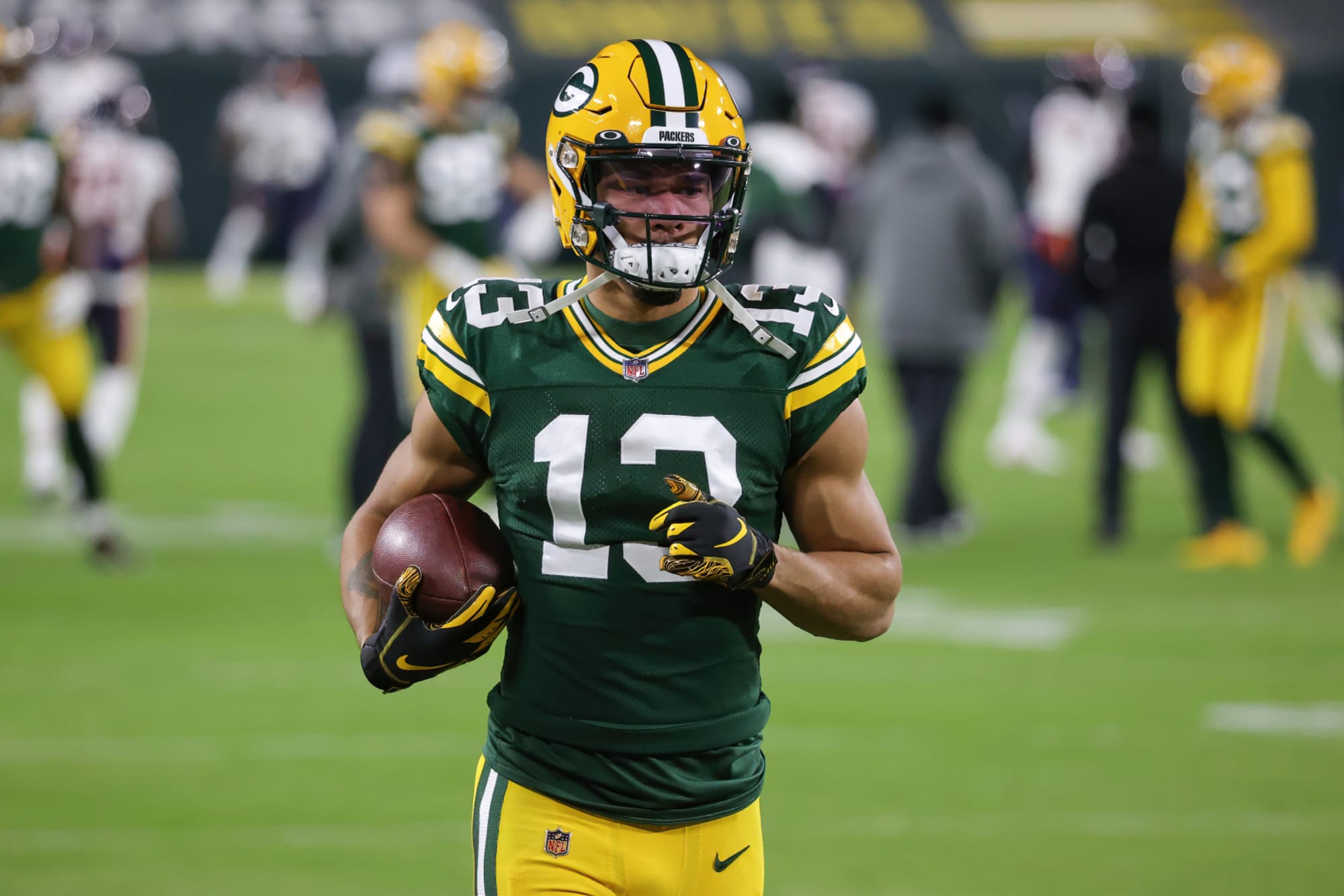 General manager Brian Gutekunst placed a second-round tender worth $3.986 million on restricted free agent Allen Lazard on Mar. 15, and while the veteran wide receiver still hasn't signed the tender, the status quo won't last for much longer. If Lazard doesn't put pen to paper by June 15, Green Bay can cut his salary to 935K, which is 110% of his salary in 2021.
There's been no word as to why Lazard hasn't signed the tender, although it's safe to assume he'd prefer a long-term deal. And you can't blame the player or his agent for flexing their muscles. With All-Pro Davante Adams and Marquez Valdes-Scantling no longer around, Lazard is the team's No. 1 wide receiver. That might be difficult to believe, but it's true.




Since Matt LaFleur really appreciates Lazard's reliability and toughness, there's a good chance Gutekunst is amenable to keeping the 26-year-old around for multiple seasons. But agreeing to an extension could be tricky. On the one hand, Lazard is the presumptive No. 1 receiver. He also watched Valdes-Scantling sign a deal worth over $10 million per year. On the other hand, Lazard has never caught more than 40 passes in a season despite being no lower than third on the depth chart since 2019. The former Iowa State star is averaging only 2.6 catches and 35.2 yards per game during that time.
While it makes sense for Lazard to want the Packers to show him the money right now, it also makes sense for Gutekunst to do absolutely nothing. It's difficult to imagine Lazard not signing the tender by June 15 and risking a $3 million pay cut. It's also difficult to justify paying Lazard more than $3.986 million when you consider that five-time Pro Bowler Jarvis Landry recently signed a contract with the Saints that will guarantee him a base salary of $3 million in 2022.
Doing nothing makes the most sense for the Packers, but this strategy has a potential downside. If Lazard puts up big numbers in an offense that should feature him a lot more than in the past three seasons, his price tag figures to be significantly higher nine months from now. But that's a risk Gutekunst should be willing to take, especially if he truly believes in second-round pick Christian Watson and the other young wide receivers he's drafted the past couple of years.
Is it possible that an extension can be hammered out in the next 15 days? Sure, but that seems unlikely. Lazard is probably looking for at least $8 million a year, and it's difficult to imagine Gutekunst willing to meet that price. You'd think the team is placing his worth closer to $5 million or $6 million. And with the Packers holding all the leverage for now, it seems as if Lazard will either have to take less than he wants or simply sign the tender and prove his value on the field.
[yop_poll id="59″]