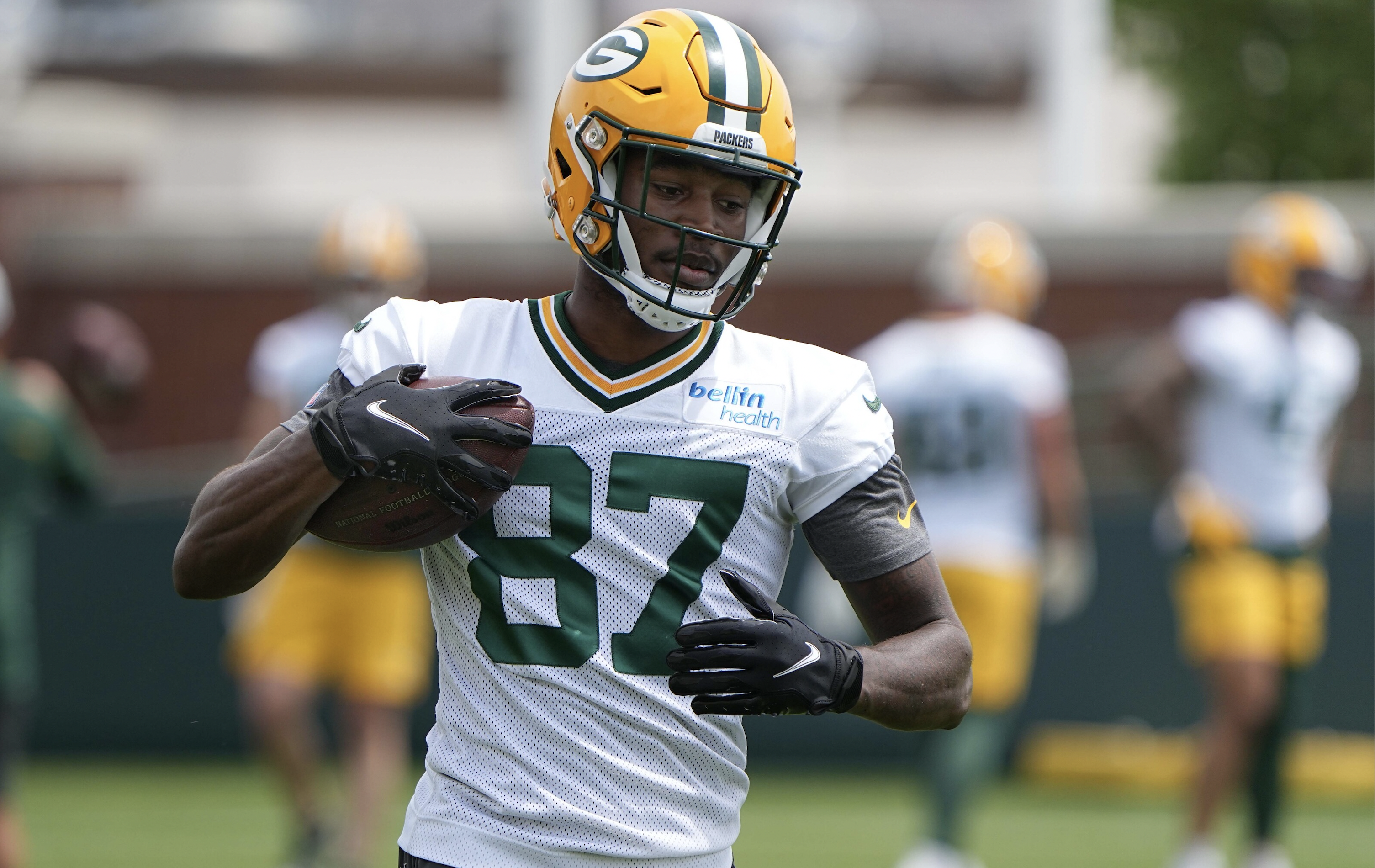 The way people are gushing over Romeo Doubs makes me nostalgic for the 80s. That was the decade I drank my first beer, bought my first car, and held my first real job. What does this have to do with a rookie wide receiver? Let me explain.




In my early 20s, I covered Eagles' training camp in August of 1988 for a television station in Philadelphia, and while I don't remember very much from that summer, there's one thing I'll never forget. I was doing a story on a local wide receiver by the name of Martin Booker, who went to Villanova and who was the talk of camp after the first week of practices.

I interviewed an assistant coach about Booker and got the generic responses I expected. He told me how hard the young man was working. He told me how athletic he was and how tough he was for his size. He told me how he'd put himself right in the mix for a roster spot. And then, as I was on my way to interview wide receiver Kenny Jackson, the coach called me back and gave me a piece of advice I've remembered and taken to heart for the past three and a half decades.

The grizzled assistant warned me never to get too excited about an unproven player until at least the third week of training camp. He said that's when the decision-makers start separating the contenders from the pretenders. That's when the intensity gets ratcheted up a notch, and the veterans really get focused. And most importantly, that's when the coaches will ask the youngster to go from making plays against seldom-used backups to making plays against starters.

Sure enough, Booker – who might've been the nicest pro athlete I've ever met – stopped catching passes pretty much the very minute he began running more of his routes against starters Eric Allen and Roynell Young and not backups Eric Everett and Izel Jenkins. That was week 3, and by the end of the next week, the feel-good story of the summer was over.

I get that Doubs is a fourth-round pick from the Mountain West and not an undrafted free agent from the Yankee Conference, but the Two-Week Rule has served me quite well over the years. So go ahead and get excited about every nice catch Doubs makes in the coming days. That's what being a fan is all about. Just don't get too excited – at least not yet.

One more thing – if you don't believe me about the Two-Week Rule, just listen to what coach Matt LaFleur said last summer:


NOTE: This is the sixth straight year I've posted this story. The previous players mentioned were Josh Jones, Jake Kumerow, Montravius Adams, Kamal Martin, and Juwann Winfree. This isn't to suggest Doubs will follow in their footsteps; it's just a friendly reminder to take everything that happens early in training camp with a gigantic grain of salt.