Since we had no eyes at practice on Wednesday morning (August 3), here are a handful of extra thoughts from the past week:




1) After six practices, first-round picks Quay Walker and Devonte Wyatt have been OK. While neither has been nearly as impressive as Eric Stokes was last summer, both have looked better than Rashan Gary did three years ago. Walker has flashed occasionally, but fairly or not, playing next to All-Pro De'Vondre Campbell magnifies all of his shortcomings. The 22nd pick in the draft is a little slow reacting at times, especially in coverage. That should be expected this early in training camp, although it's also something I noticed on tape. Wyatt's best moments have come in 1-on-1 drills where his quickness has been a problem for many of the interior offensive linemen. The 28th pick in the draft has been less effective 11-on-11. It's impossible to know how productive the former Georgia stars will be this season, but it's a pretty safe bet to predict they'll be upgrades from Tyler Lancaster, Kinglsey Keke, and Krys Barnes – the players they'll be replacing.
2) Darnell Savage is practicing like a player who wants to avoid being the next Ha Ha Clinton-Dix, but up until now, their careers have been eerily similar.  Both were drafted 21st overall, and both did enough positive things in their first three seasons to get their fifth-year options picked up, but neither played consistently enough to earn an extension. Savage will now look to differentiate himself from Clinton-Dix, who was traded away in November 2018. The former Maryland star is enjoying a very strong camp. He's been using his terrific speed to make plays all over the field. But, of course, it's one thing to excel in practice against your own team, and it's a whole other thing to excel against a complex offense that has prepared all week to confuse you. Still, it's never a negative to look good – even when it doesn't really matter.
3) Sean Rhyan has been better the past few practices, but the rookie right guard is still behind Jake Hanson and Royce Newman on the depth chart. And while the third-round pick's start to training camp has been a bit disappointing, it's hardly been unexpected. It's important to remember that Rhyan never took a snap inside before joining the Packers just over three months ago, and going from left tackle to right guard is a big deal. The massive (6-5, 323) former UCLA star is still thinking way too much, and that's causing his technique to be inconsistent. Rhyan has been oversetting and giving up inside counters, especially in 1-on-1 matchups. At some point, the light will go on, and everything will begin to click. He's simply too physically talented not to be a quality starter eventually. The only real question is when will it happen?
4) Six months after getting hurt while blocking on a kick return, A.J. Dillon is back doing the same thing on the practice field. And while I get the appeal of using a fast and physical 250-pound running back on special teams, the risk feels as unnecessary now as it did against the 49ers last January. Other key players working with special teams at some point during the past few practices included Pro Bowl running back Aaron Jones, whom coach Matt LaFleur said would only return kicks in an emergency, corner Rasul Douglas, and safety Adrian Amos. I guess none of this should come as a big surprise since no coordinator used more starters on special teams than Rich Bisaccia during his time in Oakland and Vegas.
5) It's no surprise that punter Pat O'Donnell hasn't been as impressive as Corey Bojorquez was last fall. The ex-Packer and current Brown has a much bigger leg than his replacement. But GM Brian Gutekunst didn't sign O'Donnell to win August or even September. He signed the longtime Bear to ensure Green Bay has a more reliable holder for field goals and a more consistent punter when the weather turns nasty. And while we'll have to wait a few months to see about the latter, we don't have to wait when it comes to the former. You don't have to be an expert to see that O'Donnell is a much better holder than Bojorquez. He always gets the ball down properly, with just the correct tilt and with the laces away. How consistent is O'Donnell? Well, Mason Crosby will need to find some new excuses for missed field goals this season.
Big thanks to Michael Posh for contributing to this report.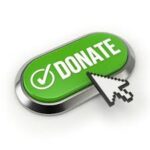 As we head into another exciting football season, it's once again time to ask you to keep Packers Notes going with a donation. It's your generosity that's kept this site online since 2004.