After rewatching Friday night's 20-10 victory over the Saints, here are 10 things worth knowing:
5 QUICK THINGS
1) Jordan Love took a step in the right direction against the Saints. Unlike a week earlier, the former No. 1 pick from Utah State delivered the ball accurately down the field. Aside from missing a gimme to tight end Josiah Deguara in the red zone, Love looked good for the first 25 minutes – albeit against a vanilla defense without most of its top players. Still, seeing the 23-year-old stand tall in the pocket, go through his progressions, and deliver mostly strikes was encouraging. Things predictably deteriorated soon after Romeo Doubs and Juwann Winfree left the game, and rain began to fall. Love didn't have many open receivers from late in the first half until he left the game at the start of the fourth quarter, and when he did, the ball was either slightly off target or dropped.




2) While Zach Tom hasn't faced a big-time defensive end or outside linebacker in the first two preseason games, the rookie from Wake Forest sure looks like another fourth-round steal. He's clearly the best option at right tackle until Elgton Jenkins is ready. Why the coaches continue to start Royce Newman at the position is a mystery. Tom's lack of size and strength could be an issue against starting-caliber players, but he's so athletic, intelligent, and technically sound that it's difficult to imagine him ever being a liability. Against the Saints, he didn't allow any pressures in 20 dropbacks and made a trio of effective blocks that helped spring running back Tyler Goodson for gains of 9, 9, and 15 yards. As for Newman, he looked much more comfortable in 19 snaps at right guard, where he started 16 games last season.
3) Sean Rhyan continued to struggle versus the Saints. While going from left tackle in college to right guard in the NFL isn't easy, it shouldn't be quite this difficult. The former UCLA star's technique is a mess. He's lunging at defenders in the run game and putting his head down in protection. At this point, it's surprising the coaches haven't at least given Rhyan some reps outside to boost his confidence and make him a viable option should injuries hit the O-line during the season. Right now, I don't see how he could play guard in a real game. The 21-year-old couldn't block Malcolm Roach last night. It's scary to think of him lining up against Vita Vea. It looks as if Rhyan will join the list of recent third-round picks who've contributed nothing as rookies (Oren Burks, Jace Sternberger, Josiah Deguara, and Amari Rodgers).
4) Kingsley Enagbare, who was the talk of training camp the past 10 days, hit a bit of a wall last night, and the wall was named Trevor Penning. The Saints' No. 1 pick got the better of his fellow rookie. This is yet another example of why it's silly to get too excited about anything that happens in August. Enagbare's spin move didn't fool Penning, who used his size and quick feet to  – for the most part – keep the outside linebacker away from the quarterback. Not surprisingly, things got better for Enagbare after Penning left the game. This isn't to suggest there's no reason for optimism. The former South Carolina star has legitimate talent and could well become a very good player in the NFL. He's just not there yet. Veteran Jonathan Garvin is still the best option should Rashan Gary or Preston Smith be forced to miss a game.
5) Ramiz Ahmed had an impressive debut. The first-year pro, who signed earlier in the week, drilled a pair of field goals, including a 45-yarder with room to spare. He also sent all of his kickoffs to at least the goal line. That was the good news on special teams. The bad news was poor coverage, penalties, and an inability to count to 11 that brought back memories of last season and Maurice Drayton. It's silly to blame the absence of one player for all the problems, but there's no question the Packers missed veteran Dallin Leavitt, who's out with a shoulder injury. Last night was a needed reminder that special teams won't go from bad to good instantly. The Packers have to hope things will slowly but surely get better throughout the season. It's safe to assume Rich Bisaccia won't be a happy camper at practice this week.




5 QUICKER THINGS
1) Don't think the 4-yard touchdown by Romeo Doubs in the second quarter wasn't really impressive just because he made it look easy. The fourth-round pick from Nevada effortlessly hauled in a ball thrown extremely hard from a short distance. Doubs will make mistakes, and he'll probably elicit numerous eye rolls from 18-year veteran Aaron Rodgers, but he needs to be on the field for a decent number of snaps each and every week. With fellow rookie Christian Watson still a giant question mark, Doubs will go into the regular season as arguably the most dangerous of Green Bay's wide receivers.
2) It's fun watching top pick Quay Walker chase down a back who turns the corner or close like a missile on a receiver who catches a short pass in the middle of the field. Watching him deal with runs between the guards is not nearly as enjoyable. The former Georgia star is making too many tackles six or seven yards past the line of scrimmage. Walker needs to do a better job of fighting through traffic – something he rarely had to do in college. Right now, Krys Barnes and Isaiah McDuffie are probably stronger options on early downs, but it's understandable why defensive coordinator Joe Barry figures to stick with Walker. He's the more talented player, and the hope is he'll be better in December than September.
3) Were five teams wrong about Chris Slayton, or is he simply taking advantage of inferior offensive linemen? That's a question that won't be answered this summer, and it's what makes picking the bottom of the roster so tricky. Based purely on practice and two preseason games, Slayton deserves to be above Jack Heflin on the depth chart. He's a much better athlete, and he's been more disruptive. But Heflin held his own in limited snaps last season, while Slayton really struggled with Atlanta. This will be a very tough decision if Gutekunst chooses to keep a sixth defensive lineman on the 53.
4) Shemar Jean-Charles was one of my favorite picks in the 2021 draft, but after last summer, I had serious doubts about the former App State star heading into camp. He couldn't cover or tackle anybody as a rookie. Fortunately, this year has been much better. Jean-Charles looks a lot more like the player I saw on tape. Last night, he worked mainly from the slot and did a nice job on Marquez Callaway, who caught 46 passes for 698 yards and 6 touchdowns in 2021. Aside from All-Pro Jaire Alexander, no other cornerback on the Packers roster is as fluid as Jean-Charles into and out of breaks.
5) Depth at safety took another hit when Vernon Scott left the game with a shoulder injury. That leaves Shawn Davis as the only healthy veteran at the position and opens the door for Micah Abernathy, signed nine days ago after spending the spring in the USFL. The former undrafted free agent made a pair of impact plays against the Saints, including an athletic interception. Abernathy figures to see plenty of action in practice next week and in the preseason finale, so he'll have a chance to prove last night wasn't a fluke or that he simply benefitted from going against a third-string quarterback.
If you want to bet responsibly, Packers Notes has partnered with BetUS. Hit the link to get a special offer –> CLICK HERE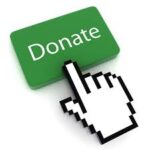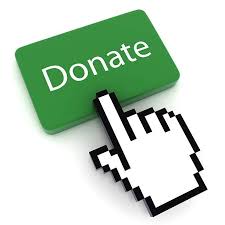 If you enjoyed this post and want to see similar content during the season, please make a donation before the end of the month. It's your generosity that's kept this site online since 2006.