The big questions between now and the opener are whether David Bakhtiari and Elgton Jenkins will start against the Vikings. Multiple factors will go into those decisions; one might be the hard surface inside U.S. Bank Stadium. Jenkins tore his ACL on that turf last fall, and it's fair to wonder whether that's the best place to return for star players coming off serious knee injuries. Anyway, here are a few more thoughts that ran through my mind in recent days:




1) The Packers opened last season with Kingsley Keke in the starting lineup and Tyler Lancaster as the top backup on the defensive line. The former is currently out of the league, and the latter is battling for a job in Vegas. Meanwhile, in Green Bay, first-round pick Devonte Wyatt will have a hard time getting on the field in Week 1. That's an example of how much the talent has improved at this position in just 12 months. With proven veterans Kenny Clark, Jarran Reed, Dean Lowry, and talented youngsters Wyatt and T.J. Slaton, general manager Brian Gutekunst will almost certainly have to release a player (Jack Heflin or Chris Slayton) who's performed about as well this summer as Kingsley and Lancaster did a year ago. That's called progress, and it's one of the reasons the 2022 defense has a chance to be very good.
2) Cole Van Lanen looks much more comfortable in his second camp. As a rookie, the former Badger was thinking way too much, and it caused him to play slowly and passively. That hasn't been the case this summer. The Green Bay native hasn't allowed a pressure in the first two preseason games. His run blocking hasn't been as impressive, especially at guard, but that shouldn't be a surprise considering how new he is to the position. It's certainly nice to see Van Lanen looking a lot more like the player who held his own against the elite pass rushers in the Big 10. The 24-year-old has taken snaps at every position except center, and that versatility should give him a fighting chance to make the final roster.
3) Matt LaFleur remained noncommittal on Monday when asked whether he'll use his starters in the final exhibition game against the Chiefs. Let's hope he was just being coy with the local media. Putting veteran starters in jeopardy so they can play a few series two and a half weeks before the season opener in Minnesota would make absolutely no sense. Fortunately, quarterback/assistant coach/assistant general manager Aaron Rodgers will most likely make that decision, and it's difficult to imagine the back-to-back MVP wanting to suit up in a meaningless game that will feature dozens of desperate young players doing all they can to survive final cuts, which will take place five days later. As with every team in the league, health will ultimately determine the fate of the 2022 Packers, and there's no reason to tempt it in late August.
If you want to bet responsibly, Packers Notes has partnered with BetUS. Hit the link to get a special offer –> CLICK HERE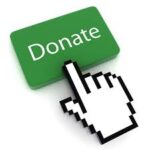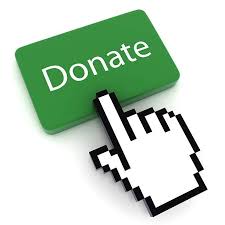 If you enjoyed this post and want to see similar content during the season, please make a donation before the end of the month. It's your generosity that's kept this site online since 2006.