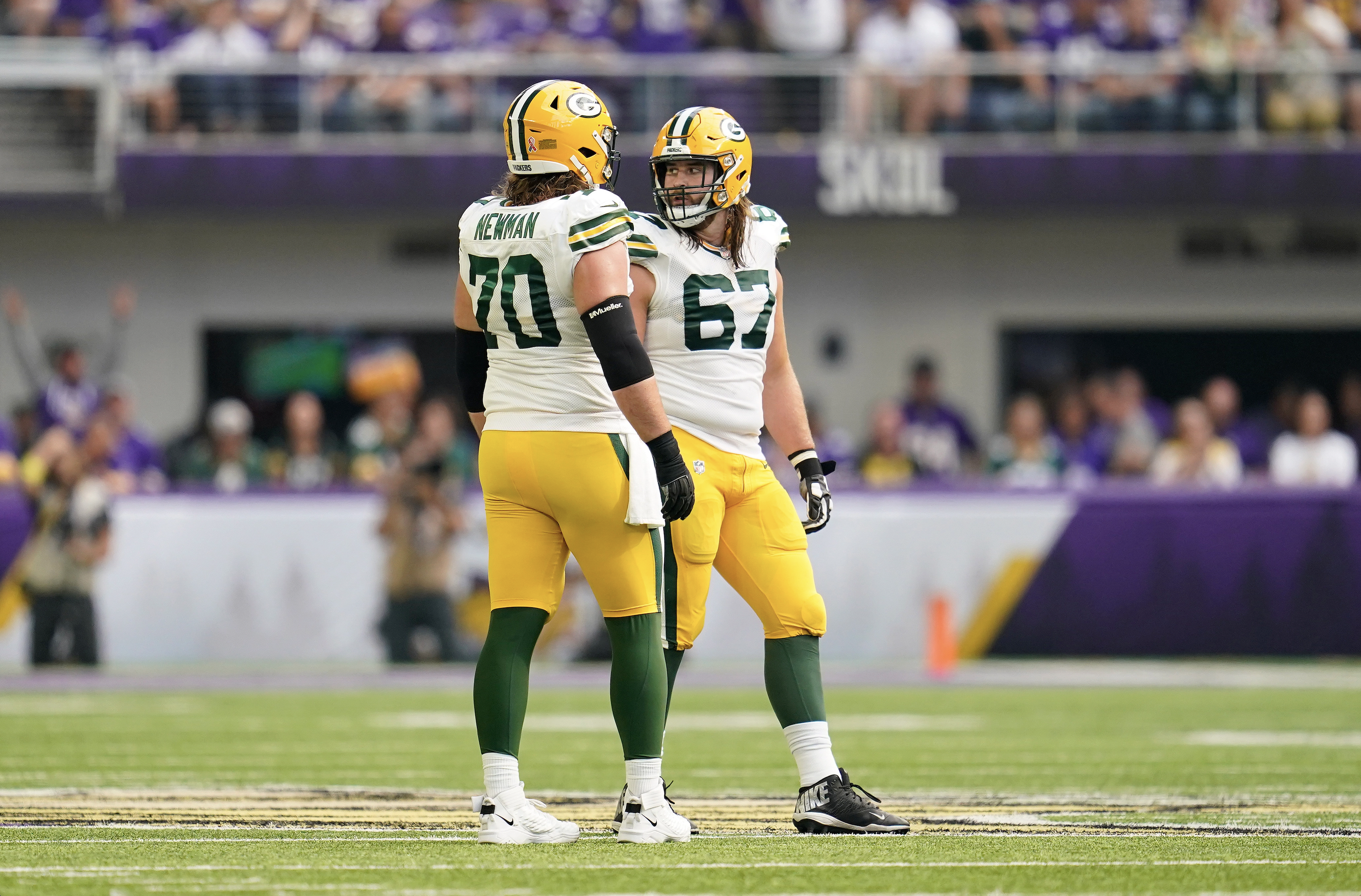 I like to pick along with the GM during drafts and then see who was right three years later. Looking back at 2019 is very interesting. Gutekunst took Rashan Gary at 12 and traded up for Darnell Savage at 21. I selected a different outside linebacker, Montez Sweat, at 12 and wide receiver A.J. Brown at 21. Just imagine if Gutekunst would've taken Brown between Gary and Elgton Jenkins. Anyway, here are a few more thoughts that ran through my mind in the past few days:




1) For the second consecutive game – albeit nine months apart – the Packers made a highly questionable decision pertaining to the offensive line. Last January, the coaches chose to bench Yosh Nijman for the divisional round game against the 49ers even though he had started the final eight games of the regular season at left tackle. They preferred switching Billy Turner from right tackle to left tackle  – where he hadn't taken a snap since 2020 – and replacing him with journeyman Dennis Kelly. The changes backfired as the O-line played one of its poorest games. Last week, the coaches chose to start center Jake Hanson at right guard and right guard Royce Newman at right tackle. It wasn't the right decision. That side of the line predictably got manhandled by Za'Darius Smith and the rest of the Vikings' front seven.
2) Despite playing terribly last Sunday, the Packers were still in the game late in the fourth. Down two scores with just under four minutes left, Aaron Rodgers was facing a 4th and 1 from Minnesota's 18-yard line. But instead of picking up the 36 inches needed to keep his team's flickering hopes alive, the four-time MVP inexplicably chose to force a pass to a double-covered Robert Tonyan in the end zone that had very little chance of being completed. Rodgers made a similar decision in the closing minutes of the divisional round loss to the 49ers last January. In both instances, it seemed as if the future first-ballot Hall of Famer allowed his game-long frustration to get the better of him. I'm not a proponent of comparing Rodgers and Tom Brady because their circumstances have been so dissimilar over the years, but I do know one big difference between the two legendary QBs – the one with seven rings would never have made either of those throws.
There weren't many good options on this play, but Tonyan (#85) was the worst. Also, notice how easily Hanson (67) and Newman (70) gave ground.
3) Davante Adams had an impressive debut for the Raiders with 10 receptions, 141 yards, and a touchdown, but the offense managed only 19 points in a loss to the Chargers. Quarterback Derek Carr – the reason Adams left Green Bay for Vegas – targeted the former Packer 17 times. No other player was targeted more than six times, and that includes Pro Bowlers Darren Waller and Hunter Renfrow. Carr, whose eyes were fixed on Adams all game, completed barely over 50 percent of his passes and threw three interceptions. He'll have better days, but he's also about to find out that playing with his longtime buddy is not so easy. This Adams isn't the same person he knew at Fresno State. That guy wasn't demanding the ball in order to make All-Pro and never would've complained about not catching enough balls after a win.