The only thing beating the lowly Bears and the even lowlier Rams accomplished was giving Packers fans one more meaningful game to enjoy in what has been a very disappointing season. Unfortunately, with the exception of a slightly more efficient offense led by the sudden emergence of Christian Watson and the return of Romeo Doubs from an ankle injury, this is still pretty much the same team that lost seven of eight, including five straight, from early October to late November.




Based on the first 14 games, Green Bay lacks the consistency on offense to outscore an opponent talented enough at QB and receiver and solid enough along the O-line to take advantage of Joe Barry's poorly prepared and underachieving defense. Neither the rebuilding Bears nor the injury-ravaged Rams were that opponent, but the Dolphins very much are.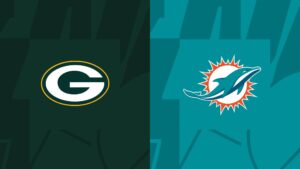 PREDICTION: Miami has lost three in a row, but dropping competitive games on the road to San Francisco, the Chargers, and Buffalo is nothing to be ashamed about. They are still a good team that matches up well with the Packers. The Dolphins are creative on offense and capable of creating pressure with just four rushers on defense. They remind me of a younger version of the 49ers, only with less talent in the front seven and a better quarterback.
Speaking of the 49ers, that's where first-year coach Mike McDaniel cut his teeth, and it shows every time the ball is snapped. It's difficult to imagine Barry figuring out a way to slow down speedy running back Raheem Mostert and explosive receivers Tyreek Hill and Jaylen Waddle. Much better defensive coordinators have tried and failed. Getting consistent pressure on Tua Tagovailoa would help, but that won't be easy against an underrated O-line and without Rashan Gary.
To have any chance of winning, the Packers have to be able to run the ball, and quarterback Aaron Rodgers needs to be better than he's been all season. He has to make smart decisions and throw the ball with accuracy. For these things to happen, the O-line without David Bakhtiari must hold its own against a talented front seven led by Christian Wilkins, Bradley Chubb, and Jaelon Phillips. That's asking an awful lot from a very young group that's been up and down for 14 weeks.




The Dolphins are favored by 4. That number seems low and gives me pause. Does Vegas know something? Maybe, but I just can't imagine the Packers keeping this game close for 60 minutes. MIAMI 37-24 (Record: 8-6-0 straight-up; 8-5-1 vs. spread)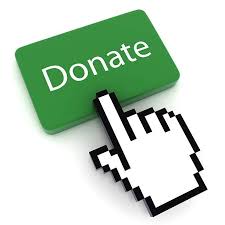 [yop_poll id=" 78″]