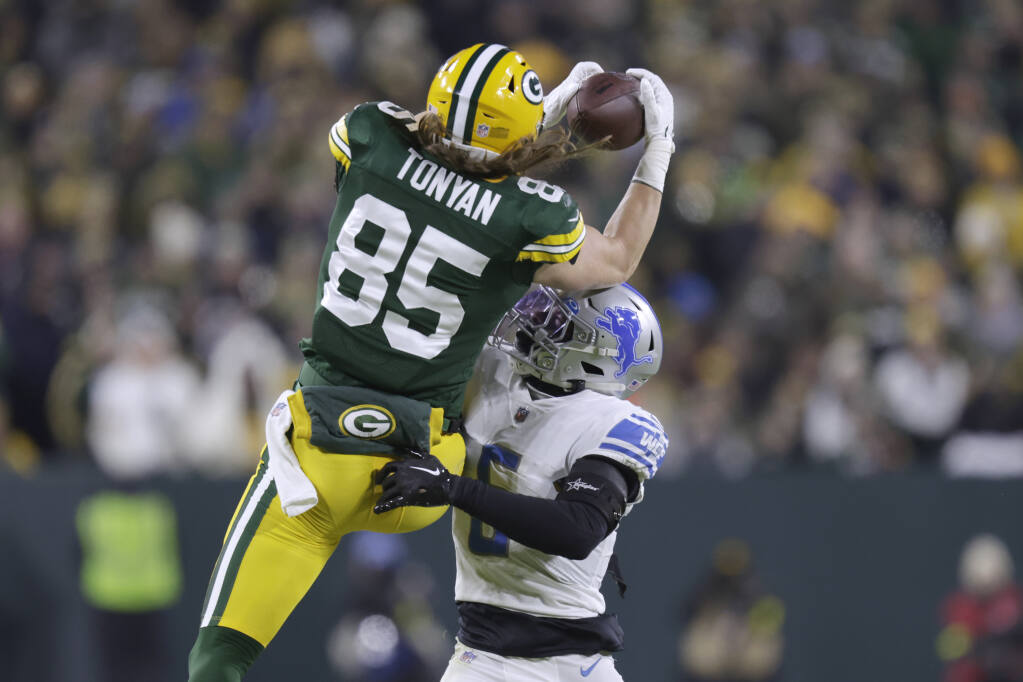 After re-watching Sunday night's game against the Lions, here are five seven things worth knowing:
1) Tight end Robert Tonyan seemed to be moving a little better late in the season. That's not a surprise considering he tore his ACL last November. It's probably not a coincidence that two of his three longest receptions came in January. The former Indiana State star deserves a lot of credit for simply being ready for the opener 10 months after surgery. It'll be interesting to see if the Packers show interest in re-signing the soon-to-be free agent. On the one hand, he had 53 receptions. On the other hand, he turns 29 in April, doesn't offer much as a blocker, averaged fewer than nine yards per catch, and scored only two TDs.
2) Right tackle Yosh Nijman was benched after 24 snaps. He hasn't been the same since switching sides in Week 6. To be fair, that's an extremely difficult in-season transition for even an experienced player. The former undrafted free agent from Virginia Tech was no match for last April's No. 2 overall draft pick, Aiden Hutchinson, a defensive lineman with a unique combination of speed, strength, and tenacity. It's certainly no crime to struggle against such a talented athlete, but Nijman was at least holding his own against similar players at left tackle. Zach Tom was only marginally better in 36 snaps. The 24-year-old will need to gain at least 10 pounds and get stronger in the lower body to earn a starting job in 2023.
3) Sunday night was a microcosm of Aaron Rodgers' season. The four-time MVP didn't play particularly well and wasn't helped by coaches and teammates. Some questionable calls by Matt LaFleur, shaky protection by the offensive line, and four drops led to a passer rating of 83.1 – the 10th time in 17 games that Rodgers' number was below the league average. Does that mean the future Hall of Famer is now a below-average quarterback? Of course not, but it does mean he's no longer capable of overcoming mediocre coaching, inconsistent blocking, and a lack of talent at wide receiver. Rodgers used to be the best deodorant because he could cover any stink, but as every fan can attest, the Packers smelled awful in 2023.
4) Christian Watson finished the season strong with five catches for 104 yards. He also drew a 45-yard interference penalty in the third quarter that led to a touchdown. The rookie from North Dakota State exceeded my expectations. While he's still raw as a route runner and needs to work on tracking deep balls thrown over his shoulder, there's little doubt that he can eventually be a No. 1 receiver at this level. Whether he gets there will largely depend on his ability to stay on the field. Watson missed almost all of training camp, three full games, and parts of two others with injuries. He needs to watch tape of ex-Packer Davante Adams, who learned early in his career how to avoid taking big hits after the catch.
5) I wasn't quite as impressed by Darnell Savage's play on Sunday night as some people, but he did enough good things to provide at least some hope for 2023. There's no question the former Maryland star benefitted from his time on the bench. The 25-year-old has been more physical and dependable since returning to the starting lineup a few weeks ago. Used primarily in the slot, Savage deflected a pair of passes and did a decent job when matched up against Amon-Ra St. Brown, one of the best slot receivers in the league. On a less positive note, he missed a tackle and allowed a long pass to Jameson Williams that would've been a touchdown if not for a penalty. Savage was in position to make a play on the ball but didn't.
Savage (#26) did a very good job of catching up to Williams, but as so often has been the case in his four-year career, he failed to make the play.
6) Quay Walker and Devonte Wyatt were rightfully criticized for their stupid antics after one specific play on Sunday night. Still, putting that aside, the organization has to feel pretty good about the former Georgia stars heading into 2023. Each ended his rookie season on a high note. Walker, kept relatively clean by the big guys up front, looked like a high-end inside linebacker. He was more physical than usual against the run, disruptive as a pass rusher, and OK in coverage. Wyatt played his fourth solid game in six weeks. The athletic defensive end had a sack and held his ground against some good offensive linemen. That was nice to see considering he was getting abused by journeymen not too long ago.
7) Their names are known only to diehard fans, but linebackers Eric Wilson and Isaiah McDuffie, safety Dallin Leavitt, and cornerback Corey Ballentine deserve a lot of credit for the work they've done on the coverage units. They've been excellent all season, including Sunday. The Lions managed only 94 yards on four returns despite Mason Crosby's kicks being consistently low and short. While Wilson, McDuffie, Leavitt, and Ballentine played only 229 combined snaps on defense, they more than earned their modest paychecks. Improved schemes from first-year special teams coordinator Rich Bisaccia certainly helped, but not nearly as much as general manager Brian Gutekunst acquiring some very good players.
OVERALL: Paraphrasing Dennis Green, the Packers were exactly who we thought they were six weeks ago. I, along with the majority of fans, counted the team out after losing to Buffalo and falling to 4-8. A four-game winning streak against two awful teams (Bears and Rams), a team with a concussed quarterback (Dolphins), and a team too stupid to wear the proper cleats (Vikings) made Sunday night matter, but in the end, the 2022 Packers proved to be below average in every way. Their record was 8-9, they ranked 17th on offense and 17th on defense, and they scored one fewer point than they allowed.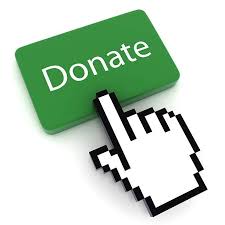 [yop_poll id=" 81″]