After re-watching Sunday's game against the Dolphins, here are five seven things worth knowing:
1) Aaron Rodgers made a few incredible throws, a handful of inaccurate ones, and a couple of head-scratching decisions on Sunday. In short, the 4-time MVP played pretty much the way he's played all season. Whether it's the nagging thumb injury or age, Rodgers hasn't been an elite quarterback in 2022. That said, he's still in the next tier below Patrick Mahomes, Justin Herbert, Josh Allen, and Joe Burrow. Not bad for an almost quadragenarian, but Rodgers is going to need to turn the clock back a few years if the Packers are going to complete their improbable run to the playoffs and then make some noise.




2) Give Royce Newman credit for stepping in at right tackle for Yosh Nijman (shoulder) and not shitting the bed in 48 snaps. The second-year pro from Mississippi hadn't played since being benched in Week 7, but he held his own in pass protection. It wasn't always pretty, but Newman was able to get in the way of explosive edge rusher Jaelan Phillips just long enough to give Rodgers the time he needed. A natural guard, Newman struggled in the run game. His technique was sloppy, and he took questionable angles working to the second level. But that's nitpicking. His job was to perform well enough off the bench to allow the offense to still function without the starter, and that's exactly what he did on Sunday.
3) Talk about making the most of your opportunities. Patrick Taylor was on the field for only six snaps, but the third-string running back still provided one of the plays of the game. While his 17-yard reception to keep a drive going in the third quarter was easy to appreciate, it was what he did just prior to the catch that caught my eye. The former Memphis star leveled veteran outside linebacker Melvin Ingram before heading across the field to provide an outlet for Rodgers. This particular play showed why the Packers, despite releasing Taylor four times since August 2021, keep bringing him back.
What made the chip block by Taylor (#27) so important was the strong possibility of Melvin Ingram getting past Royce Newman with a spin move.
4) If GM Brian Gutekunst wasn't sure whether to re-sign Adrian Amos, the past month should've brought some clarity. The veteran strong safety has really struggled recently, and he was terrible in coverage on Sunday. Granted, receivers Jaylen Waddle and Tyreek Hill are two of the fastest human beings on the planet, but Amos actually looked like he was moving in reverse when trying to track them down. Because the 29-year-old never possessed great speed, he couldn't afford to lose the (at least) half-step he's clearly lost since coming to Green Bay as a free agent in 2019. On a much more positive note, Amos was his usual dependable self in the run game, and he didn't miss a tackle for the 11th time in 15 games.
5) Jarran Reed's had a sack and a forced fumble on consecutive series in the second quarter, and his other 32 snaps were almost as impressive. His strong work at left defensive end was a major reason why explosive Raheem Mostert averaged only 3.75 yards per carry when running behind right tackle Brandon Shell and right guard Robert Hunt. The Packers need this version of Reed to show up on Sunday against Minnesota. He was mediocre at best when the teams met in the opener. The ex-Seahawk and Chief has the talent to really disrupt a game but lacks consistency from week to week.
6) Devonte Wyatt is finally starting to resemble the D-lineman who impressed me so much going into the draft. Given a chance to stay on the field for more than a couple of plays at a time due to the calf injury suffered by Dean Lowry in the first half, the No. 1 pick from Georgia found a rhythm and made an impact in a career-high 24 snaps. Based on the past few weeks, there's a chance the 24-year-old could provide the pass rush with the boost needed after Rashan Gary went on IR in November. Wyatt's work vs. the run was hit or miss. Like all D-linemen, he gets in trouble when he plays too tall.
On this play, Wyatt (#95) first bull-rushes Brandon Shell into the quarterback's lap and then hustles 15 yards down the field to assist on the tackle.
7) It looks as if the sequel to Rudy is about to close after a month and a half. Rudy Ford has gotten progressively worse since he intercepted two passes against the Cowboys in mid-November, and he was benched on Sunday after reacting very poorly on Hill's 52-yard catch in the second quarter. That gave Darnell Savage a chance to reclaim his old job, and the former No. 1 pick from Maryland did a pretty good job in 32 snaps (26 at free safety and six in the slot). He was much more aggressive than earlier in the season, and his speed on the back end helped to contain Waddle and Hill. The duo combined for only five receptions in the second half, although, to be fair, playing with a concussed QB was probably a bigger factor.




OVERALL: Three days after the fact, it's become clear that the head injury Tua Tagovailoa apparently suffered late in the second quarter was a bigger factor in the Dolphins' inability to score in the final 35 minutes than any adjustments made by Joe Barry. Nevertheless, the Packers' beleaguered defense did what it had to do. It'll be interesting to see if that side of the ball can play as well against a non-concussed quarterback in Sunday's must-win game against the Vikings.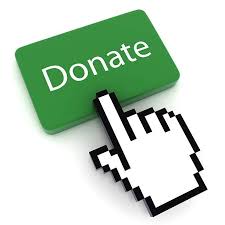 [yop_poll id=" 79″]