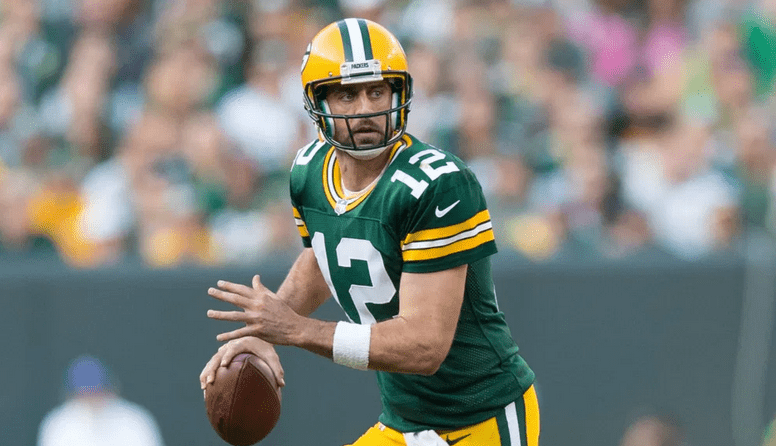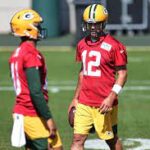 Mike Silver of NFL Network reported that the Packers are still attempting to restructure or extend Aaron Rodgers' contract. Why is it taking so long? Perhaps because the two sides want different things. It's possible the team prefers a minor restructuring that allows it to move on from the superstar quarterback whenever it wants while the player is partial to an extension that provides him with increased security.
There's no reason to spend time going over the reasons to commit to Rodgers through at least 2022. He's one of the greatest quarterbacks of all-time, and he was just awarded his third MVP last month. But, believe it or not, there would be benefits to moving on from No. 12 a year from now, especially if the Packers take a step back next season. 
But before even considering those benefits, two things must be assumed – the Packers won't win the Super Bowl next February, and 2020 No. 1 draft pick Jordan Love won't have another underwhelming summer. Because if either happens, Rodgers would be as secure in Green Bay as a young child's double-knotted shoelace. With that understood, here are three legit benefits to parting ways with the future first-ballot Hall of Famer a year from now:

1) Unlike the measly conditional fourth-rounder they got for Brett Favre in 2008, the Packers should be able to turn Rodgers into multiple high draft picks. Assuming he plays well next season, there will be numerous teams interested in acquiring a Pro Bowl-caliber quarterback – even one who just turned 38. New England, Miami, Pittsburgh, Las Vegas, Denver – just to name a few. And if Gutekunst is willing to trade within the conference, Washington, Carolina, New Orleans, and San Francisco would be among the possibilities depending on what happens in next month's draft. A hefty haul of picks would go a long way in helping the Love era get off to a good start.
2) Trading Rodgers would help get the Packers out of a very challenging cap situation. Assuming there are no major manipulations to his contract between now and the end of next season, clearing $23 million would enable general manager Brian Gutekunst to not only hold onto most of the team's best players, but it would also allow him to add veteran talent through free agency and/or trades. And with a young quarterback under center, adding talent would be paramount since nobody could possibly expect Love to do more with less the way Rodgers has for years.
3) Gutekunst would be able to watch Love play for an entire season before having to decide in May 2023 whether or not to pick up his fifth-year option, which figures to be worth $20 million. That's a lot of money to commit to an unknown commodity. The alternative would be to decline the option and trade Love before he ever gets to start a game for the franchise that moved up in the first round to get him. That seems unlikely since every quarterback taken in the first round this century – all 60 of them – have started games for their original team by choice and not injury.
As the Packers continue to contemplate what to do with Rodgers' deal, they should look to what the Patriots did with their older superstar QB as a blueprint. Starting in 2016, when Tom Brady was going into his age 39 season, the two sides never agreed to a contract for more than two years. That allowed both parties to keep a semblance of control. New England could move on when it felt the time was right, and Brady had the same option. The time to part ways proved to be last March – a decision that was about as mutual as the ending of any long relationship could be. That's because both Brady and Bill Belichick knew the roster wasn't good enough to win a Super Bowl. By sticking to short deals, the team was able to start its rebuild, and the player was able to chase another ring in Tampa.