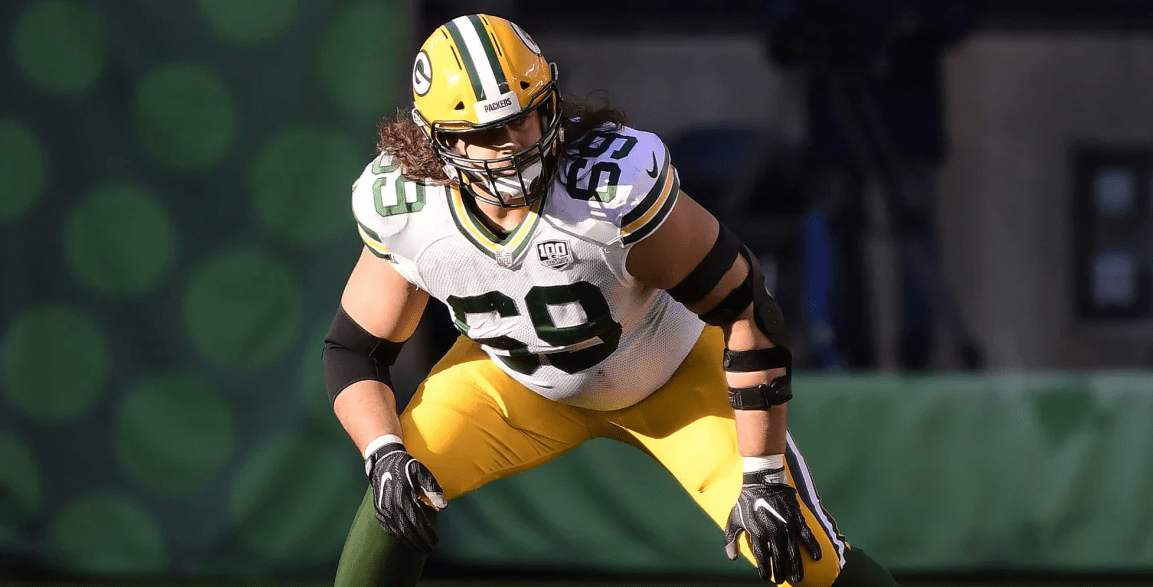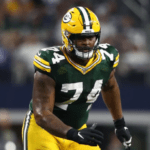 The Packers had one of the best offensive lines in the National Football League last season, but David Bakhtiari's torn ACL and Corey Linley's departure for the West Coast make things a lot less settled heading into 2021. With the draft over and what's left of free agency winding down, here's how things look four months before the season kicks off:

LEFT TACKLE
1) David Bakhtiari
2) Elgton Jenkins
3) Billy Turner
4) Cole Van Lanen
5) Yosh Nijman
The Packers are one of the most conservative teams when it comes to injuries, so it seems unlikely they'd let their $100M All-Pro left tackle back on the field less than nine months following knee surgery. It's far more likely that Bakhtiari will be inactive for the first three or four games, and it's not out of the question that he remains on the physically unable to perform list for six weeks. Both Jenkins and Turner are capable of filling in, but the former is by far the better player and would make more sense at the most important position on the O-line. Plus, starting at left tackle would make for a slightly easier transition once Bakhtiari returns and Jenkins slides over to left guard. Van Lanen, a rookie sixth-round pick, and Nijman, an unproven third-year pro, could wind up competing for one opening.
LEFT GUARD
1) Elgton Jenkins
2) Jon Runyan
3) Ben Braden
4) Zack Johnson
5) Cole Van Lanen
6) Jacob Capra
If Jenkins opens the season at left tackle, Runyan will get every opportunity to claim the job at left guard. The second-year pro was impressive in limited snaps last season. How well the former Michigan star plays will likely determine his fate after Bakhtiari returns. He could be the first interior lineman off the bench for the remainder of the season, or he could ultimately supplant whoever is starting at right guard. Braden, who spent last year on the practice squad, has enough size and athleticism to surprise. The coaches love versatility, so expect Van Lanen to get some snaps inside, even though all of his starts in college were at left tackle. Johnson and Capra are extreme long shots.
CENTER
1) Josh Myers
2) Elgton Jenkins
3) Lucas Patrick
4) Simon Stepaniak
5) Jake Hanson
This will be Myers' job to lose. The second-round pick from Ohio State will be given every opportunity to be the team's first rookie offensive lineman to start in an opener since Linsley in 2014. With his intelligence and skill set, it would be a mild disappointment if he's not over the ball when the Packers take the field in New Orleans. But if he's not ready, the always reliable Patrick could step in. While Jenkins would be the first option, he figures to be busy at tackle. Patrick has played nearly 200 snaps at center in his career, and while it's not his best position, he wouldn't be a liability. Some scouts think center is Stepaniak's most natural fit at this level, so it wouldn't be a surprise if he gets a look there during training camp. Hanson, a sixth-round pick in 2020, really struggled last summer.

RIGHT GUARD
1) Lucas Patrick
2) Jon Runyan
3) Simon Stepaniak
4) Royce Newman
5) John Dietzen
If Jenkins and Runyan open the season on the left side, Patrick has a chance to retain his job at right guard – at least for a while. While he had a pretty good season in 2020, he's the type of player teams are always looking to replace. Runyan could be that player once Bakhtiari returns. Stepaniak is a wild card. If the knee that sidelined him for most of his rookie season is 100%, he has the ability to steal the starting job at some point. Newman is an athletic college tackle who many scouts project as a guard in the NFL. Dietzen played pretty well in 24 starts at Wisconsin, but it's highly questionable whether he has the skill set to be more than a fringe reserve at the next level.
RIGHT TACKLE
1) Billy Turner
2) Elgton Jenkins
3) Royce Newman
4) Coy Cronk
After Turner, the only other player the Packers would probably feel comfortable with at right tackle is Jenkins. But if he's playing left tackle early in the season, there's no obvious replacement for Turner should he have to leave a game due to an injury. Of course, there's always a chance that Newman, a fourth-round pick from Ole Miss, will show enough in camp to ease concerns about depth, or perhaps Gutekunst will add a veteran at some point before the opener. Cronk, an undrafted free agent, looks more like a guard or a center, but he did a nice job at tackle in the Big 10 and shouldn't be completely dismissed. As is the case on the opposite side of the line, the Packers will need to keep their fingers crossed that both Jenkins and Turner stay healthy at least until Bakhtiari returns.