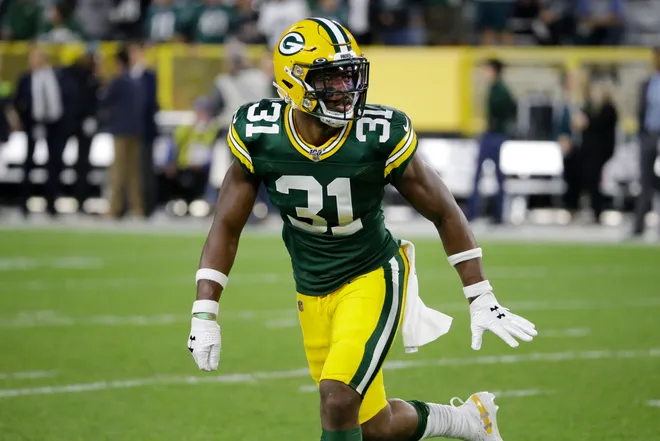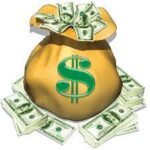 The Packers have one of the most expensive rosters in the league this season. Two players are making over $20 million a year, six are making over $9 million, and two are making over $5 million. That's typically the cost of sustained winning in the National Football League.
So are the Packers getting their money's worth from their 10 highest-paid players? Who's overpaid and who's worth it? The following is an analysis using each player's average annual salary:

1. AARON RODGERS
Salary: $33.5 million
Verdict: Worth it. There's almost no number that would be too much when it comes to the reigning MVP, and that'll be reinforced when Rodgers signs his next contract with either the Packers or another franchise. The 38-year-old is having another great season, and he's the No. 1 reason a team missing so many of its top players has the best record in the league.
2. DAVID BAKHTIARI
Cap number: $23 million
Verdict: Overpaid. The perennial All-Pro left tackle hasn't played this season due to the knee injury suffered last December – an injury that occurred six weeks after he signed a huge extension. Bakhtiari is back practicing, so there's still a chance he could pay the Packers back for their generosity, especially if he shuts down some elite pass rushers in January.
3. KENNY CLARK
Salary: $17.5 million
Verdict: Worth it. The Pro Bowl nose tackle didn't live up to the $70M extension he signed in August 2020 last season, but that was then, and this is now. Clark has been terrific through 13 games – both against the run and as a pass rusher. Amazingly, the former UCLA star is still only 26, so he could be in line for another massive payday two years from now.
4. ZA'DARIUS SMITH
Salary: $16.5 million
Verdict: Overpaid. It's not his fault he's missed all but one game with a back injury, but that doesn't change the verdict. The fact the defense has performed so well without the All-Pro edge rusher doesn't bode well for his future in Green Bay – a future that was murky even before he reported to camp hurt. Smith's cap number in 2022 is an unpalatable $28M.
5. DAVANTE ADAMS
Salary: $14.5 million
Verdict: Worth it. Give the first-team All-Pro credit for reporting to camp on time, not whining about his contract, and proceeding to have another terrific season. Adams wants to be the highest-paid wide receiver in the league, and there's a decent chance he'll get his wish by next March. The question is whether that'll be in Green Bay or someplace else?
6. PRESTON SMITH
Salary: $13 million
Verdict: Worth it. The "other" Smith had to agree to an $8M pay cut just to return in 2021, and that decision has worked out for everybody. The veteran outside linebacker is recouping a lot of that money due to his excellent play, and the Packers have been able to withstand multiple injuries at the position. Smith's departure after the season is no longer a certainty.
7. AARON JONES
Salary: $12 million
Verdict: Overpaid (barely). The Pro Bowl running back is having a good season, but his average per carry (4.2) is down over a full yard from a year ago, and he's on pace to score 12 touchdowns after reaching the end zone 19 times in 2019. Jones is still a player the Packers are lucky to have, but that doesn't mean he's worth the $14+M he's been paid since March.
8. ADRIAN AMOS
Salary: $9 million
Verdict: Worth it. The steady veteran safety was probably overpaid when he signed as a free agent in 2019, but now he's a bargain. Amos is the glue that's held a young secondary together this season, and he's made enough plays to have a chance at being named to his first Pro Bowl. He'll be wanted back in 2022; whether that's doable is another story.
9. BILLY TURNER
Salary: $7 million
Verdict: Worth it. People around the league snickered when general manager Brian Gutekunst paid the little-known former Bronco $28M in 2019, and they laughed even harder after Turner endured a poor first year at guard. Nobody's laughing now. The versatile offensive lineman has been an above-average starting right tackle for the past couple of seasons.
10. DEAN LOWRY
Salary: $6.8 million
Verdict: Worth it (barely). Most people expected the veteran defensive end to be cut last spring, but he restructured his contract and stuck around. The Packers are reaping the benefits. Lowry is currently enjoying one of the best seasons of his career under new defensive coordinator Joe Barry. He's already matched his career-high in sacks with four.

MOST OVERPAID PLAYER
At $4.25M a year, Mason Crosby is the 11th highest-paid player on the Packers and the sixth highest-paid kicker in the entire league. Missing nine field goals in 13 games isn't exactly earning your money. With all kinds of salary cap issues facing the team in 2022, it's hard to imagine the 37-year-old returning for a 16th season in Green Bay.
MOST UNDERPAID PLAYER
A handful of veteran Packers are earning less than their worth this season (Marcedes Lewis, Lucas Patrick, Chandon Sullivan, and of course, Rasul Douglas), but nobody is being more underpaid than De'Vondre Campbell. The former Cardinal is playing at a Pro Bowl level, and he's making $2M. He figures to at least triple that number in the next few months.
Tip of the cap to USA Today for this idea. That rag did a similar story on college football coordinators a few weeks ago. Hey, even a blind squirrel finds a nut once in a while.