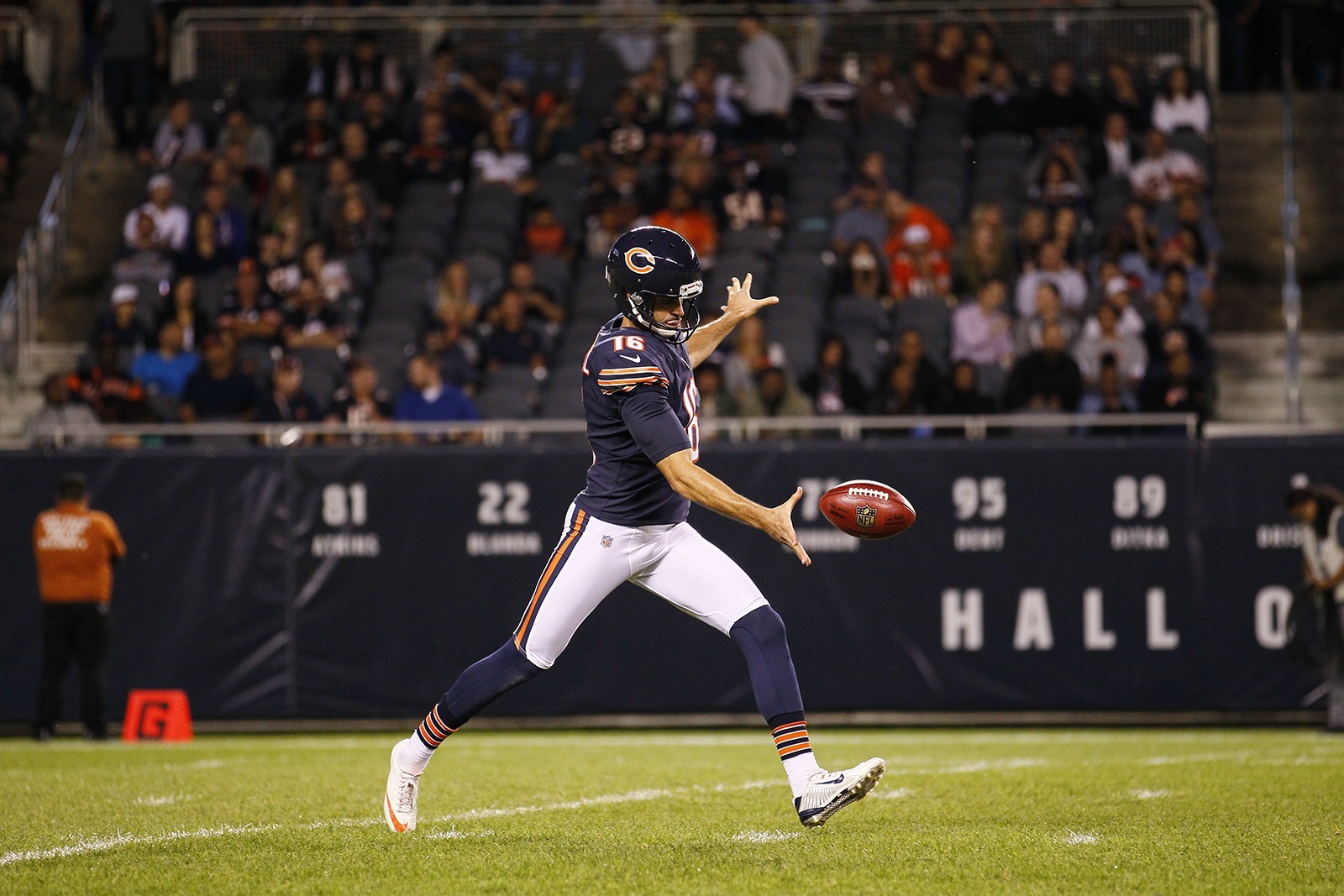 The Packers kept making moves as free agency officially began on Wednesday afternoon. The following is an instant analysis:

🏈 PAT O'DONNELL SIGNS 2-YEAR DEAL 
On Thursday, the Packers signed free agent Pat O'Donnell to a two-year deal worth $4 million. The former Bear will be the team's fifth different punter since 2016. In eight seasons, he's averaged 45.0 yards gross and 39.5 yards net on 577 attempts. The 31-year-old replaces Corey Bojorquez, whose leg is stronger and whose overall numbers were better last season. So why the switch? In addition to having a more proven track record in cold weather, O'Connell is considered to be a reliable holder. That'll be welcome news for kicker Mason Crosby, who never got comfortable with Bojorquez last season. Along with hiring widely respected coordinator Rich Bisaccia, this is another move that shows the Packers are finally getting serious about improving special teams. Too bad it took an epic meltdown in the playoffs to make it happen.
🏈 RANDALL COBB AGREES TO PAY CUT
Aaron Rodgers forced general manager Brian Gutekunst to trade a sixth-round pick to Houston for Randall Cobb last July. The veteran wide receiver contributed to a few wins before suffering a regular season-ending injury in Week 12. Whether the MVP quarterback is once again forcing his so-called boss to keep Cobb around is unknown, but the 32-year-old will be back in 2022. This became crystal clear on Wednesday when the former Kentucky star agreed to a pay cut that reduced his cap number from $9.5 million to $4.1 million. Of course, that's still a lot of money for a receiver who's missed 19 games in the past four seasons and struggles to separate against above-average corners. How much Cobb actually plays will be determined by the development of young Amari Rodgers and what the Packers do in next month's draft. Either way, Rodgers should be very happy. He now has his close friend and $150 million to keep him company.


🏈 LUCAS PATRICK HEADING TO CHICAGO
Here's what I wrote the first time I saw a then-unknown Lucas Patrick at practice in the summer of 2016: "The undrafted rookie continues to prove that the NFL isn't too big for him." Six years and 34 starts later, the former Duke star signed a two-year contract worth $8 million with the Bears on Tuesday night. He'll be missed. Patrick, who's expected to start for Chicago, provided the Packers with quality depth for the past six seasons. He could line up at any of the three interior positions on the offensive line, and while he wasn't great at any of them, he usually found a way to get the job done. Jake Hanson will likely get the first crack at replacing Patrick as the top backup at center and guard. The athletic third-year pro from Oregon showed improvement in his second season, but he still needs to get a lot stronger.