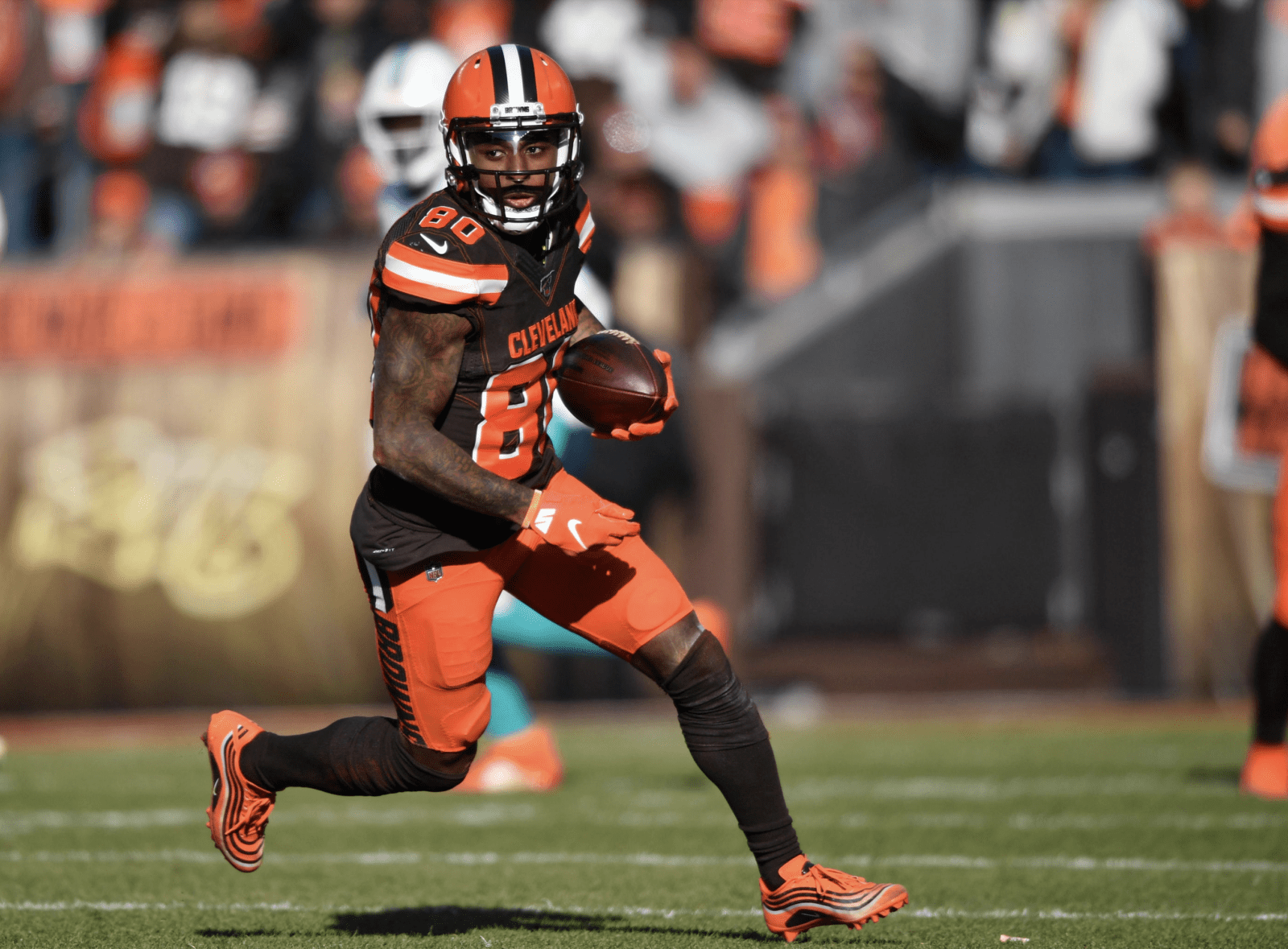 Thursday's shocking trade of Davante Adams to the Raiders provided the Packers with some much-needed breathing room under the salary cap, so look for general manager Brian Gutekunst to do a little shopping in free agency the next few days. Finding wide receivers to help replace Adams should be the top priority. The following are the best available players:



1) JARVIS LANDRY (ex-Browns)
The 29-year-old former LSU star has quietly enjoyed an outstanding career. He's caught 688 passes for 7,598 yards and 37 touchdowns, but only 52 receptions, 570 yards, and 2 TDs came last season. Landry looked a little slower into and out of his breaks and was easier to cover in the slot. That said, he's still a savvy route runner who can find openings in a zone. He's also never played with an elite quarterback. It would be interesting to see what he could accomplish with four-time MVP Aaron Rodgers. At this point, think of Landry as a bigger, better, and more durable version of Randall Cobb.
2) WILL FULLER (Dolphins)
When healthy, Fuller is a legit No. 2 receiver. Unfortunately, he's never healthy. The 27-year-old from Notre Dame has missed 42 games in six seasons. He makes Kevin King look like Lou Gehrig. That said, he's the most physically talented outside receiver left in free agency. His speed and explosiveness make him a threat to score every time he touches the ball. The Packers showed significant interest in Fuller at the trade deadline in 2020, but they weren't willing to meet Houston's exorbitant asking price. It turned out to be a very smart decision since he was suspended for PEDs shortly thereafter.
3) MARQUEZ VALDES-SCANTLING (Packers)
Gutekunst would like to bring Valdes-Scantling back, but there's a surprising amount of interest in a player who's never caught more than 38 passes in a season. That's because the former South Florida star has the speed to stretch the field vertically – a skill set all teams covet, especially the Packers. Valdes-Scantling has a career average of over 17 yards per reception, and four of his 13 scores are from longer than 50 yards. While far from a complete receiver, the 27-year-old has refined his game since entering the league in 2018. His route running and hands were much improved last season.
4) JULIO JONES (ex-Titans)
The future Hall of Famer played for Packers coach Matt LaFleur in Atlanta but is that enough to overlook his age (33) and the fact he's missed 14 games the past two seasons. Signing Jones would create the most buzz, but it would also be risky. Players who start getting hurt in their 30s tend to keep getting hurt. When on the field, the 7-time Pro Bowler still possesses the size and just enough speed to be a problem for corners. As tempting as it may be to add Jones to the mix, does it make sense for a team with limited cap space to roll the dice on a player who hasn't been able to stay healthy since 2019?
5) KEELAN COLE (Jets)
This little-known wide receiver has never caught more than 55 passes in a season, but he's also never played with a quality quarterback. Since entering the league in 2017,  Cole has caught passes from Blake Bortles, Nick Foles, Gardner Minshew, Zach Wilson, Joe Flacco, and Mike White. And while playing with Rodgers won't turn Cole into an All-Pro, he could be a very useful part of a revamped receiving corps. The 28-year-old has above-average size (6-1, 200), sneaky speed, and strong hands. He's fearless in traffic and will make his share of contested catches. He's also a very willing blocker.
6) SAMMY WATKINS (Ravens)
While Watkins' best days are behind him, he's only 28 and corners still have to respect his speed. The former Clemson star has bounced around the league since being drafted No. 4 overall by Buffalo in 2014. His last two seasons in Kansas City and Baltimore were his least productive (64 total catches for 814 yards and 3 TDs), but to be fair, he didn't get many opportunities due to the amount of young talent at wide receiver on those two teams. The depth chart isn't nearly as impressive in Green Bay, so perhaps Watkins would be able to jump-start a career that's been running on fumes for a while.


If none of the free agents are overly appealing to Gutekunst, there's always the possibility of a trade. Would the Rams be willing to deal Robert Woods to another contending team in the conference? Rebuilding Seattle could make Tyler Lockett and/or DK Metcalf available. Darius Slayton has flashed big-play potential for the Giants. Miami's DeVante Parker has been productive when healthy. The Jets' Corey Davis played for LaFleur in Tennessee for one season. After signing multiple wide receivers in free agency, Jacksonville might be willing to move Laviska Shenault for the right price. And there are some rumblings out of Pittsburgh that either Chase Claypool or Deontae Johnson could be on the block.
IF I WERE THE GM… I'd sign Landry and either Fuller or Valdes-Scantling. The total cost wouldn't be prohibitive, and along with established veterans Cobb and Allen Lazard, second-year pro Amari Rodgers, and at least one very high pick from next month's draft, the Packers should have enough talent at wide receiver to collectively overcome the loss of Adams.
[yop_poll id="48″]