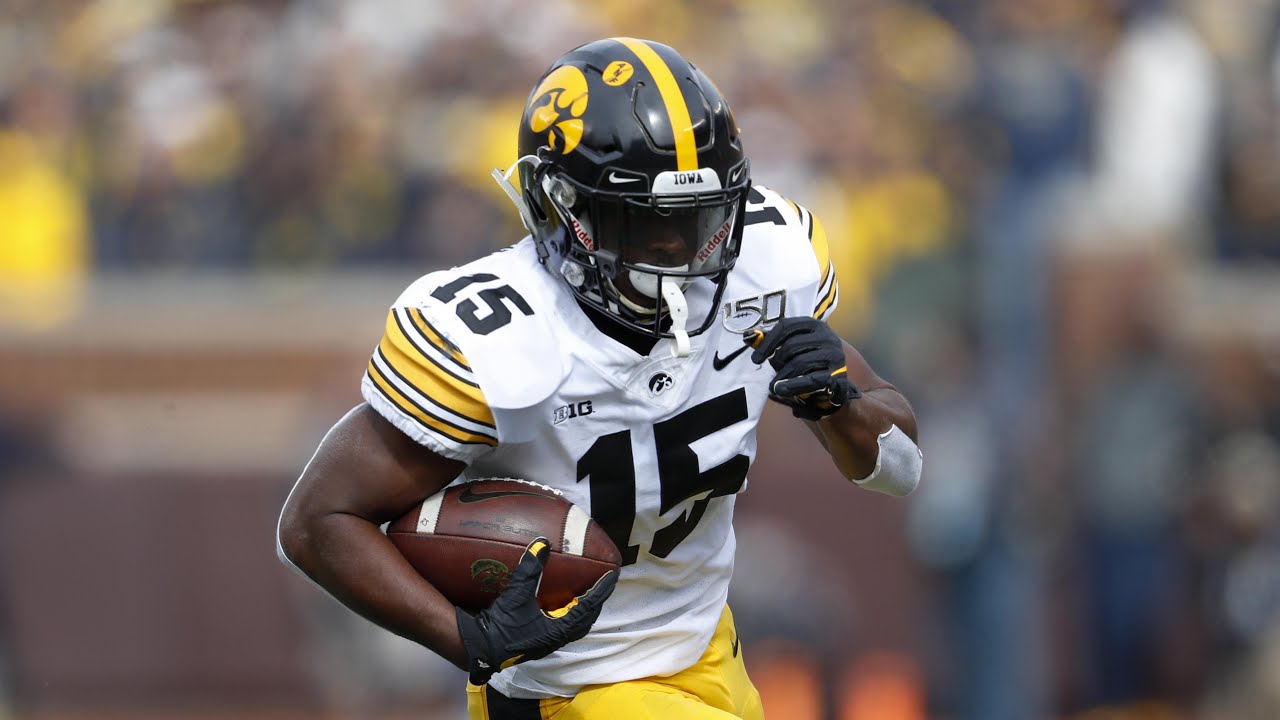 The amount of money being paid to announcers is mind-boggling. Aside from Howard Cosell in the 70s and maybe John Madden in the 80s and 90s, does anybody watch a game because of who's in the booth? I'd tune into Kansas City versus Buffalo if Beavis and Butthead were the broadcasters. Anyway, here are a few Packers-related thoughts that ran through my mind recently:
1) Tyler Goodson, who rushed for over 1,100 yards for Iowa last season, was easily the most recognizable name among the 14 UDFAs signed by the Packers. After watching his tape, it's still hard to understand how he wasn't drafted. While Goodson needs to be better after contact if he's going to find success as a runner at the next level, he has the potential to be a real asset in the passing game. He's a natural catcher who extends outside his frame and snags the ball cleanly. And once the ball is in his hands, he can shake tacklers in the open field. He's also a good blocker for his size (5-9, 197). There were times when Goodson reminded me of Aaron Jones at UTEP, and while I'm not suggesting he's going to have a similar career in the NFL, I am suggesting he has a chance to be better than people think.
2) Signing Odell Beckham Jr. wasn't something I would've considered a few months ago, but that was then, and this is now. Since the best the offseason has produced at wide receiver is an aging veteran who hasn't caught more than 37 passes since 2019 and a talented but raw rookie from an FCS school, the idea of adding OBJ to the roster – even while he rehabilitates from ACL surgery – is suddenly a lot more palatable. If team doctors are comfortable that the 30-year-old will be ready to play by December, there's a chance he could do for the Packers exactly what he did for the Rams last season. As I recently opined, the offense will be fine with the current crop of receivers during the fall, but help will be needed come January. Unless general manager Brian Gutekunst has something up his sleeve, OBJ might be the best option.
3) The Packers added 12 assistants to their staff as part of the Bill Walsh diversity fellowship. Each of the coaches will focus on a specific position group and assist with special teams (this is a good thing, although hiring more minority position coaches would be even better). The most interesting of the fresh faces is Noah Pauley, who coaches wide receivers at North Dakota State. One of his pupils in college was second-round pick Christian Watson, who is being counted on to make a very quick transition from Division II to the NFL. Maybe it's a coincidence that the two will be reunited for a few months, but that seems unlikely. While just how much having a familiar face around will actually benefit Watson is hard to say, but it can't hurt. Other notable names joining Matt LaFleur's staff on an interim basis include a couple of former pro players – Akeem Dent (Falcons and Texans) and T.J. Graham (six teams, including the Bills).
[yop_poll id="57″]