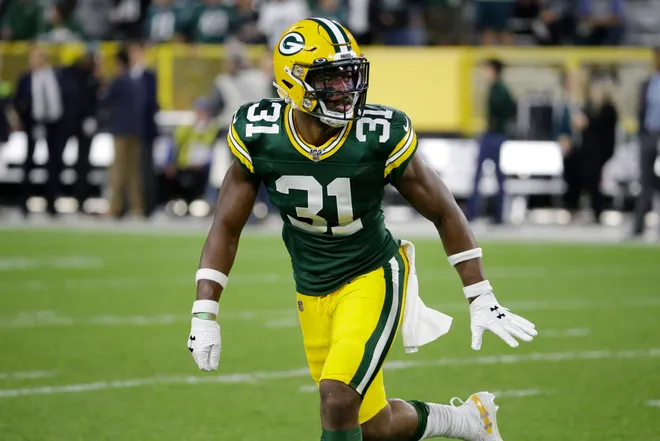 Green Bay did a commendable job of overcoming injuries to key players last season, but when it mattered most, the team really missed Robert Tonyan, David Bakhtiari, and Elgton Jenkins in the divisional round loss to San Francisco (they also could've used a healthy Za'Darius Smith and Jaire Alexander on the final drive of that game). When I listed the most important Packers around this time a year ago, Bakhtiari, Jenkins, Smith, and Alexander finished in the top five.

The following are my 10 most important Packers for the upcoming season, and not surprisingly, many of the names remain the same. These are the players who need to be around in January if Green Bay is going to be still playing in February:




1) While any franchise quarterback would be No. 1 on this particular list, Aaron Rodgers is arguably more important to his team than any player in the league. Not only is he the reigning MVP, but backup Jordan Love has yet to prove he has what it takes to win a game in the NFL. The 23-year-old struggled in the six quarters he played last season, and despite all the happy talk from coach Matt LaFleur and GM Brian Gutekunst, he wasn't overly impressive this summer. Another thing that makes Rodgers – even at age 38 – more important than ever is the lack of talent at wide receiver and tight end. He'll need to figure out a way to make the passing game click without a proven playmaker at either of those two positions.

2) David Bakhtiari might be a five-time All-Pro, but Elgton Jenkins is the one offensive lineman the Packers can't do without this season. Yosh Nijman did a capable job filling in at left tackle a year ago, but there's nobody ready to step in at right tackle – the position Jenkins is expected to play once he's fully recovered from an ACL injury suffered last fall. The other thing that makes the former Mississippi State star so important is his versatility. Because he can play all five positions at a high level, the Packers are protected against injuries to any of their starting O-linemen. Had Jenkins been available against San Francisco last January, there's a good chance the season wouldn't have ended on that snowy night at Lambeau.

3) Placing Rashan Gary third on this list would've been hard to believe a year ago, but a lot has changed in the past 12 months. The former Michigan star went from a promising outside linebacker in 2020 to one of the most feared pass rushers in the league in 2021. While 9 1/2 sacks may not seem all that impressive, Gary's pressure rate was among the best in the entire league. Even more importantly, his presence made veteran Preston Smith much more effective. The other thing that makes Gary so important is the lack of depth at the position. Jonathan Garvin, Tipa Galeai, and rookie Kingsley Enagbare are youngsters with potential, but none of the three can be counted on to get after the quarterback consistently.

4) The Packers have three quality cornerbacks, but only Jaire Alexander is special. The former Louisville star can do anything that's asked of a player at his position. He can line up outside, work from the slot, or shadow the other team's No. 1 wide receiver. There aren't many corners with that type of versatility, and even fewer can do all of those things at the highest level. The defense survived Alexander's prolonged absence last season thanks in large part to the signing of Rasul Douglas in early October. The chances of being that fortunate again are very slim. Plus, with Chandon Sullivan now in Minnesota, the top reserves are career special teamer Keisean Nixon and unproven second-year pro Shemar Jean-Charles.

5) The Packers fortified their defensive line during the spring, but that doesn't make Kenny Clark any less important. The Pro Bowl nose tackle is a bit of a unicorn in that he's strong enough to handle double teams on early downs and athletic enough to beat interior offensive linemen on third and long. Most of the players at this position – even the really good ones – can do either but not both. And while the depth behind the former No. 1 pick from UCLA is much improved from a year ago with the signing of veteran Jarran Reed and the development of massive T.J. Slaton, the defense can't afford to be without Clark. He's a true impact player at a position that produces very few true impact players.




6) There was a time not long ago when fans wondered whether De'Vondre Campbell would be an improvement over Christian Kirksey at inside linebacker. Fourteen months later, the 29-year-old is coming off an All-Pro season and is sixth on this impressive list of players. Even with ascending No. 1 pick Quay Walker and former stater Krys Barnes at the same position, the defense simply can't afford to be without Campbell if it's to go from good to great this season.   What makes the former Falcon and Cardinal so important is his versatility. He's physical enough to take on guards at the line of scrimmage, fast enough to chase down running backs, and fluid enough to stay with tight ends in the open field.

7) Adrian Amos isn't flashy, and that's a big reason why the eight-year veteran has never been named an All-Pro or even voted to the Pro Bowl. But that doesn't mean he's not one of the most important Packers. His steadiness the past few seasons has been a godsend to one of the youngest secondaries in the league. While Amos' lack of speed can be a problem at times in coverage, more often than not, his head makes up for his legs. The 29-year-old former Bear is an intelligent player who almost always puts himself in the best position to be successful. His partner, Darnell Savage, is the safety blessed with an incredible skill set, but Amos is the safety the defense would miss the most on a Sunday afternoon.

8) Even though A.J. Dillon is one of the most talented young running backs in the league, there's no denying how much the Packers would miss Aaron Jones, especially this season. With so many questions at tight end and wide receiver, the offense will need the former UTEP star to be an even bigger part of the passing game than ever before. And that means doing more than just catching a few screens and dump-offs every week. Jones is going to have to make plays down the field. Fortunately, he runs precise routes, possesses reliable hands, and can adjust to the ball in the air. And, of course, even at the age of 27, he's still capable of taking a handoff and sprinting 60-plus yards for a touchdown at any given moment.

9) Allen Lazard being on this list says more about the state of things at wide receiver than it does the player. While the former Iowa State star has never caught more than 40 passes in a season, he's likely going to be Rodgers' No. 1 target. He's also the one veteran at this position who isn't descending and who isn't likely to land on the injured reserve list before Halloween. It'll be interesting to see how Lazard deals with being covered by better corners. He may lack the speed and quickness to get consistent separation, but his size and strength are unique. That, coupled with an MVP throwing the ball and a creative coach designing and calling the plays, figures to make Lazard a major part of the offense.

10) Assuming Preston Smith can put together back-to-back good seasons for the first time in his seven-year career, he belongs on this list, albeit at the bottom. The veteran outside linebacker had nine sacks and 44 hurries last season, and while he's nowhere near as explosive off the edge as Gary, he can be a headache for average and below-average tackles. Smith relies on savvy to set up an opponent and strength and tenacity to beat him. The former Mississippi State star is also more than capable of setting a consistent edge against the run. The dropoff to Garvin wouldn't be too extreme, but it would certainly be noticeable. How noticeable would depend on which version of Smith the Packers are getting in 2022?


Players who just missed making the list: Bakhtiari, Dillon, Douglas, Tonyan, Savage, center Josh Myers, and corner Eric Stokes.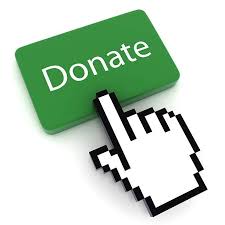 [yop_poll id="64″]