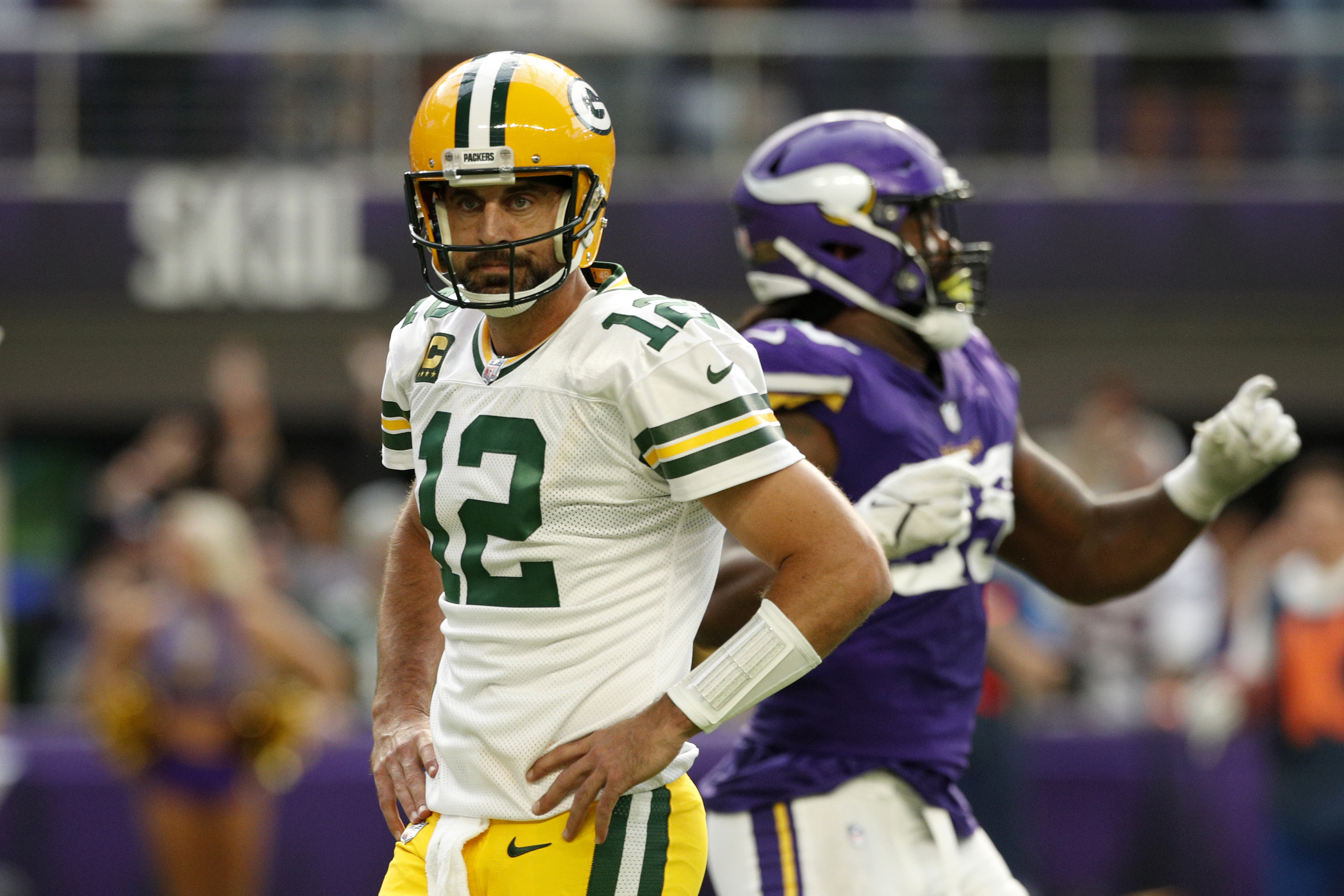 After rewatching Sunday's game against the Minnesota Vikings, here are 10 things worth knowing:
5 QUICK THINGS
1) Aaron Rodgers didn't drop a 75-yard touchdown, run the wrong route, or get abused by ZaDarius Smith in pass protection, but like most of his teammates, he wasn't close to good enough on Sunday. And this criticism has nothing to do with the three or four questionable decisions and throws made by the reigning MVP. Rodgers is being paid $50 million per year to do more than shake his on the bench while staring at an iPad between series. Rodgers' body language and demeanor were awful against the Vikings, and that's become a disturbing trend. With two rookie receivers playing extended snaps, Rodgers should've been cajoling and educating them on the sideline instead of venting to QBs coach Tom Clements, who looked like a man already reconsidering his life choices.




2) To the surprise of absolutely nobody except the Packers coaching staff, the right side of the offensive line wasn't able to get the job done against Minnesota's talented front seven. It's mind-boggling that people who are paid a lot of money to make these decisions thought it would be a good idea to start mediocre center Jake Hanson at guard and mediocre guard Royce Newman at tackle. Meanwhile, a much more talented player (rookie Zach Tom) watched from the bench until an injury forced him into the game. Newman and especially Hanson were no match for a revenge-minded Smith and Danielle Hunter. Aside from one bad play when he was beaten cleanly to the inside, Tom acquitted himself fairly well in the second half. The former Wake Forest star deserves to start against the Bears on Sunday night. And while that would help, things won't begin to get significantly better until Pro Bowler Elgton Jenkins returns from his knee injury.
3) Corner Eric Stokes' rough summer continued on Sunday. Last year's No. 1 pick, who struggled at times in coverage during training camp, gave up three receptions (three targets) for 50 yards against Minnesota. I projected the former Georgia star as a mid to late second-rounder because of his lack of fluidity in transition and questioned whether his somewhat stiff hips would enable him to stay with quick receivers on slants and crossing routes. Surprisingly, Stokes wasn't challenged very often last season in the middle of the field, but with all spring to study tape, coach/play caller Kevin O'Connell and quarterback Kirk Cousins attacked Stokes in just that way. It's a copycat league, so expect future opponents to do the same. To avoid becoming another Kevin King, the speedy 23-year-old must figure out how to compensate.
4) Almost every time Justin Jefferson caught a pass on Sunday, neither Adrian Amos nor Darnell Savage seemed to be anywhere close to the Pro Bowl wide receiver. It was a very long day for the two safeties. They combined to give up five catches (seven targets) for 132 yards and a pair of touchdowns. They were only moderately better against the run. While Savage has had this type of game before, seeing Amos perform so poorly was a surprise. While the eight-year veteran will get beat occasionally due to a lack of speed, he rarely finds himself so far out of position so often. His reliability is one of the reasons the defense cut down on the number of big plays allowed in 2021. Perhaps a factor in his struggles was never having faced an O'Connell offense before, but that's an excuse the proud former Penn State star would likely reject.
5) Special teams weren't a factor on Sunday, and after a season filled with one mistake after another, that's a positive thing. The coverage units – led by newcomer Rudy Ford – were solid. The Vikings returned one kick for 25 yards and one punt for seven yards. The latter number was aided by veteran Pat O'Donnell, who booted the ball with good hang time and accuracy. Amari Rodgers brought back one punt and one kick without incident but showed very little in the way of explosiveness. The former Clemson standout got the available yards but nothing else. That's been his MO since joining the Packers as a third-round pick in 2021, and considering he didn't play a single snap on offense despite the lack of talent at wide receiver, it's fair to consider whether the Packers could do more with Rodgers' spot on the 53-man roster.




5 QUICKER THINGS
1) Aaron Jones and A.J. Dillon were two of the Packers' best players on Sunday. Why they touched the ball only 23 times is a mystery. Jones averaged more yards per rush than four of the team's receivers averaged per catch. It's completely understandable why one of the most unselfish players in the league looked uncharacteristically frustrated at times during the second half. Dillon, who scored a touchdown, ran hard all game and caught a team-high five passes for 46 yards. Until things get better at wide receiver, LaFleur needs to ride his two talented horses and not put them out to pasture.
2) Yosh Nijman held his own at left tackle in what could've very well been a sneak peek at what to expect next season. Even if Bakhtiari finally returns from three knee surgeries in the past 21 months, it's hard to picture a scenario that sees him in a Green Bay uniform a year from now. The five-time All-Pro, who turns 31 this month, will count $29.1 million against the cap in 2023. Releasing or trading Bakhtiari would save $6 million – money that can be used in part to tender Nijman. The former Virginia Tech star continues to get better. He didn't allow a pressure in 43 dropbacks on Sunday.
3) Top pick Quay Walker had a pretty good debut before hurting his shoulder after leaving the game early in the second half. The inside linebacker from Georgia, who had seven solo tackles, was physical against the run and fast to close on receivers who caught balls in front of him. Walker did struggle a few times when the Vikings put multiple players in motion, but that had to be expected from a rookie who wasn't a full-time starter until his final senior in college. The athletic 22-year-old is going to get better the more he plays. Hopefully, that progress won't be delayed too long by the injury.
4) His numbers were ordinary (4 receptions for 37 yards), and he made a few mental errors that rankled his cranky quarterback, but on the whole, Romeo Doubs' debut was encouraging. As the fourth-round pick did all summer, he showed a knack for getting off the line of scrimmage cleanly and creating separation at the top of his routes. In truth, Doubs shouldn't be logging 35 snaps so early in his career, but in reality, he's probably the only receiver on the roster with a chance of being a legit weapon later in the season, and that includes the player who was drafted a lot earlier in April.
5) Outside linebackers Jonathan Garvin and Kingsley Enagbare combined for two solo tackles and zero pressures in 22 largely ineffective snaps (Tipa Galeai wasn't used on defense). That's why starters Rashan Gary and Preston Smith were on the field so much. They both played about 80 percent of the snaps on Sunday, which isn't sustainable for an entire season. General manager Brian Gutekunst added veteran Whitney Mercilus to improve the depth at this position last October, and he might be forced to make a similar move in the next month or two if none of the current backups step up.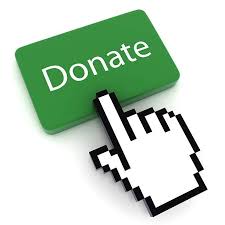 [yop_poll id="65″]