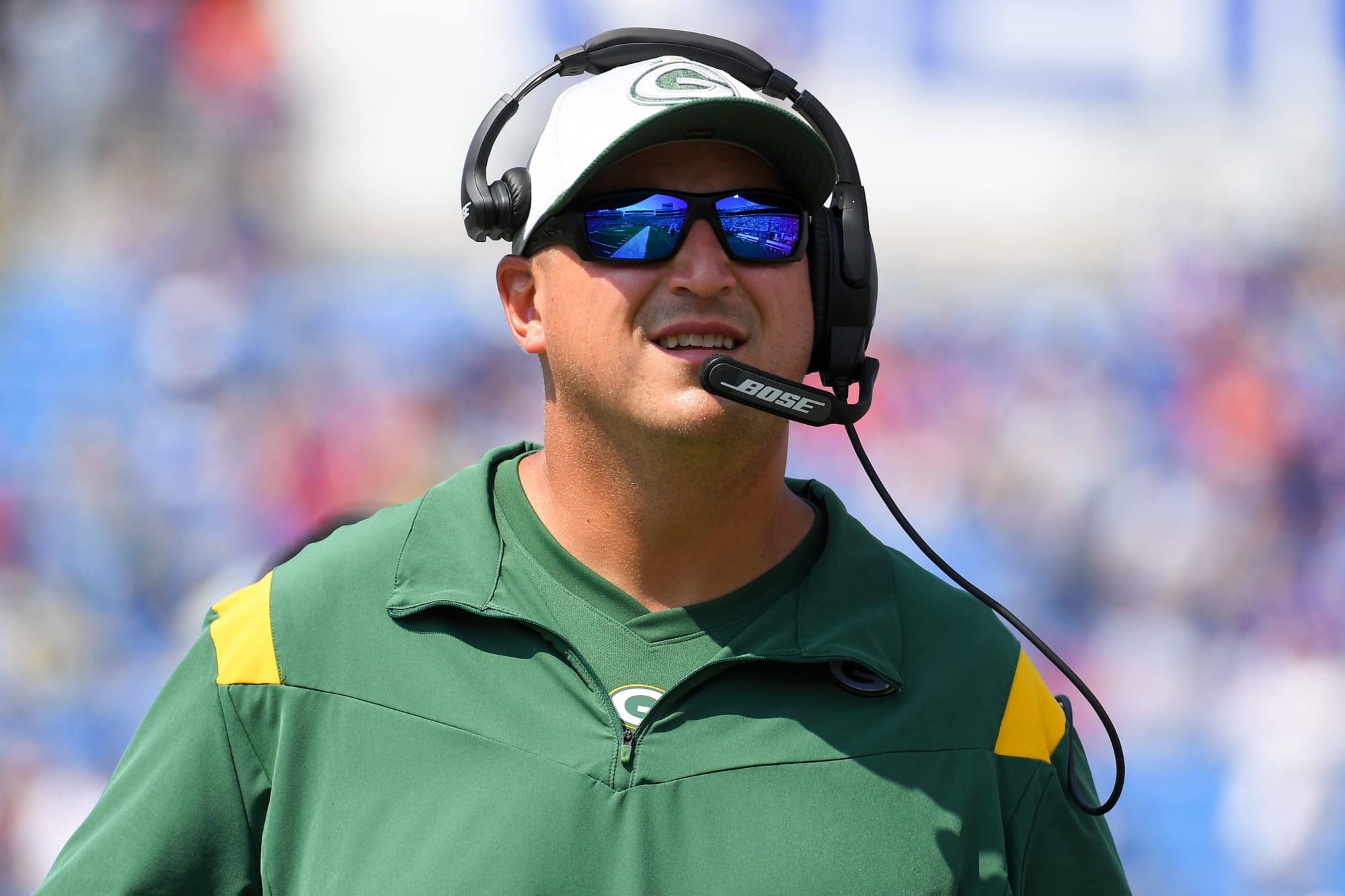 Excuses are for losers is a popular saying, but sometimes, especially when it comes to the world of sports, they can be at least somewhat legitimate. The following are five excuses to help explain the Packers' terrible showing in the season opener against the Minnesota Vikings on Sunday (how much, if any, validity you give to each one is completely up to you):




1. KEY INJURIES
Coaches hate this excuse and constantly preach the next-man-up mantra, but the truth is, not all injuries are created equal. The Packers were missing their starting two offensive tackles on Sunday, and David Bakhtiari and Elgton Jenkins aren't just any two tackles. The former is a five-time All-Pro, and the latter is a Pro Bowl-caliber player at any position on the offensive line. And while Yosh Nijman did a solid job replacing Bakhtiari at left tackle, Jenkins' absence forced Jake Hanson to start at right guard and Royce Newman at right tackle. They surrendered a pair of sacks and were the biggest reasons quarterback Aaron Rodgers was under constant pressure. With precious little time to throw and no Allen Lazard (another key injury), the passing game did minimal damage against a secondary that was ripe for the picking.
2. NEW COACHES
Green Bay went into Sunday's game with a pair of assistants making their debuts in jobs they had never held before this season. Offensive coordinator Adam Stenavich was coaching the O-line at San Jose State seven years ago, and he was replacing  Nathaniel Hackett, who first held an OC title in the NFL with Buffalo in 2013. Passing game coordinator Jason Vrable was an offensive assistant with the Jets in 2018, while the person whose shoes he's filling, Luke Getsy, was in charge of an SEC offense that same season. Even though Matt LaFleur calls the plays, he used to speak all the time about how much he relied on both Hackett and Getsy, who were respected enough to be hired away by other teams in early February. No matter how talented Stenavich and Vrable might be, they're going to encounter a steep learning curve.
3. UNKNOWN OPPONENT
Facing a new staff in Week 1 can be tricky. In fact, all four rookie head coaches won their debuts on Sunday. Chicago's Matt Eberflus beat the 49ers, the Giants' Brian Daboll upset the Titans in overtime, Miami's Mike McDaniel got the best of future Hall of Famer Bill Belichick and the Patriots, and of course, Minnesota's Kevin O'Connell crushed the Packers. Is it possible that these men are the next Vince Lombardi, Tom Landry, Bill Walsh, and Chuck Noll? Anything's possible, but it's far more likely that the element of surprise was a factor in their surprisingly successful opening days. While the Packers knew that O'Connell, who calls the plays on offense, and defensive coordinator Ed Dontell would run schemes fairly similar to their own, knowing that in theory and seeing it unfold on the football field are two entirely different things.
4. NO PRESEASON
Aside from the offensive line and rookie inside linebacker Quay Walker, no starters played a single snap during the preseason. This strategy was used a year ago, and Green Bay wound up going 13-4 and capturing the No. 1 seed in the NFC, so it's hard to blame LaFleur for sticking to the same routine this summer. That said, the Packers did lose their opener to New Orleans by over 30 points. It should also be noted that of the 12 quarterbacks who didn't play in August, including Rodgers, only four were victorious over the weekend. And none of those four were playing without their top three wide receivers from the previous season. At the end of the day, LaFleur chose to keep his best players healthy over being as ready as possible for Week 1. It's a choice I totally agree with – even if it meant opening with a lopsided loss.




5. THE WEATHER
During training camp, the Packers practiced outside in temperatures that hovered in the upper 70s and low 80s. The players got used to the sun shining down on their faces as they ran on perfectly manicured grass and the light wind tousling their hair as they took off their helmets between 11-on-11 drills. Going from that to playing indoors where there's no sun, no wind, and the temperature never gets above 72 can be a shock to the system at first. So it's not much of a surprise that the Packers played a lot better in the second half once their bodies had a chance to adjust to the lack of conditions. Forget LaFleur's inability to get his team prepared for the first game of the season against a bitter rival from the NFC North; his biggest sin on Sunday was not having a wind machine and a string of artificial lights on the sideline.