After re-watching Sunday's game against the Detroit Lions, here are five things worth knowing:
1) Zach Tom is a very unique rookie. After beginning Sunday's game on the bench, the former Wake Forest standout replaced Jon Runyan Jr. at right guard for 13 snaps and then took over for David Bakhtiari for 32 snaps at left tackle. He acquitted himself well at both spots. Tom didn't allow a pressure against the Lions, and he's been charged with only three all season. The fourth-round pick did OK in the run game. He made some very nice blocks in space but needs to get stronger in order to provide more movement at the point of attack. Assuming Bakhtiari and his $29 million cap hit won't be back in 2023, the Packers may have found his successor.




2) With injuries and a lack of talent at wide receiver, the Packers' sputtering offense needs more than three catches for 29 yards from Robert Tonyan. Unfortunately, that's been about the norm this season. The former undrafted free agent from Indiana State continues to struggle to get separation down the field due to stiffness in his lower body. On a more positive note, the veteran tight end was pretty good in the run game for the second week in a row. At a pumped-up 240 pounds, Tonyan is never going to dominate an opponent physically, but against Detroit, the 28-year-old was a willing, get-in-the-way blocker who walled off outside linebackers and sealed second-level defenders on at least a handful of occasions.
3) Isaiah McDuffie played 15 impressive snaps after Krys Barnes left the game with a concussion. The former Boston College star proved his strong showing in training camp wasn't a fluke. The second-year inside linebacker did a solid job against the run, showing a real knack for slipping blocks. That's important because he's undersized at 228 pounds. What made McDuffie's performance even more impressive was that he didn't get much help from the defensive line. Kenny Clark, Jarran Reed, and T.J. Slaton all had days to forget. McDuffie wasn't targeted in coverage but seemed to have a pretty good feel for receivers passing through his zones. This effort could lead to more opportunities in the future.
Here's one example of McDuffie slipping a block – this one by left guard Jonah Jackson – and making a tackle at or near the line of scrimmage.
4) When Eric Stokes left the game with a potentially serious injury, Rasul Douglas moved outside, and Keisean Nixon took over in the slot. The former Raider is better on special teams than defense. He allowed a couple of completions to Kalif Raymond and committed a holding penalty on 3rd-and-15. Nixon figures to get exposed the more he plays. With the season essentially over, now would be the perfect time to take a look at safety Darnell Savage in the slot. GM Brian Gutekunst foolishly picked up his fifth-year option worth $7.9M. The Packers need to find a position for him to earn that money.
5) The defense will need Kingsley Enagbare and Jonathan Garvin to step up now that Rashan Gary (ACL) is out for the season. Both young outside linebackers were adequate on Sunday. Enagbare was solid versus the run and had a sack taken away due to a questionable unnecessary roughness penalty. It would've been his third in five games. The rookie from South Carolina doesn't get consistent pressure but tends to make the most of his limited forays into the backfield. Garvin, who was active for the first time since Week 6, consistently set the edge – something he wasn't doing earlier in the season.




OVERALL: I picked Detroit to win, so I can't say Sunday was a big surprise. Green Bay, especially on offense, is just a mess. It's a different issue every week. The line couldn't pass protect against the Jets; the receivers couldn't hold onto the ball against the Commanders, and the $150 million quarterback played one of the worst games of his entire career against the Lions. Now the Cowboys come to town, boasting one of the best defenses in the NFL. Things could get even uglier.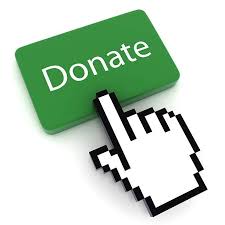 [yop_poll id=" 72″]