Green Bay wouldn't have beaten the Dolphins last Sunday without the contributions made by the most recent draft class. Eight rookies took the field either on offense or defense, and six played at least 24 snaps. While the team's 7-8 record is very disappointing, there's no telling how much worse things would be if not for what's shaping up to be Brian Gutekunst's most successful three-day weekend in April since being named general manager nearly five years ago.




Zach Tom (66 snaps) filled in admirably for David Bakhtiari at left tackle; Quay Walker (48) started for the 15th straight game at inside linebacker; Romeo Doubs (40) and Christian Watson (25 before leaving with a hip injury) combined to catch nine passes for 85 yards; Kingsley Enagbare (36) continued to hold his own in place of star edge rusher Rashan Gary, who went on injured reserve in late October; Devonte Wyatt (24) doubled his usual number of snaps after Dean Lowry hurt his calf; and even seldom-used wide receiver Samori Toure (6) and free safety Tariq Carpenter (3) chipped in.
It's obviously too soon to judge the Class of 2022. Things can change a lot in a short period of time – both positively and negatively. Gary and safety Darnell Savage from the Class of 2019 are perfect examples. The former did next to nothing as a rookie and is now an emerging star. On the other hand, the latter was benched this season after showing big-time potential early in his career. Still, it's easy to get excited about a group that's not only played so much but has played so capably.
That's the good draft news. The bad draft news is how little the Class of 2020 contributed last Sunday. While this year's rookies played a combined 248 snaps, that year's rookies – now in their third season – played half as many snaps (124). In fact, only three members of the Class of 2020 stepped onto the field against Miami. Jon Runyan (66) started at right guard, AJ Dillon (38) ran for 36 yards and a TD, and Josiah Deguara (20) caught one pass as the No. 3 tight end. The only other members of that group still around – quarterback Jordan Love and edge rusher Jonathan Garvin – didn't see any action.
It's almost impossible not to think back and wonder how the past few seasons might've gone had the 2020 draft been different.
For example, instead of trading up for Love, Gutekunst could've stayed put and selected Tee Higgins, who's blossomed into an elite wide receiver with the Bengals. Perhaps he would've made the difference in the 2020 NFC championship game against Tampa Bay when the Packers couldn't even get a first down after a pair of Tom Brady interceptions in the second half or in last January's divisional round when the offense was held to 10 points against the 49ers. Or how about if Gutekunst didn't reach for Deguara in the third round and instead chose outside linebacker Alex Highsmith, who has 12 sacks this season in Pittsburgh? It would sure be nice to have him chasing down Vikings quarterback Kirk Cousins on Sunday.
I hate playing the what-if game, but it's difficult not to believe the past few seasons would've ended differently had the 2020 draft simply been better. Of course, there's still a chance for that class to go down as one of the best in franchise history. All it will take is for Love to follow Rodgers and Brett Favre and become the team's third straight Hall of Fame quarterback.




(For what it's worth, the Class of 2018 played 50 snaps last Sunday – all by cornerback Jaire Alexander; the Class of 2019 played 98 snaps, although that number would've been in the 130s had Gary not gotten hurt, and the Class of 2021 played 134 snaps, although that number also would've been higher with cornerback Eric Stokes in the starting lineup and not on IR).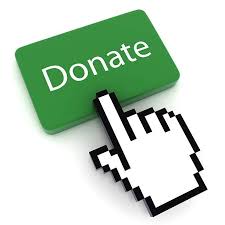 [yop_poll id=" 79″]